When I was pregnant with my first child 2 years ago, I did what most soon-to-be moms do — I went to Babies "R" Us and stocked up on every product under the sun. Everything from a baby wipes warmer to a high-tech sound machine made the cut. Crossing things off the list and prepping my home with all the "must-haves" wasn't cheap, but the fear of not having all the essentials scared me into whipping out my debit card time and time again.
Here's the thing, though: a good chunk of what I bought went unused. Some items, like newborn clothes, never even left the closet and were later donated to Goodwill with the tags still on. Needless to say, I wised up after my second was born.
If I had a do-over, you can bet I'd eliminate the non-essentials and use my head to get the best deals on the real must-haves. If you're about to enter into the budget-busting world of parenting, check out our tips before breaking the bank on baby gear.
Don't Buy Anything Before Registering
If you're planning on opening a baby registry, do yourself a favor and keep your shopping in check until after the baby shower. Why? Because friends and family love to go in on big-ticket gift items together (i.e. strollers, cribs, etc.) It also reduces the odds of receiving clothes from shower guests.
Baby clothes, while adorable, are actually among the most useless things you can buy for your newborn. What they say is true; babies really do grow fast and will outgrow these suckers at high speed. Any parent who's been in the trenches will tell you that a newborn's clothing needs are actually super minimal. I'm talking onesies 24/7.
To help reduce the chances of getting clothing at your shower, withhold the baby's gender until afterward. Guests will be more likely to pick up practical items from your registry if they aren't drawn into the world of tiny pink or blue rompers.
"Hold on to receipts from baby showers," adds Wall Street Journal's money reporter, Gina Chon. "This way you can go back to the store and exchange the clothes for a bigger size or get other needed items. Do the same for Pampers or any other items that you may not even use. While it's nice to have a registry, many people bypass it."
Here Are the Things you Really Don't Need
After having two kiddos just 17 months apart, I quickly weeded out the things I really didn't need.
More than one stroller: Contrary to popular belief, you don't need to stock up on multiple strollers. Instead, I opted for the Baby Jogger City Mini 2 Single Stroller, which collapses easily and doesn't weigh a ton. It's also pretty reasonably priced at around $280. While I snagged a good deal on a new one, I do wish I would have looked into getting a used one first. Craig's List can be a treasure trove for secondhand gems. Case in point: after outgrowing our City Mini two years after buying it, I sold it on Craig's List to another family for half the price. When it came time to buy a double stroller, I dropped $540 on a new Baby Jogger City Select. (Again, why didn't I buy used?)
FYI:
TARGET.com is running an insane deal right now: Big Baby Sale: Motorola monitor $30 gift card with purchase plus free returns. Valid 9/8 - 9/14.
Shoes: Newborns can't walk. End of story. Cozy socks make much more sense and don't cost nearly as much.
A changing table: Living in a cramped city apartment, I made the mistake of adding a bulky changing table to our bedroom. When our second daughter came around, we simply threw a changing pad on our dresser and called it a day. It saved space and kept us from having to buy another pricy piece of furniture.
Things you can easily buy later down the road: Items like highchairs and baby food makers are all things you won't need for some time — or ever. I ended up returning our baby food maker and using our basic food processor instead, which got the job done just fine. Hold off on making purchases until you actually need to make them. "Don't buy more than you absolutely need to before the baby gets here," says Matt Becker of Mom and Dad Money. "The truth is that newborns really don't need much more than a place to sleep, basic clothing, diapers, wipes and lots of love. You can save a lot of money by limiting pre-baby purchases to the bare minimum and only buying more when it becomes absolutely necessary."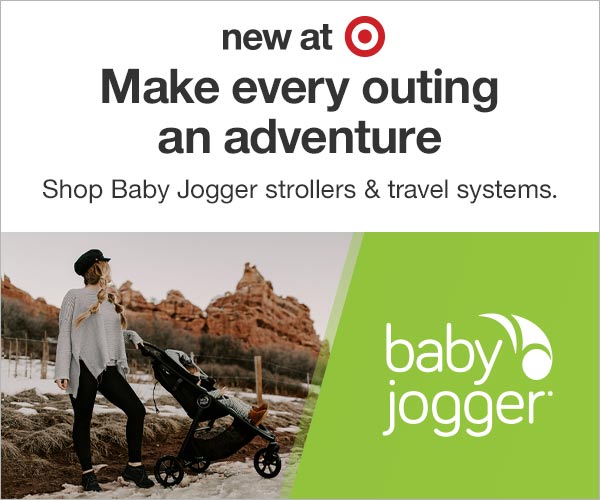 Shop Smart for the Things you Do Need
Now for the baby gear you actually do need to get your hands on!
Diapers and wipes: It goes without saying that your newborn will go through a lot of diapers. Be mindful not to stockpile too many of the tiny sizes though, as your little one will outgrow them quickly. When it comes to brands, Huggies has a great rewards program that lets you earn points for every pack of diapers or wipes that you buy. These points can then be redeemed for everything from Amazon gift cards to magazine subscriptions. Target's Up & Up brand is also high-quality (they rarely leak) and reasonably priced. You can save an additional 5 percent and get free shipping with a Target REDcard. Target also runs frequent deals offering gift cards if you buy two or more boxes of various brands of diapers, so keep an eye out for those. Once your kiddo is leveling off in term of sizing, buying in bulk from Costco is also a great way to save, but keep in mind that brand selection is often limited.
Car seat: While there's nothing wrong with hand-me-down clothes and secondhand toys, do be cautious about buying a used car seat. Making certain it has never been involved in an accident is important. You also want to check to see if the model has been recalled or if the seat has expired. If you end up buying a new one, one way to save is to skip the infant car seat altogether and go straight for a convertible car seat. Yes, won't be able to carry your sleeping baby to and from the car without waking her like you can with an infant seat, but it's an easy way to save, and many convertible seats fit even tiny newborns. The Cosco Apt 50 Convertible Carseat is a great convertible seat that retails for just under $70, and fits babies as small as 5 pounds. Remember that since all car seats have to pass the same safety tests, more expensive doesn't mean safer when it comes to car seats (though it may mean more padding and comfort for the child.)
Crib: When my second was born, I had to get rid of a beautiful hand-me-down bassinet when I learned it had been recalled. Again, be sure any used cribs you check out are safe and up to standard. One way to save in the long run is to buy a crib that converts into a children's bed. This way, the crib can grow with your baby. Delta Children makes a fancy 4-in-1 convertible crib that's currently selling for $229.99 on TARGET.com.
Basic clothing: For the first month or so after birth, all your newborn really needs are basic onesies and pajamas. It's hard to go wrong with retailers like Target and Walmart for these. For items like pants, shorts and tops, Children's Place almost always has amazing deals, especially if you're on their email list. (Frequent coupons and promotions are the norm.) You'll also save an additional 5 percent if you have a Place card. One other money-saving hack is to buy infant clothes out of season. For example, Carter's is having major sales right now on summer clothes. If you can predict your little one's size in advance, buying ahead of time is a great way to save.
If done right, bringing home baby doesn't have to be a costly affair. Click here for more great deals on baby items.
Happy shopping!
10 WAYS TO PROTECT YOUR KIDS FROM PREDATORS
This summer the staff at 'Beautiful Skin Your In' remains committed to Child Safety to help you learn techniques and tips to keep your kids safe. Our experts will continue to feature safety tips, advice, and training techniques to help prepare your kids for the outside world. The best defense is a good offense and we encourage you to start early with talking to your kids about safety, around 3 years old.