If you've ever downed a bag of chips, but found yourself heading back into the kitchen an hour later in search of a snack, there's actually an explanation. Certain foods, especially simple and refined carbohydrates like cookies, can actually cause your blood sugar levels to spike quickly so a lot of insulin is released, then your blood sugar levels drop, or crash. "When your blood sugar drops, you get hungry," says dietitian Erin Ferguson, RD, LDN in Philadelphia. A drop in blood sugar is just one of the causes of hunger.
Erin Ferguson RD LDN
 Registered Dietitian at Westgate Hills Rehabilitation and Nursing Center
We talked to Erin to find out what foods may not be so satisfying and what you should eat instead.
RELATED STORY:  5 Fitness & Health Steps to Looking 10 Years Younger
Eating healthy now can help prevent future diseases such as diabetes and cancer.

You will have more energy and be more alert.
Erin Ferguson, RD, LDN
THE CULPRITS
You may already know which foods normally leave you feeling unfulfilled, but do you know why? Here are the foods that may leave you begging for more:
Simple carbs
Carbohydrates are essential macronutrients for fueling both your brain and muscles, but not all carbs are created equal. Simple carbs are sugars like fructose and glucose that may not fill you up for long. "Simple carbs, like cake and cookies, cause the pancreas to release insulin and in the process, the blood sugar lowers, which makes us hungry."
Ferguson says she tells a lot of diabetics to limit these concentrated form of simple sugars and sweets, and just make sure to substitute with complex carbohydrates which will aid in satiety."  She says sugary fruit juices and sodas are the worst. "Anything that has a lot of refined, concentrated sugars or high fructose corn syrup is a no-no. Instead substitute them for water infused with fresh seasonal fruits, such as watermelon or cucumber and lime." In terms of a well-balanced diet, if you're going to have small amounts of food with sugar or sweeteners, it's okay — just make sure you're substituting them for other carbs.
On the other hand, complex carbs like whole grain rice and breads are rich in fiber, which keep you fuller, longer, and are also good sources of B vitamins and minerals.
RELATED STORY:  Reset Your Metabolism And Shrink Your Waist
HOW TO STAY FULLER, LONGER
You don't always have to skip out on a piece of birthday cake, but you'll probably notice that sticking with healthy eating habits a majority of the time can keep you satisfied, and help you maintain a healthy weight. Here are some easy ways to get started:
1. Eat a well-balanced diet: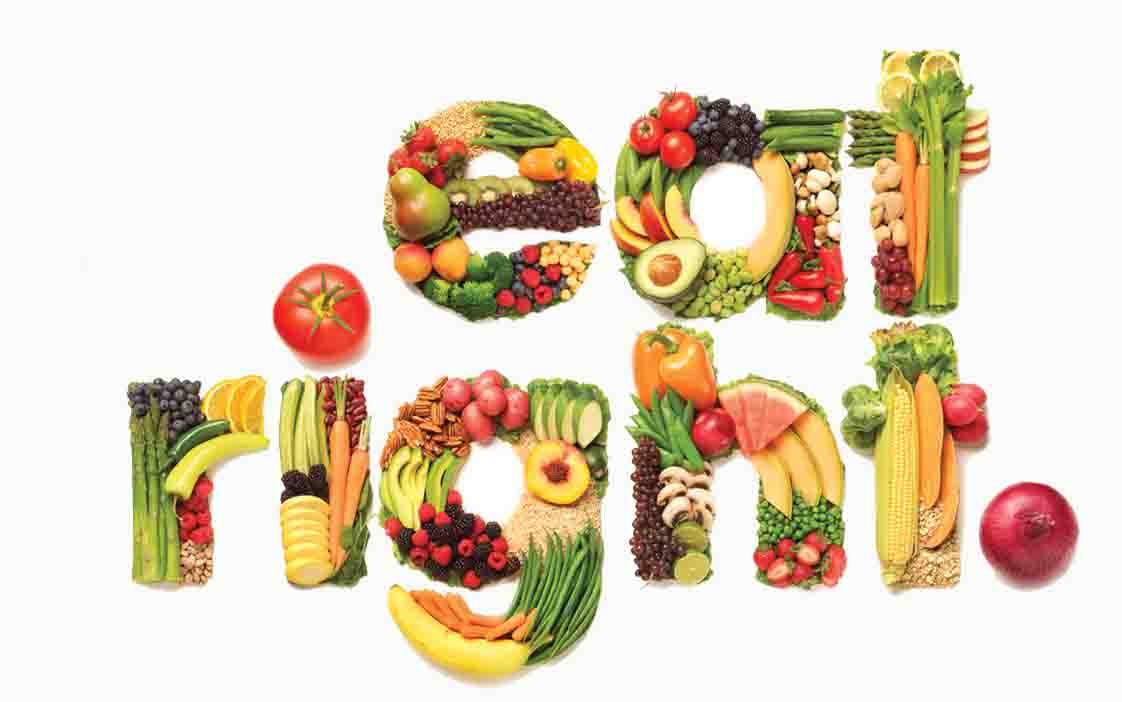 Ferguson says the most important thing you can do to stay satisfied is to eat a well-balanced diet, full of fresh fruits and vegetables. A balanced meal includes whole grains, lean proteins like turkey and chicken, healthy fats like avocados and nuts, and low-fat dairy. Half of your plate should have veggies, one fourth should have protein (example: 3 oz. is equivalent to a deck of cards) foods such as lean meat, eggs, poultry, tofu, or fish, and one fourth should have grains, most of which should be whole grains.  Consuming balanced meals along with snacks, especially those high in protein will aid in both blood sugar management and satiety.
When you reach for carbs, Erin says whole grain breads, rice and oats have lots of fiber, which can actually slow the digestion of the carbohydrates so they don't enter your bloodstream as quickly.
2. Eat smaller meals, more often: Noshing every three to four hours can help you maintain a healthy metabolism and can also help you maintain muscle mass. Small meals throughout the day can also keep you full so you don't make unhealthy snacking choices because you're famished.
Just make sure these well-balanced meals are light: you should feel full, but not stuffed. A good rule of thumb? Using a scale of 0 to 10 (0 is starving and 10 is full), shoot for 5 or 6. If you're going to have crackers, for example, pair them with a protein since protein keeps you fuller, longer.
RELATED STORY:  Get Step By Step Detailed Daily Instructions On How To Get Rid of Cellulite Fast At Home
8 FOODS THAT CAN HELP SOOTHE A HEADACHE
Reach for one of these healthy ingredients the next time your head is pounding.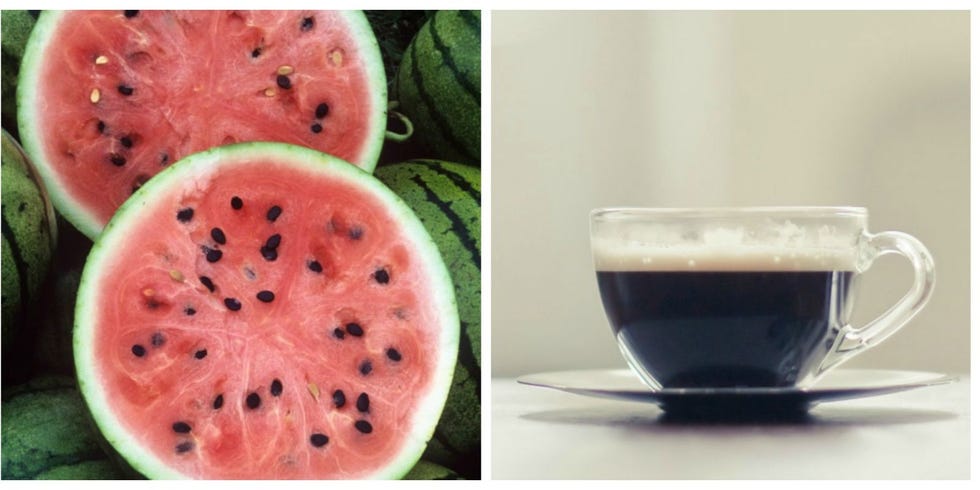 When a headache strikes, you may run through your usual routine: Turn out the lights, lie down and pop a pain pill. But did you know that certain foods may ease, and even prevent, headaches? Add these soothing foods to your shopping list and find out for yourself.