PARIS (AP) — Rarely does the demure Paris couture week see a standing ovation.
Even rarer is the whooping and screaming that echoed around the gilded salons of the Hotel Salomon de Rothschild as Pierpaolo Piccioli took his bow following Valentino's collection Wednesday evening.
Mika, Valentino Garavani, Natalia Vodianova and Tracee Ellis Ross all got to their feet as the rousing operatic voice of Maria Callas played out the sumptuous creations from what was the week's strongest collection.
Here are some highlights of the last day of haute couture week fall-winter displays.
VALENTINO'S OPERA
With the stirring aria of "Casta Diva," the couture seemed to take as its starting point the glory days of the height of legend Callas' career in the 1960s.
Giant brushed-back wig hair and an unstructured celadon blue silk gown with intricate intarsia cape opened the 63-look show in that era's exaggerated style. It took 1,120 hours to make.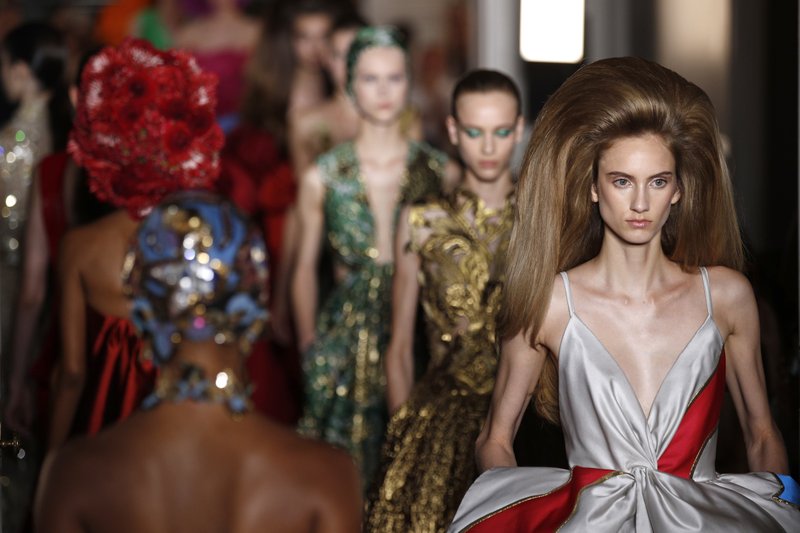 Large round multicolored floral headpieces continued the retro feel.
Loose, exaggerated plays on proportion then followed.
Gargantuan scarf-wraps surrounded the body — and one, in vermilion, came actually attached across the bust.
Bows at the collar in mikado, one in fluorescent yellow, were so big they finished at the hip.
Despite the size, the looks were never over-theatrical as Piccioli ensured to keep the proportions balanced from top to bottom, and in keeping with the models' body size.
One floor-sweeping triangular feather dress could have been overpowering, but was modelled on 5ft 10 inch model Kaia Gerber, Cindy Crawford's daughter, with huge va-va-voom hair.
It was archetypal dramatic couture.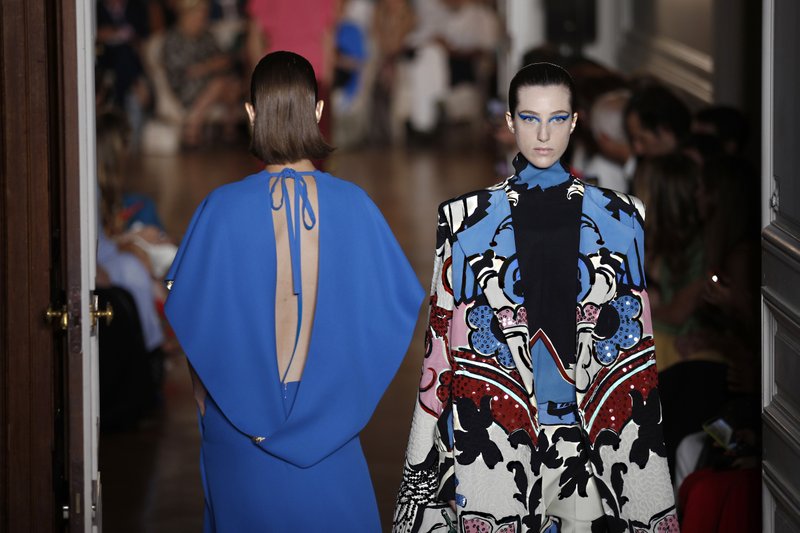 GAULTIER'S ODE TO SMOKING
A tardy Naomi Campbell triggered a dangerous media scrum as she entered Jean-Paul Gaultier.
It raised the heat in the already scorching atmosphere as sweating fashionistas fanned themselves with Gaultier-branded fans.
It's been banned in public — but smoking, the theme of the fall-winter couture, has evidently not been outlawed as a source of fashion inspiration.
The unusual homage by Gaultier to one of the world's dirtiest, and most glamorous, habits made for a typically tongue-in-cheek collection of 73 varied looks.
A black tuxedo jacket had the words "Gaultier Smoking" emblazoned on the front.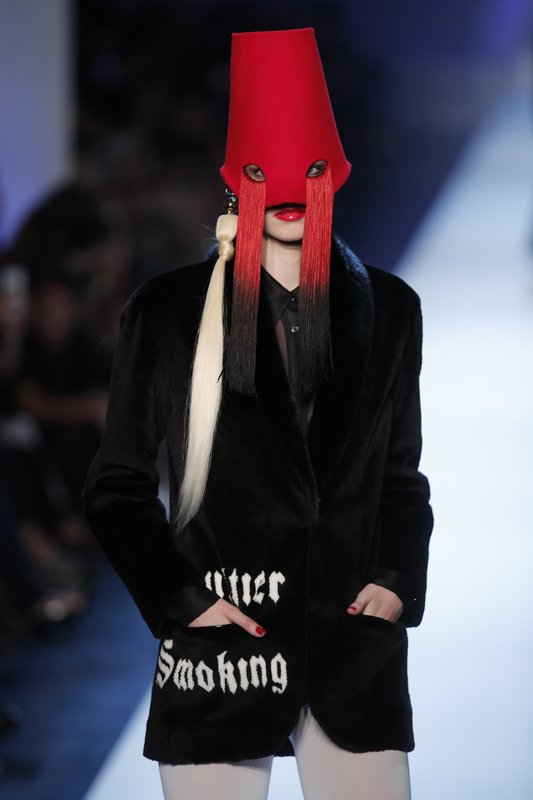 It was a play on words on the French translation of "tuxedo," ″le smoking" — and one that continued in myriad black and white deconstructions of tuxedo looks.
A surreal variation on the red Fez hat from Morocco — a country famed for its shisha pipes — also made an appearance. It covered the face, and from eye slits, the red tassels seemed to hang down like tears.
Tulle mouth masks followed white plume boas representing plumes of smoke.
But the final creation — a giant silver bridal veil — was the most creative look. Its shimmering, five-meter (16-foot) train was so diaphanous, it licked the air and evoked rising smoke.
Pedro Almodovar's muse, actress Rossy de Palma, applauded from the front row.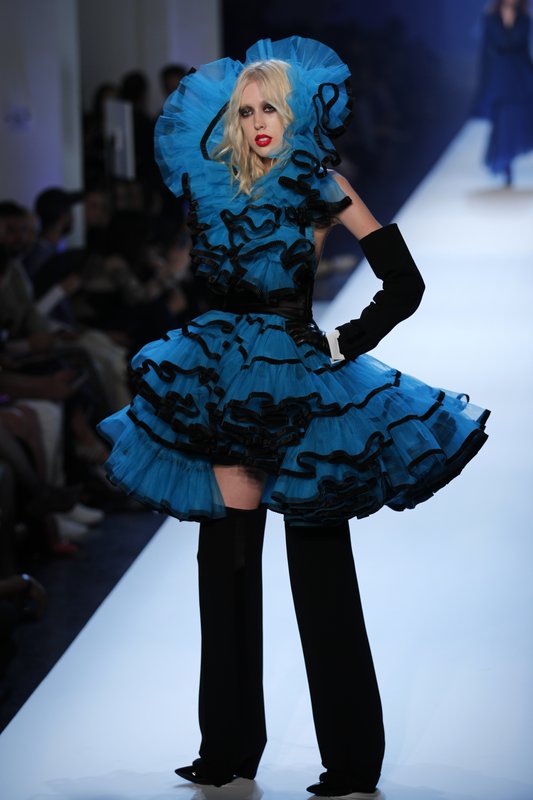 ELIE SAAB'S GAUDI
Elie Saab took his itinerant couture inspiration to Barcelona this season.
The famed Modernist architecture of Antoni Gaudi — and its organic lines — were the focus of many of the Lebanese designer's gowns.
Oversize rounded shoulders, which were sometimes dramatically raised from the body, were a new silhouette variation on the house's bread-and-butter cinched waist looks.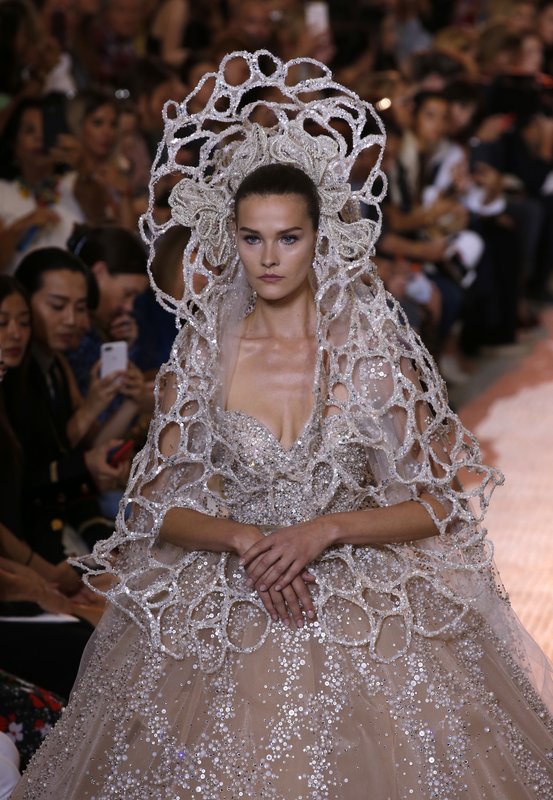 The industrious Saab couture atelier had got to work to weave the signature crystals, sequins and pearls together to — as the program notes put it — depict "the sinuosity of organic forms."
The swirling stone reliefs of the Musee des Arts Decoratifs venue, inside the Louvre palace, accentuated the clothes' architectural lines.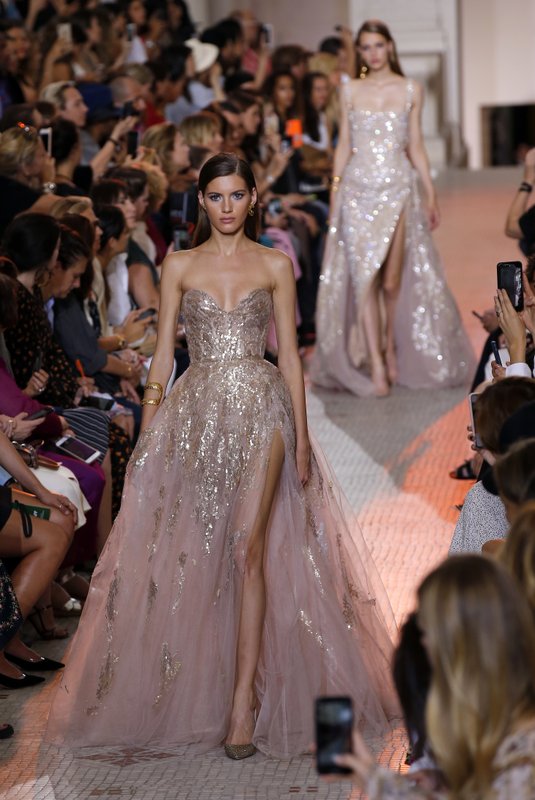 PARIS FASHION GETS TOUGHER ON PRESS
Certain Paris Fashion Week houses pride themselves on careful image control and restrictive press access.
As privately held brands, this is their right — although it can sometimes be excessive and lead to accusations of elitism.
Invitations are sent to carefully selected journalists and buyers, and some houses prefer smaller venues. The system is thought to increase the mystery and cachet of the clothes.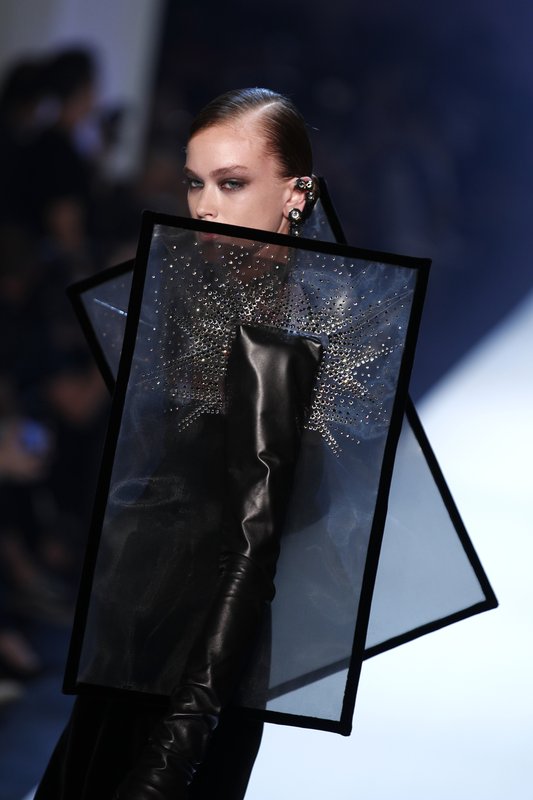 Like Balenciaga, Maison Margiela under John Galliano is one of many with a highly strict policy.
For the second season Maison Margiela extended their media clampdown to all photographic outlets, bar two, sending out a note explaining they would be handling the photography mainly "in-house" for Wednesday's morning show.
The unusual move means that almost all images of the couture are now under the direct control of the Maison Margiela house.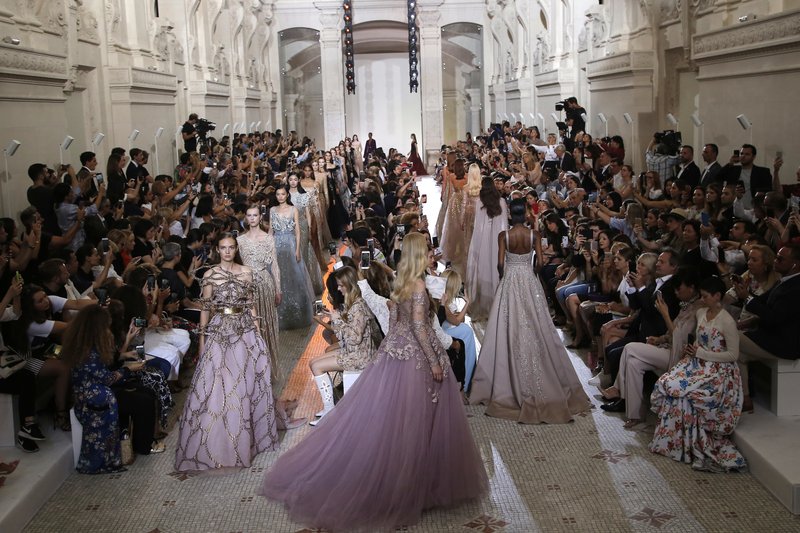 ---
Garcelle Beauvais took aim at her Real Housewives of Beverly Hills co-stars on Twitter on Wednesday night after the ladies failed to speak up in defense of her son, 14-year-old Jax Nilon, who has been a key topic throughout the first two episodes of the season 12 reunion due to the hateful, disgusting harassment he's received online.
Erika Jayne seems to think she's been vindicated.
SEX ABUSE VICTIMS JOIN HANDS, ACCEPT COURAGE AWARD AT ESPYs
WILL L.A. MEAN LeBRON BEHIND THE SCENES AND ON THE BIG SCREEN?
9 Bills You Should Never Put on Autopay
SEX, LOVE, LOSS: LITTLE IS OFF LIMITS ON 'RED TABLE TALK'
Sex, love and loss, self-harm, addiction and recovery: There isn't much Jada Pinkett Smith, her mom, Adrienne Banfield-Norris, and her 17-year-old daughter, Willow, aren't willing to talk about around a shiny round red table in a unique Facebook show that has a growing, grateful audience of women.
A guide to buying less, shopping better and transforming your look in the process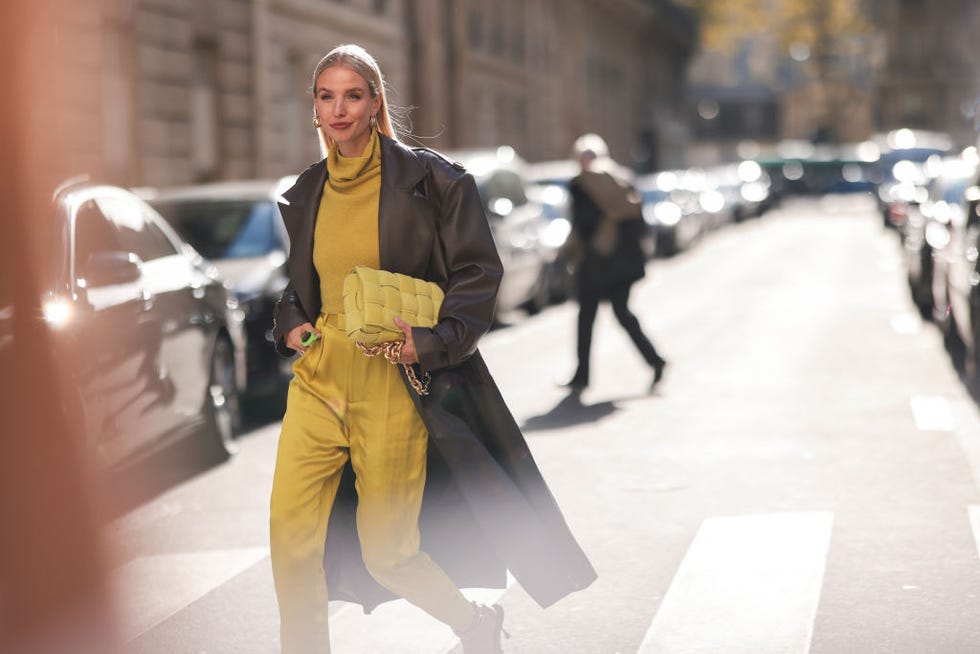 JEREMY MOELLERGETTY IMAGES
DISPLAY OF PRINCESS DIANA'S DRESSES
NEW HAIR TREND: GLOW-IN-THE-DARK DYES
NUTRITIONISTS SELECT THE TOP 15 HEALTHY FAST FOOD RESTAURANTS