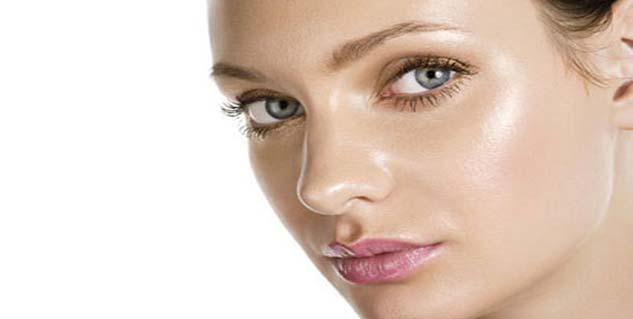 What is the only thing that can spoil all of the fun to be had this summer?  It's greasy, oily skin isn't it? Summer is on the horizon, which brings forth a slew of delights—beach trips, picnics, and a sun-kissed glow, just to name a few—that you've been patiently waiting for since winter.  Yes, hot weather can be brutal for everyone, but oily skin types certainly have the rough end of the stick. But with little tweaks and a few additions to your skin care routine, you too can enjoy mattified skin this summer. Below, we share five skin care tips to follow this summer if you have oily skin!
TIP #1: WASH YOUR FACE WITH A GENTLE CLEANSER
Cleansing is a must for everyone, regardless of season or skin type. When it's warm, sweat can mix with dead skin cells, sunscreen, makeup, and the naturally-produced oil on your face and potentially lead to clogged pores and subsequent breakouts. Thus, it's crucial to keep the skin surface clean with a gentle cleanser. White & Elm Sweet Almond Foaming Cleanser can help remove excess oils, dirt and impurities that may be lingering on the skin's surface, leaving the skin feeling clean and refreshed. Follow up with an application of your favorite lightweight gel moisturizer while your skin is still slightly damp.
Editor's note: Even though you're probably sweating more during the hot summer months—especially coming off a brutally cold winter—it's important not to over-wash your skin. Doing so can actually strip your skin of oils it needs, which in turn may trick your sebaceous glands into producing even more oil to compensate for what's believed to be a loss of moisture. When in doubt, stick to a twice-daily cleansing routine—morning and night—or one that has been recommended by your dermatologist.
TIP #2: WEAR BROAD SPECTRUM SPF 15 OR HIGHER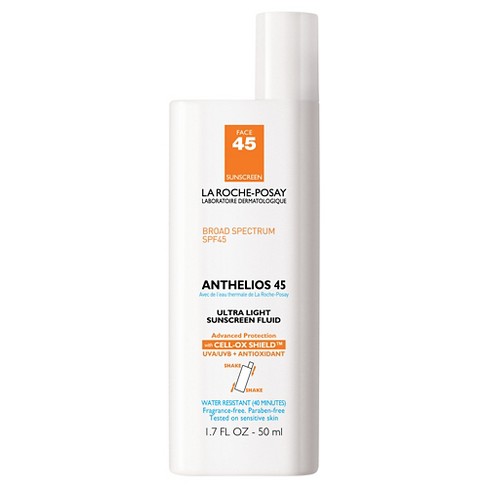 When searching for an ideal sunscreen (which should be in your beauty arsenal throughout all seasons and not just summer) for oily skin, look for keywords like non-comedogenic and oil-free on the packaging. This will help ensure that the formula can help keep excess shine and clogged pores at bay. Need a rec? La Roche Posay Anthelios 45 Ultra Light Sunscreen is one of our favorites for year-round sun protection. The formula is non-comedogenic, oil-free (double bonus!) and offers broad-spectrum UVA/UVB protection with a dry-touch finish that's not greasy. If you're heading outdoors for prolonged periods of time this summer, make sure you're applying (and reapplying) sunscreen at least every two hours—or as directed on the product label—to reduce the risk of sun damage. For the best line of protection against harmful UV rays, take additional precautions such as wearing protective clothing, seeking shade where possible, and avoiding peak sun hours.
TIP #3: SWITCH OUT FOUNDATION FOR BB CREAM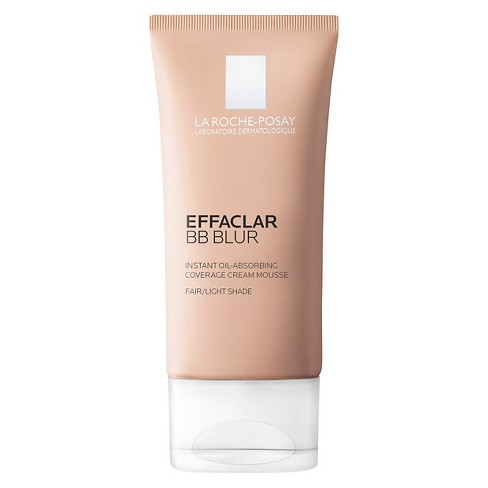 Oily skin types definitely shouldn't skimp on sunscreen ahead of sun exposure this summer, but scaling back on makeup that feels heavy on the skin is not a bad idea. Consider switching out your foundation for a lighter formula that still offers concealing capabilities. If it is formulated with SPF, that's even better. La Roche Posay Effaclar BB Blur Light Or Medium Oil Absorbing Face Cream Mousse with Sunscreen is oil-free—so there's no extra grease—and lightweight so skin won't feel (or look) like product has been caked on. You'll be rocking an even-toned complexion that's luminous, hydrated, mattified, and protected with SPF 20.
Editor's note: While La Roche Posay Effaclar BB Blur Light Or Medium Oil Absorbing Face Cream Mousse with Sunscreen is formulated with SPF 20, applying it just in the morning before heading out is not enough of it to adequately protect your skin from harmful UV rays all day long. As such, don't ditch your daily Broad Spectrum sunscreen in favor of a BB cream or tinted moisturizer.
TIP #4: EXFOLIATE YOUR SKIN WEEKLY
The jury's still out on how often one should exfoliate their skin, but starting at least once a week and increasing as tolerated is a good measure to go by. Exfoliate with your favorite gentle scrub to help slough away dead skin cells on skin's surface that can mix with other impurities lingering on your skin, which can lead to clogged pores and also leave your skin looking dull. Follow up with a clay mask, like Caolion Pore Cleansing Blackhead Steam Pack to help give pores the deep clean they deserve. The unique formula can help purify skin (blackheads and whiteheads) to leave skin brighter, smoother and moisturized, leaving the appearance of pores minimized and refined.
TIP #5: BLOT (OIL) AWAY 
Blotting sheets are a must-have for anyone looking to mattify skin in a pinch. They're compact, easy to carry on the go—go ahead and throw them into your beach bag during the summer months—and effortlessly soak up excess oil like a sponge when skin, usually the T-zone, starts to show too much shine. We love them because they leave behind a matte finish with no residue (take that, tissues) and fight shine without budging makeup. Plus, seeing the oil glide off our skin and transfer onto the paper is extremely gratifying. Ready to give it a try? NYX Professional Makeup Blotting Papers are available in four types—Matte, Fresh Face, Green Tea and Tea Tree—designed to each target various concerns while keeping shine under control.
BEACH TRIP HACKS EVERY PARENT REALLY NEEDS THAT ARE PURE GENIUS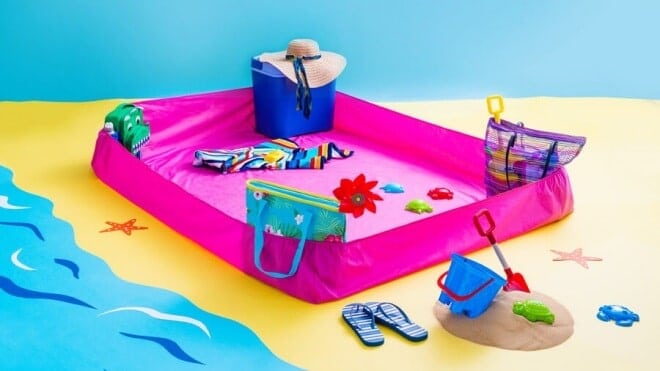 A family beach trip with kids sounds like the perfect summer outing ... in theory. The reality involves packing tons of gear and snacks, struggling to slather squirmy kids in sunscreen, and lots of sand, of course -- getting everywhere from your sandwich to your sandals. There has to be an easier way, right? Turns out, there is!
8 FOODS THAT CAN HELP SOOTHE A HEADACHE
Reach for one of these healthy ingredients the next time your head is pounding.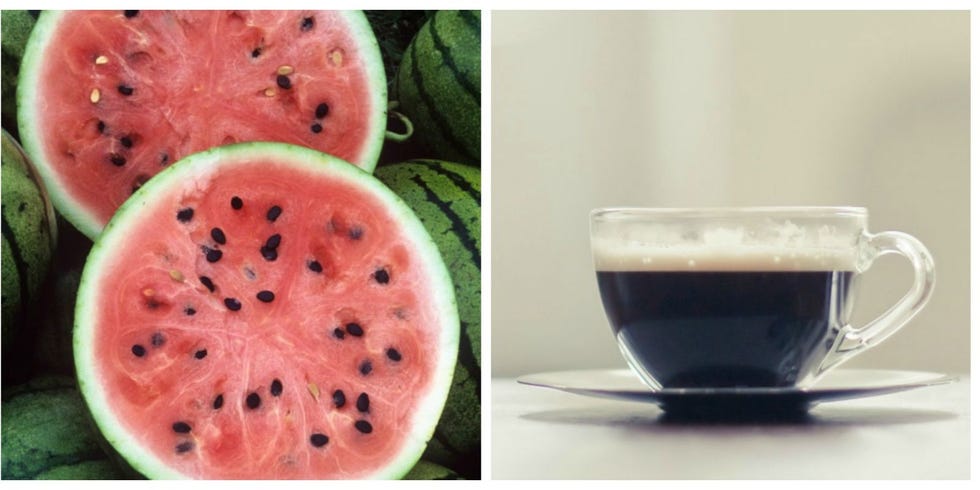 When a headache strikes, you may run through your usual routine: Turn out the lights, lie down and pop a pain pill. But did you know that certain foods may ease, and even prevent, headaches? Add these soothing foods to your shopping list and find out for yourself.
7 TELLTALE SIGNS TO EASILY SPOT A LIAR
GROW LONGER NATURAL EYELASHES RIGHT NOW (7 EASY WAYS)
DERMATOLOGISTS WEIGH IN WITH STEP-BY-STEP TIPS TO RELIEVE DRY SKIN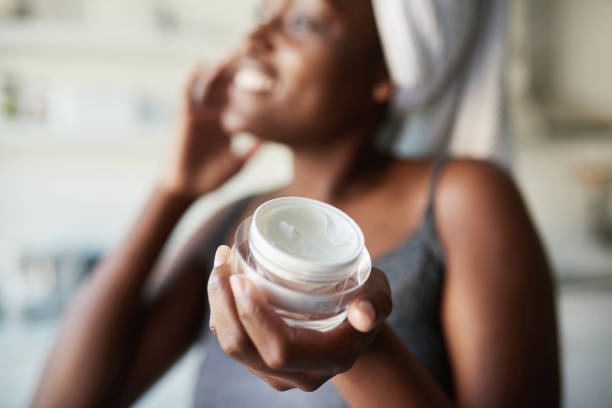 Everyone knows at least one woman with seemingly perfect skin. Every time you see her glowing face, you think, Seriously, how does she do it? What kind of magical procedures is she getting? Which expensive creams is she using? Here's the thing: Her secret is simple — she has flawless skin because she's nailed the best daily routine. Another secret? So can you.