Sunday, August 25, 2019
Each year on August 25, people across the United States observe National Whiskey Sour Day. Enjoy this smooth taste using the Classic Whiskey Sour Cocktail recipe listed below.
Traditionally garnished with half an orange and a maraschino cherry, a whiskey sour is a mixed drink containing whiskey (often Bourbon), lemon juice and sugar. Whiskey sours are shaken then either served straight or over ice.

Five Food Finds about Whiskey:
• Pure 'malt' whiskey is produced only from malted barley.
• After opening, a half-full bottle of whiskey will remain good for five years.
• A closed bottle of whisky can be kept for more than 100 years and it will still be good to drink.
• A whiskey stops maturing after it is bottled. It 'ages' in wooden barrels not glass.
• Around 90 percent of Single Malt Whisky comes from Scotland.
Classic Whiskey Sour Cocktail
INGREDIENTS
• 2 oz. Rye Whiskey or Bourbon
• 3/4 oz. Simple Syrup
• 3/4 oz. Lemon Juice
• 1 Egg White
DIRECTIONS
1. Shake and strain over fresh ice in a double rocks glass.

2. Garnish with orange slice and cherry.
BEAUTIFUL SKIN YOUR IN: THE LATEST NEWS IN 30 SECONDS
Election Day is still on for November 3rd.
Nicki Minaj was spotted out yesterday by BSYI News photographers, for the first time publicly since she announced her pregnancy.
NATIONAL GRAND MARNIER DAY
Tuesday, July 14, 2020
National Grand Marnier Day is observed annually on July 14th. An 1880s French invention by Alexandre Marnier-Lapostolle, Grand Marnier adds a splash of orange liquor to mix drinks or desserts. Also enjoyed neat, this cognac concoction blended one of the most expensive fruits of the time with a strong spirit. The result was truly grand.

7 TELLTALE SIGNS TO EASILY SPOT A LIAR
8 FOODS THAT CAN HELP SOOTHE A HEADACHE
Reach for one of these healthy ingredients the next time your head is pounding.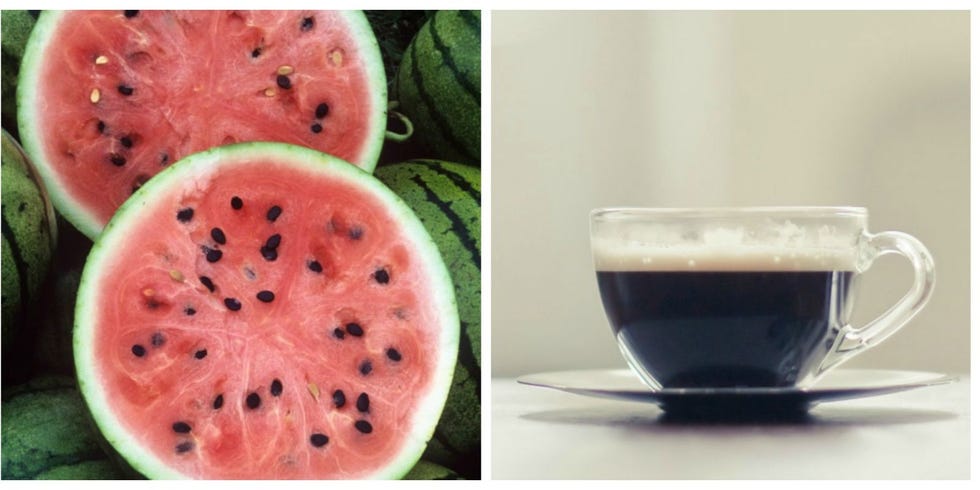 When a headache strikes, you may run through your usual routine: Turn out the lights, lie down and pop a pain pill. But did you know that certain foods may ease, and even prevent, headaches? Add these soothing foods to your shopping list and find out for yourself.
STUBBORN CARPET STAINS AND HOW TO REMOVE THEM! (YES, EVEN CAT PEE)
NUTRITIONISTS SELECT THE TOP 15 HEALTHY FAST FOOD RESTAURANTS