The first time the term "milkshake" was used in print was in 1885.  This milkshake was a concoction of cream, eggs, and whiskey which was often served with other alcoholic tonics such as lemonades and soda waters.
By 1900, a milkshake was often referred to as "wholesome drinks made with chocolate, strawberry or vanilla syrups."  A few years later in the early 1900s, people began asking for this new treat with a scoop of ice cream.  It was then by the 1930s that milkshakes were a popular drink in malt shops everywhere.
Maybe you want to top off your vanilla milkshake with a little bit of whipped cream and a cherry on top!!

• The first known printed reference to a "milkshake" dates back to 1885 and contains whiskey as one ingredient. For medicinal purposes only.
 
• Milkshakes got their name from being served in bars. If the customer enjoyed the milkshake, he shook hands with the bartender. If not, the bartender didn't get a tip.
 
• According to The Guinness Book of World Records, in 2000 Ira Freehof (owner of Comfort Diners), (with a lot of help from Parmalot USA and The American Dairy Association), made the world's largest milkshake. At 6,000 gallons it was the equivalent of 50,000 normal-sized shakes. Do you want fries with that? (Please say no, you don't need anything else to eat or drink after that, especially not fatty fries.)
 
• Malted milk powder was invented in 1897 by James and William Horlick, but it was Ivar Coulson, a soda jerk for a Walgreen's drug store, who first added it to milkshakes in 1922. This created the malted milkshake or just plain "malt."
 
• Steven Poplawski invented the electric blender in 1922 just for milkshakes. Before that, the effort of shaking them up must have required a lot of upper body motion.
HOW TO OBSERVE
Give this Creamy Vanilla Milkshake delicious recipe a try.
HISTORY
Within our research, we were unable to find the creator of National Vanilla Milkshake Day.
Kittencal's Creamy Vanilla Milkshake
Prep Time:    2 mins
Total Time:   4 mins
Servings:     1-2
 
"For chocolate milkshake use chocolate ice cream, 1/4 cup heavy cream, 1/2 cup chocolate milk and 2 tablespoons Nestles chocolate drink mix"
INGREDIENTS
• 2 cups vanilla ice cream
• 1/4 cup heavy whipping cream
• 1/2 cup milk
• 2 tablespoons sugar ( or adjust to taste)
• 1 teaspoon vanilla
DIRECTIONS
1. In a blender combine all ingredients starting with 2 tablespoons sugar.
2. Blend until smooth.
3. Pour into a tall chilled glass.
4. Top with whipped cream and a cherry if desired.
8 FOODS THAT CAN HELP SOOTHE A HEADACHE
Reach for one of these healthy ingredients the next time your head is pounding.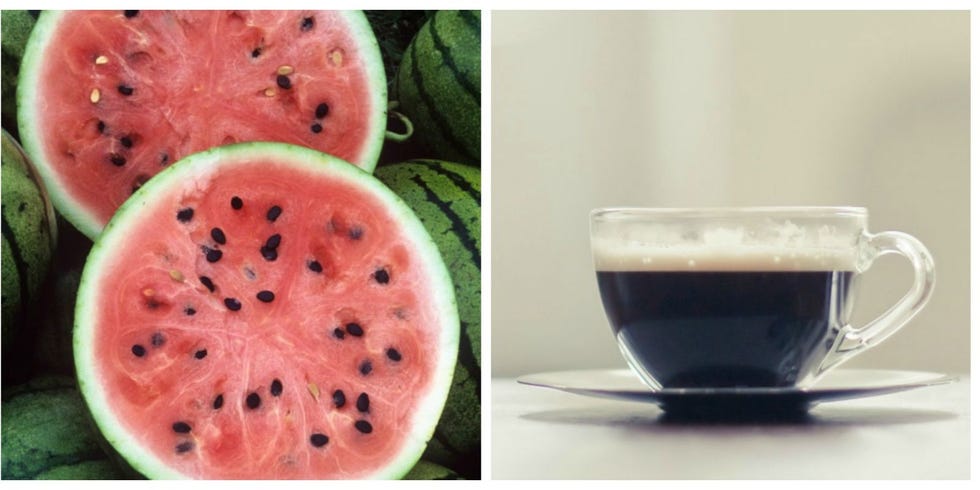 When a headache strikes, you may run through your usual routine: Turn out the lights, lie down and pop a pain pill. But did you know that certain foods may ease, and even prevent, headaches? Add these soothing foods to your shopping list and find out for yourself.