Each year on this day, Americans combine vanilla or strawberry ice cream, strawberry sauce, fresh strawberries and whipped cream. Make several strawberry sundaes, and enjoy this delicious treat with friends and family.

Five Food Finds about Strawberries:
• In a test, subjects who ate nitrate rich foods like strawberries, before exercising burned 100 more calories than those who did not.
• Over 53 percent of seven to nine-year-olds picked strawberries as their favorite fruit.
• In France, Strawberries were thought to be an aphrodisiac. A soup made of strawberries, thinned sour cream, borage, & powered sugar was served to newlyweds.
• Folk lore states that if you split a double strawberry in half and share it with the opposite sex, you'll soon fall in love.
• In medieval times, strawberries were served at important functions to bring peace & prosperity.
HOW TO OBSERVE
Set up a strawberry sundae bar and invite the neighbors to make their own. Post on social media using #StrawberrySundaeDay.
HISTORY
Within our research, we were unable to identify the creator of National Strawberry Sundae Day.
---
STRAWBERRY SUNDAE RECIPE
Recipe type: Dessert Cuisine: American
Prep time:     60 mins
Cook time:     5 mins
Total time:     1 hour 5 mins
Serves:            8
Strawberry Sundae with Strawberries, Puree, and Vanilla Ice Cream
INGREDIENTS
• 2 quarts fresh strawberries
• 1 cup water
• 2 tablespoons sugar
• ½ strawberry puree
• 8 small scoops vanilla ice cream
• whipped cream
strawberry puree
• 10 ounces frozen or fresh strawberries
• 2 tablespoons sugar
DIRECTIONS
1. Prepare fresh strawberries. Trim and cut into quarters or halves if they are small. Place in a cup of water with sugar and allow to sit for at least an hour.
defrost strawberries at room temperature. Blend until smooth. Add sugar.
2. Taste for sweetness. Add more sugar if necessary.
Assemble by putting puree in bottom of sundae dish add ice cream, strawberries, puree and more ice cream with fresh strawberries.
3. Top with whipped cream.
NUTRITIONISTS SELECT THE TOP 15 HEALTHY FAST FOOD RESTAURANTS
STUBBORN CARPET STAINS AND HOW TO REMOVE THEM! (YES, EVEN CAT PEE)
8 FOODS THAT CAN HELP SOOTHE A HEADACHE
Reach for one of these healthy ingredients the next time your head is pounding.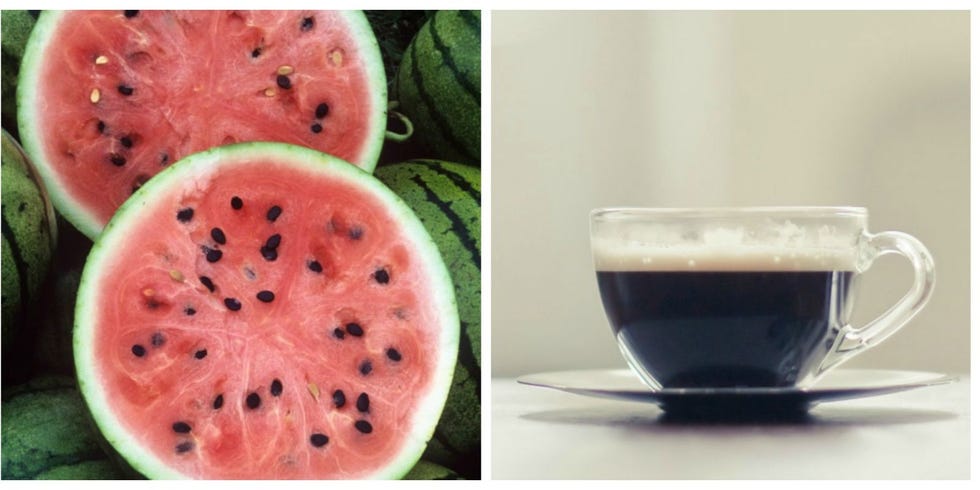 When a headache strikes, you may run through your usual routine: Turn out the lights, lie down and pop a pain pill. But did you know that certain foods may ease, and even prevent, headaches? Add these soothing foods to your shopping list and find out for yourself.
7 TELLTALE SIGNS TO EASILY SPOT A LIAR
BEACH TRIP HACKS EVERY PARENT REALLY NEEDS THAT ARE PURE GENIUS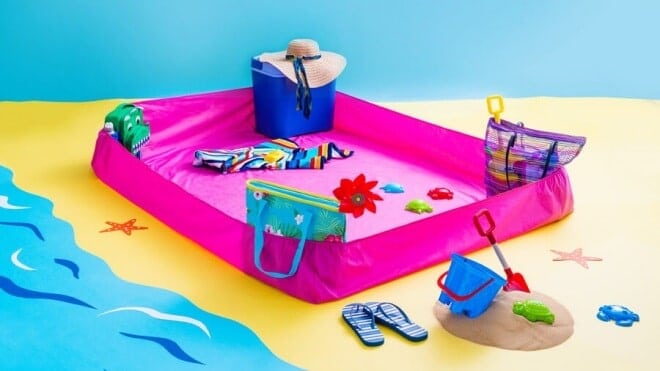 A family beach trip with kids sounds like the perfect summer outing ... in theory. The reality involves packing tons of gear and snacks, struggling to slather squirmy kids in sunscreen, and lots of sand, of course -- getting everywhere from your sandwich to your sandals. There has to be an easier way, right? Turns out, there is!
JUST IN TIME FOR THE 4TH OF JULY ON HOW TO MAKE PATRIOTIC POPCORN
NATIONAL FRIED CHICKEN DAY