Thursday, November 14, 2019
National Spicy Guacamole Day is observed annually on November 14.  Call your friends, get the chips ready and celebrate with a bowl of spicy guacamole dip. Originating with the Aztecs in Mexico, guacamole is an avocado-based sauce which has become popular in American cuisine as a dip, condiment and salad ingredient.
Guacamole is made by using a mortar and pestle to mash ripe avocados and then mixing in sea salt.  Sometimes tomatoes, onion, garlic, lemon juice, chili, yogurt or other seasonings are added.  Jalapenos, chilis, cumin or red pepper can be added to the recipe to make the guacamole spicy.
Guacamole has become Super Bowl Sunday and Cinco de Mayo celebrations staples and has pushed avocado sales to 30 million pounds on those two days each year.
A simple Avocado carries a healthy punch of unsaturated fat (the good one), as well as substantial amounts of Vitamins C and E.  Good things come in small packages, though.  There are nearly 400 calories in 1 cup of guacamole.
HOW TO OBSERVE
Don't have a spicy guacamole recipe? Everything Kitchens has us covered with one their personal favorites provided by their Customer Service Manager, Brett Lehrman!
Use #SpicyGuacamoleDay to post on social media.
HISTORY
Our research was unable to find the creator of National Spicy Guacamole Day.
---
BEAUTIFUL SKIN YOUR IN: THE LATEST NEWS IN 30 SECONDS
Trump-Endorsed Doc Hits Back: Yes, Demon Sperm Is a Health Risk
Nicki Minaj was spotted out yesterday by BSYI News photographers, for the first time publicly since she announced her pregnancy.
NATIONAL INDIAN PUDDING DAY
Wednesday, November 13, 2019
National Indian Pudding Day is observed each year on November 13. This day honors a cold-weather classic, which is a traditional New England dessert, Indian pudding. Few desserts look so completely unappetizing yet taste so incredibly good. One bite of this lumpy, brown mush, with a dab of vanilla ice cream, and you'll be sold. Try this delectable Indian Pudding recipe listed below.
6 EASY WAYS TO GET YOUR TEETH CELEBRITY WHITE
REVERSE RADICAL SKIN CHANGES IN YOUR 30s, 40s, 50s, AND BEYOND
Do you have more than your share of "bad skin days"?  Do you notice your skin becoming duller, drier and more lined than the day before?  How your skin looks is so emotional for many women.  You can feel beautiful on the inside, but if you have things on your skin that make you feel subconscious you can't project that beauty. When you can improve your skin and feel more confident its extremely emotionally and so rewarding.
7 TELLTALE SIGNS TO EASILY SPOT A LIAR
MOVE OVER KALE, SEAWEED IS THE NEW SUPERFOOD
8 FOODS THAT CAN HELP SOOTHE A HEADACHE
Reach for one of these healthy ingredients the next time your head is pounding.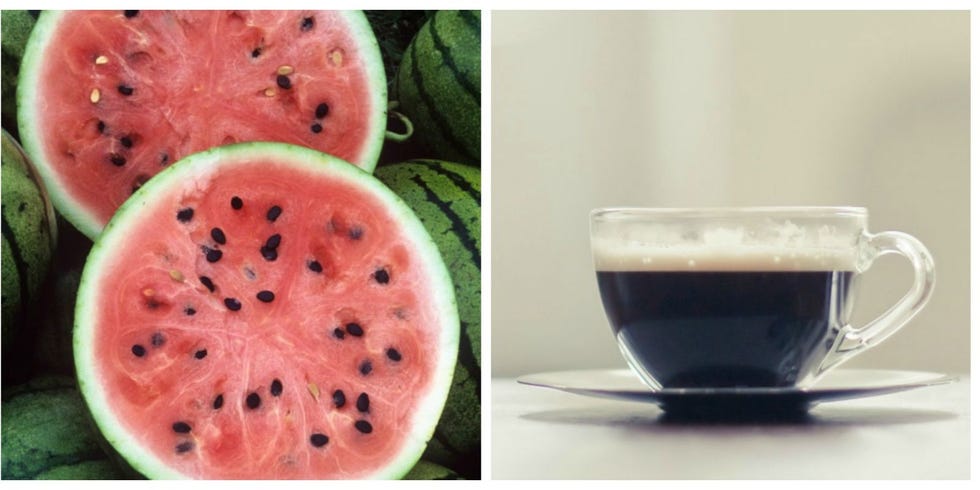 When a headache strikes, you may run through your usual routine: Turn out the lights, lie down and pop a pain pill. But did you know that certain foods may ease, and even prevent, headaches? Add these soothing foods to your shopping list and find out for yourself.
SUFFERING FROM ECZEMA? HERE'S THE RIGHT WAY TO WEAR MAKEUP