Wednesday, October 19, 2022
National Seafood Bisque Day is observed annually on October 19. Seafood lovers celebrate by enjoying a bowl of tasty soup made from the catch of the day! Try this Simple Seafood Bisque recipe listed below.
The name "Bisque" is likely derived from Biscay, as in the Bay of Biscay. However, the crustaceans are certainly bis cuites, meaning "twice cooked", as they are first sauteed lightly in their shells, then simmered in wine or cognac and aromatic herbs before being strained.

Five Food Finds about Seafood Bisque:
• Bisque is a smooth, creamy, highly seasoned soup of French origin, classically based on a strained broth of crustaceans.
• It can be made from lobster, crab, shrimp or crayfish.
• It is thought the name is derived from Biscay, as in Bay of Biscay, but the crustaceans are certainly bis cuites"twice cooked" (by analogy to abiscuit) for they are first sautéed lightly in their shells, then simmered in wine and aromatic ingredients, before being strained, followed by the addition of cream.
• Bisque is a method of extracting every bit of flavor from imperfect crustaceans not good enough to send to market. In an authentic bisque, the shells are ground to a fine paste and added to thicken the soup.
• Bisque is also sometimes used to refer to cream-based soups that do not contain seafood, in which the sometimes pre-cooked ingredients are pureed or processed in a food processor or a food mill.
Simple Seafood Bisque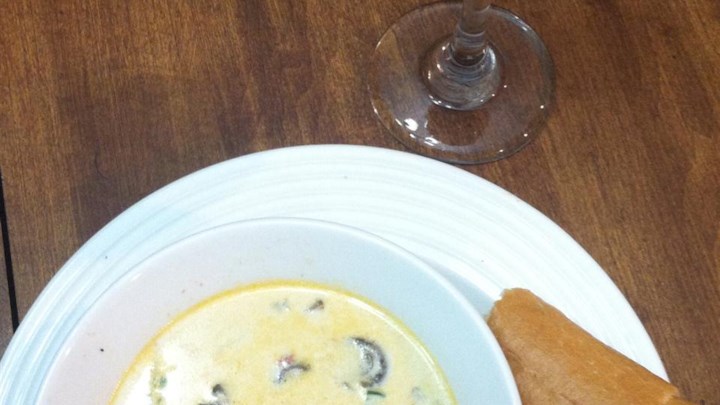 ....................................................
YIELD:  Makes 4 servings
....................................................
INGREDIENTS
1 (12 ounce) can evaporated
  milk
1/2 cup half-and-half
1/2 cup dry white wine 
1 roasted red pepper,
  chopped 
2 teaspoons butter
1 bay leaf
1 pinch salt 
1 dash hot pepper sauce
  (such as Tabasco®) 
2 (8 ounce) cans oysters,
  drained and rinsed 
2 (6.5 ounce) cans chopped
  clams with juice 
1 cup chopped portobello
  mushrooms 
2 green onions, minced

DIRECTIONS
1. Heat evaporated milk, half-and-half,
   white wine, roasted red pepper, butter,
   bay leaf, salt, and hot pepper sauce in
   a saucepan over medium-low heat, stirring
   often, until very hot but not simmering,
   about 5 minutes. 

2. Stir in the oysters, clams with juice,
   and mushrooms. Cover and cook until
   canned oysters are just heated through,
   about 3 minutes. 

3. Do not boil. 

4. Remove bay leaf, sprinkle with green
   onions, and serve.

NATIONAL CHOCOLATE CUPCAKE DAY
8 FOODS YOU DIDN'T KNOW COULD KILL YOU
STILL HUNGRY? FOODS THAT MAKE YOU WANT MORE — HERE'S WHAT TO EAT INSTEAD
7 TELLTALE SIGNS TO EASILY SPOT A LIAR
8 FOODS THAT CAN HELP SOOTHE A HEADACHE
Reach for one of these healthy ingredients the next time your head is pounding.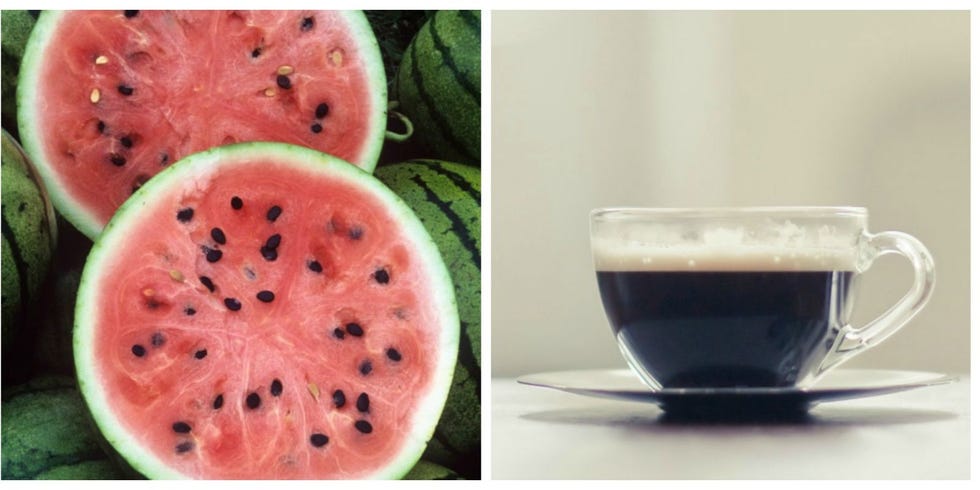 When a headache strikes, you may run through your usual routine: Turn out the lights, lie down and pop a pain pill. But did you know that certain foods may ease, and even prevent, headaches? Add these soothing foods to your shopping list and find out for yourself.
FINANCIAL STRUGGLES? Find Help for Rent, Food, Heat & More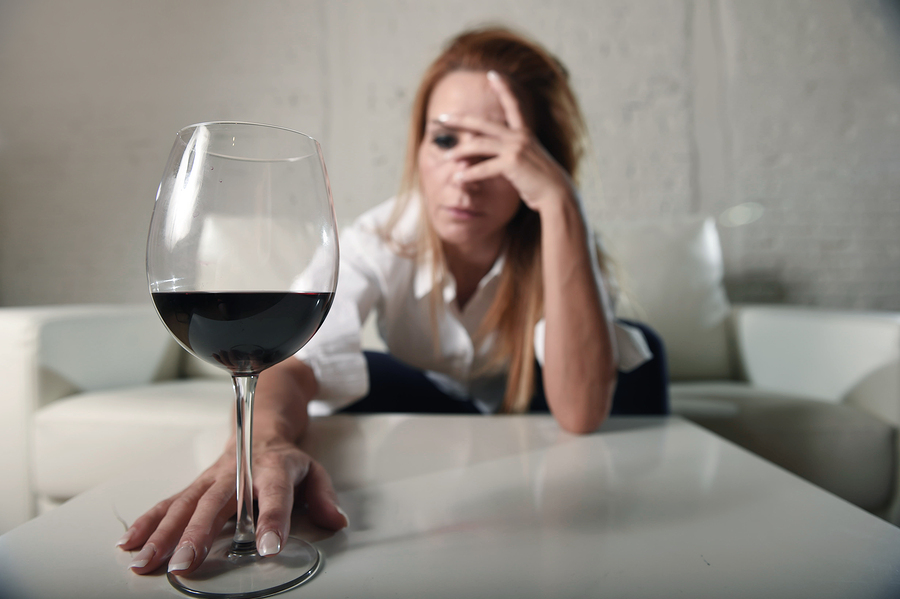 Are you living paycheck to paycheck and still struggling to pay your bills?  What do you do when you max out your unemployment? Is there anything worse than not knowing where your next meal is going to come from? We don't think so; this is why we've put together a list of places that you can find help when you really need it.
SUFFERING FROM ECZEMA? HERE'S THE RIGHT WAY TO WEAR MAKEUP
STUBBORN CARPET STAINS AND HOW TO REMOVE THEM! (YES, EVEN CAT PEE)
NUTRITIONISTS SELECT THE TOP 15 HEALTHY FAST FOOD RESTAURANTS