Popovers earn their name by their characteristic popping over the edge of the pan as they bake. Similar to Yorkshire pudding, they can be enjoyed in both sweet and savory combinations.
National Raspberry Popover Day is the second popover holiday on the calendar.  In March, we celebrated National Blueberry Popover Day.
HOW TO OBSERVE
Enjoy this tried and true Raspberry Popovers recipe below:
Use #RaspberryPopoverDay to post on social media.
HISTORY
Within our research, we were unable to identify the creator of National Raspberry Popover Day.
Completely Delicious Raspberry Popovers
Total Time: 50 minutes
Yield: 6 large popovers
Ingredients
• 2 large eggs
• 1 cup (237 ml, 8 fl oz) whole milk
• 2 tablespoons (28 grams) unsalted butter
• 1 cup (125 grams) all-purpose flour
• 1 tablespoon sugar
• 1/4 teaspoon salt
• Zest of 1 lemon
• Handful of fresh raspberries
Instructions
1. Preheat oven to 375 degrees.
2. Using a microwave or stovetop, melt the butter. Coat the popover pan generously with melted butter. Place pan in the oven to heat it up while the oven finishes preheating.
3. In a large bowl, whisk together eggs and milk.
4. Using a separate bowl combine the dry ingredients: flour, sugar, salt, and lemon zest. Add these the egg mixture and stir until just combined. It's okay if it's a little lumpy.
5. Pour the batter into the prepared pan, filling each cup to about 2/3 full. Scatter a few raspberries over the tops of each cup or mash the raspberries and fold a spoonful into the mixture of each cup.
6. Bake until puffed and golden, about 35-45 minutes. Sprinkle with powdered sugar and serve immediately, popovers will deflate slightly as they cool.
Notes:
If you don't have a popover pan, a muffin pan will work just fine.
BEAUTIFUL SKIN YOUR IN: THE LATEST NEWS IN 30 SECONDS
Trump-Endorsed Doc Hits Back: Yes, Demon Sperm Is a Health Risk
BEAUTIFUL SKIN YOUR IN: THE LATEST NEWS IN 30 SECONDS
Election Day is still on for November 3rd.
Teach Your Children to Behave Themselves in Public (5 Easy Steps)
It's almost inevitable. Kids behaving badly in public and moms wanting to hide under a rock.
It happens to the best of moms!
So what's a mom to do when her child begins to behave badly in public? How can a mom teach her children to behave themselves?
6 EASY WAYS TO GET YOUR TEETH CELEBRITY WHITE
7 TELLTALE SIGNS TO EASILY SPOT A LIAR
8 FOODS THAT CAN HELP SOOTHE A HEADACHE
Reach for one of these healthy ingredients the next time your head is pounding.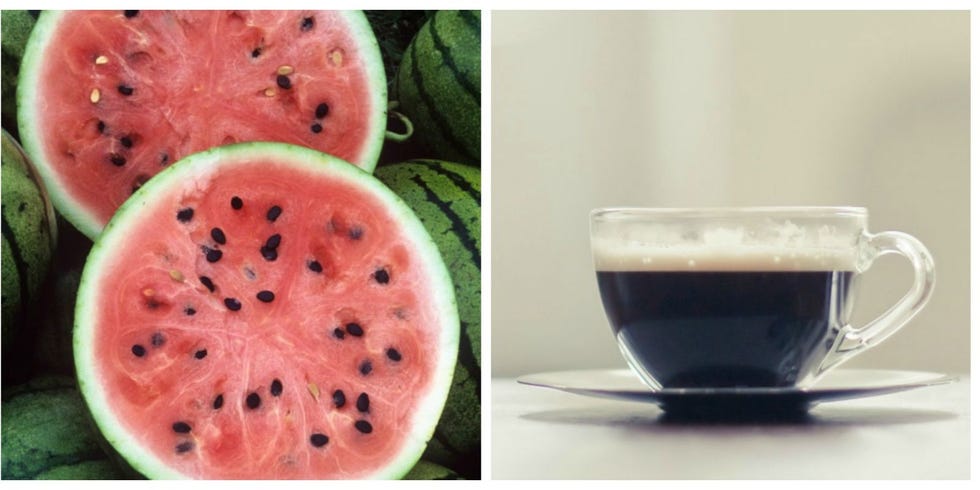 When a headache strikes, you may run through your usual routine: Turn out the lights, lie down and pop a pain pill. But did you know that certain foods may ease, and even prevent, headaches? Add these soothing foods to your shopping list and find out for yourself.
Raspberries: Top 3 Health Benefits