Monday, August 1, 2022
National Raspberry Cream Pie Day is observed annually on August 1st.  This day is in theme with other raspberry holidays in this same time period.  Raspberries are most plentiful this time of year.  Our recipe for raspberry cream pie is incredibly delicious with it's buttery graham cracker crust, creamy cream cheese center and luscious raspberry topping. You won't be able to stop at one piece!
Raspberries are the edible fruit of a multitude of plant species in the genusRubus of the rose family. The name also applies to the plants themselves.
• Raspberries are woody stemmed perennials.
• Raspberries are widely grown in all temperate regions of the World.
• Raspberries are a very important commercial fruit crop.
• At one time, raspberries were a midsummer crop, however with new technology, cultivars and transportation,
they can now be obtained year-round.
• An individual raspberry weighs 0.11 – 0.18 oz.
• An individual raspberry is made up of about 100 drupelets.
• One raspberry bush can yield several hundred berries a year.
• A raspberry has a hollow core once it is removed from the receptacle.
• Raspberries are a rich source of vitamin C, manganese and dietary fiber.
• Raspberries contain vitamin B1, vitamin B3, folic acid, magnesium, copper and iron.

Five Facts about Raspberries:
Raspberries produce more fiber per calorie than any common fruit – even prunes.



There are over 200 species of raspberries.



Raspberries, as well as strawberries, belong to the rose family.

Raspberries can be four different colors, although red and black are the most common. They can also be yellow or purple.

Don't wash the berries until they are ready to be used.
HOW TO OBSERVE
To celebrate National Raspberry Cream Pie Day, enjoy the  Raspberry Cream Pie recipe below.
Post on social media using #RaspberryCreamPieDay and encourage others to join in.
HISTORY
Within our research, we were unable to find the creator of National Raspberry Cream Pie Day.
---
Raspberry Cream Pie
      Prep           Servings             Ready In
       15 m                   12                       2 h  45 m
INGREDIENTS
Crust
• 2 cups graham cracker crumbs
• 1/3 cup sugar
• 6 tablespoons melted butter

Filling
• 1 (8 ounce) package cream cheese softened
• 1 cup powdered sugar
• 1 teaspoon vanilla extract
• pinch of salt
• 1/2 cup sour cream
• 3 cups of whipped topping

Topping
• 1/4 granulated sugar
• 1 tablespoon cornstarch
• 1 cup raspberries
• 1 1/2 teaspoon water
• 1 1/2 lemon juice
• 1 tablespoon butter
• 1/2 teaspoon vanilla extract
• Pinch of salt
• 1 tablespoon of butter

DIRECTIONS
1. In a bowl mix graham cracker crumbs, sugar and butter, press onto bottom and slightly up the sides of a pie pan.

2. Bake at 350°F for 6 minutes

3. While crust is baking, make the filling by mixing, 1 at a time, the cream cheese, powdered sugar, vanilla extract and salt with electric mixer until smooth and well blended. Add sour cream and whipped topping then mix with electric mixer.

4. Remove crust from oven, and pour the filling over crust.

5. In a saucepan, heat, add and mix 1 at a time, granulated sugar, cornstarch, raspberries, water, lemon juice. Constantly mixing remove from heat once mixture is in a puree form.

6. Add vanilla extract and salt mix well then pour the entire mixture over the filling.

7. Chill 1 hour and serve.

Tuesday, July 12, 2022
National Pecan Pie Day is observed annually on July 12th.  The delicious pecan pie is made primarily with corn syrup, pecan nuts, salt and vanilla flavoring with some variations including sugar syrup and molasses or maple syrup.  Chocolate and bourbon whiskey are popular additions in some regions of the country.  Pecan pie is often served with vanilla ice cream or whipped cream.
STILL HUNGRY? FOODS THAT MAKE YOU WANT MORE — HERE'S WHAT TO EAT INSTEAD
NATIONAL STRAWBERRY RHUBARB PIE DAY
BEACH TRIP HACKS EVERY PARENT REALLY NEEDS THAT ARE PURE GENIUS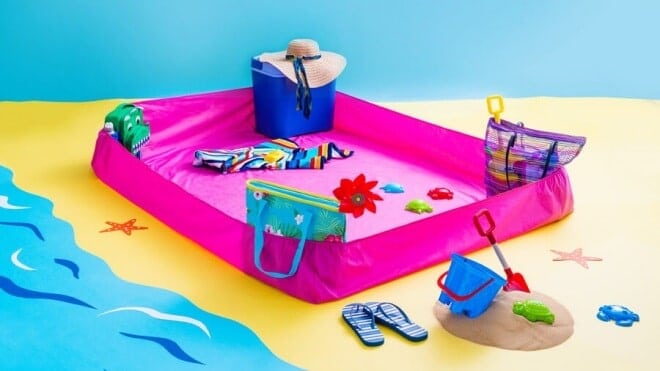 A family beach trip with kids sounds like the perfect summer outing ... in theory. The reality involves packing tons of gear and snacks, struggling to slather squirmy kids in sunscreen, and lots of sand, of course -- getting everywhere from your sandwich to your sandals. There has to be an easier way, right? Turns out, there is!
NATIONAL COCONUT CREAM PIE DAY
NATIONAL BLUEBERRY PIE DAY
7 TELLTALE SIGNS TO EASILY SPOT A LIAR
8 FOODS THAT CAN HELP SOOTHE A HEADACHE
Reach for one of these healthy ingredients the next time your head is pounding.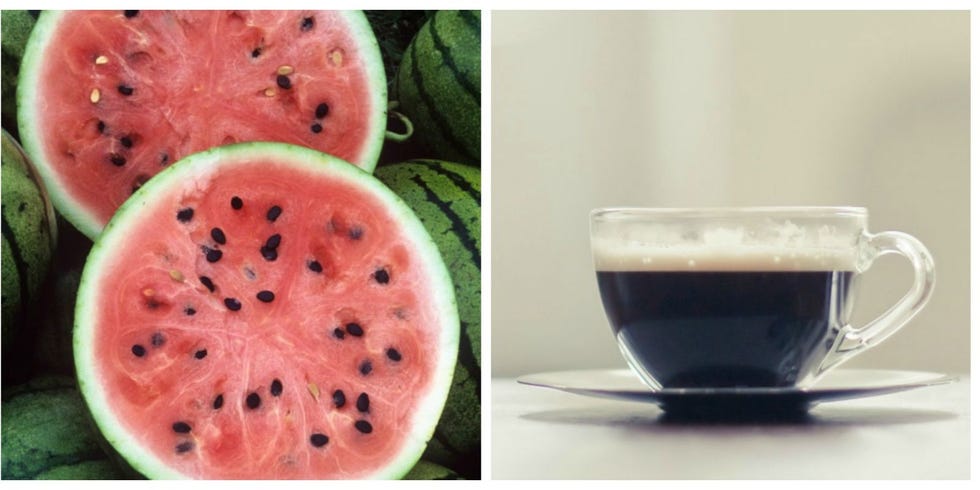 When a headache strikes, you may run through your usual routine: Turn out the lights, lie down and pop a pain pill. But did you know that certain foods may ease, and even prevent, headaches? Add these soothing foods to your shopping list and find out for yourself.
NUTRITIONISTS SELECT THE TOP 15 HEALTHY FAST FOOD RESTAURANTS