Pina Colada means 'strained pineapple,' a reference to the freshly pressed and strained pineapple juice used in the drink.
There are different claims to the invention of the Pina Colada beginning in 1952 in San Juan, each sticking to their story.  The truth is that pineapple and rum have been together from the beginning of the distillation of rum.  The first written reference to a Pina Colada was in 1922.  This recipe, however, did not include coconut.

Five Food Finds about Pina Coladas:
• The piña colada, a drink created in Puerto Rico (Spanish: piña, pineapple + colada, strained) is a sweet, rum-based cocktail made with rum, coconut cream, and pineapple juice, usually served either blended or shaken with ice.
• The piña colada was created on August 16, 1954 at the Caribe Hilton's Beachcomber Bar in San Juan, Puerto Rico by its alleged creator, Ramón "Monchito" Marrero.
• Apparently, the hotel management had expressly requested Monchito to mix a new signature drink that would delight the demanding palates of its star-studded clientele..
• Monchito accepted the challenge, and after three intense months of blending, shaking and experimenting, the first piña colada was born.
• This story is more credible because the piña colada contains coconut cream as one of the primary ingredients, and the coconut cream of "Coco López" (which is the pioneer) was invented in 1954 in the University of Puerto Rico by Ramón López Irizarry.
HOW TO OBSERVE
On National Pina Colada Day, you do not have to be sitting on a beach or the deck of a cruise ship.  You can enjoy a nice tall, cool Pina Colada where ever you are! (Remember to drink responsibly and never drink and drive!) Use #NationalPinaColadaDay to share on social media.

HISTORY
Within our research, we were unable to identify the creator of National Pina Colada Day.
---
8 FOODS THAT CAN HELP SOOTHE A HEADACHE
Reach for one of these healthy ingredients the next time your head is pounding.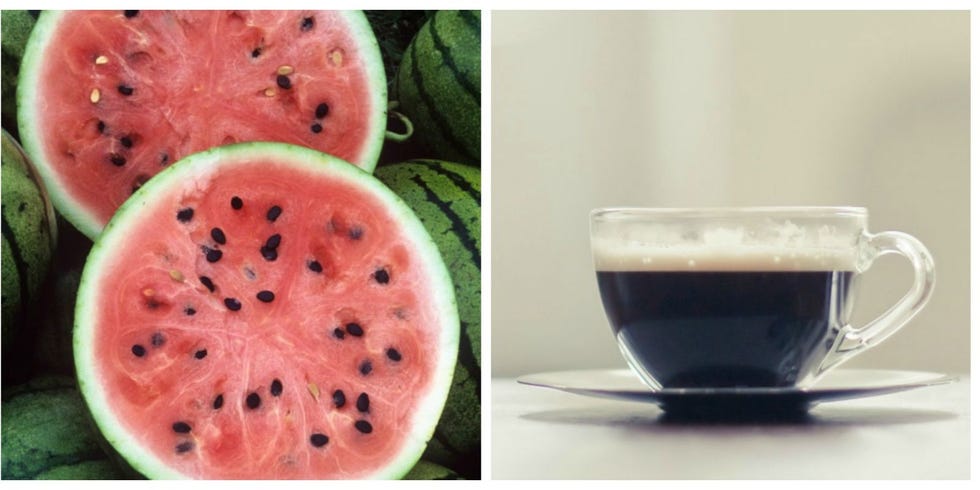 When a headache strikes, you may run through your usual routine: Turn out the lights, lie down and pop a pain pill. But did you know that certain foods may ease, and even prevent, headaches? Add these soothing foods to your shopping list and find out for yourself.