Sunday, January 23, 2022
Each year on December 1, dessert lovers across the United States observe National Pie Day. This is the 2nd time in a year this national treasure has a day. The first and more popular designation falls on January 23. This treat is one of the yummiest things on earth and this is a great one try this Banana Cream Pie recipe listed below.
While it might be the lesser of the two celebrated PIE days (there is also National Pi Day on March 14), it happens to fall smack dab in the middle of a major pie making season. Take away ice cream as a dessert choice and most people are either cake people or pie people. Or to put it another way, most people have cake or pie with their ice cream! Combine bumper crops from our gardens and fruit trees with a booming holiday season full of baked goods, cool weather and rosy-cheeked children; it's time to tie on those apron strings and get baking.

Five Food Finds about Pie:
• In 1986 National Pie Day was first celebrated by the American Pie Council to commemorate Crisco's 75th anniversary of "serving foods to families everywhere."
• The first pies appeared around 9500 BC.
• Meat pies with fillings such as steak, cheese, steak and kidney, minced beef, or chicken and mushroom are popular in the United Kingdom, Australia and New Zealand as take-away snacks.
• Pot pies with a flaky crust and bottom are also a popular American dish, typically with a filling of meat (particularly beef, chicken or turkey), gravy, and mixed vegetables (potatoes, carrots and peas).
• Fruit pies may be served with a scoop of ice cream, a style known in North America as pie à la mode.
Banana Cream Pie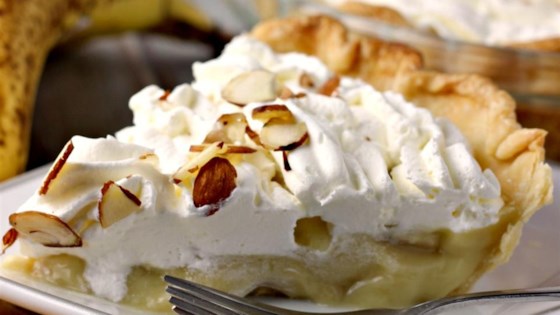 ....................................................
YIELD:  8 servings
....................................................
INGREDIENTS

3/4 cup white sugar 
1/3 cup all-purpose flour 
1/4 teaspoon salt 
2 cups milk 
3 egg yolks, beaten
2 tablespoons butter 
1 1/4 teaspoons vanilla extract 
1 (9 inch) baked pastry shell, cooled 
4 bananas, sliced

DIRECTIONS

1. In a saucepan, combine the sugar, flour, and salt. Add milk in gradually while stirring gently. Cook over medium heat, stirring constantly, until the mixture is bubbly. Keep stirring and cook for about 2 more minutes, and then remove from the burner.

2. Stir a small quantity of the hot mixture into the beaten egg yolks, and immediately add egg yolk mixture to the rest of the hot mixture. Cook for 2 more minutes; remember to keep stirring. Remove the mixture from the stove, and add butter and vanilla. Stir until the whole thing has a smooth consistency.

3. Slice bananas into the cooled baked pastry shell. Top with pudding mixture.

4. Bake at 350 degrees F (175 degrees C) for 12 to 15 minutes. Chill for an hour.

Footnotes
Cook's Notes:
You may use 3 tablespoons of cornstarch in place of 1/3 cup flour (I use cornstarch).
The pie crust can be store-bought or homemade.
NATIONAL BOSTON CREAM PIE DAY
Sunday, October 23, 2022
Grab a fork and knife, because October 23 is National Boston Cream Pie Day! If you've never heard of Boston cream pie before, it's a yellow butter cake, filled with custard or cream and topped with chocolate glaze. (Yum!) These are fantastic! Try this Outrageous Boston Cream Pie Cupcakes recipe listed below.
8 FOODS YOU DIDN'T KNOW COULD KILL YOU
STILL HUNGRY? FOODS THAT MAKE YOU WANT MORE — HERE'S WHAT TO EAT INSTEAD
7 TELLTALE SIGNS TO EASILY SPOT A LIAR
8 FOODS THAT CAN HELP SOOTHE A HEADACHE
Reach for one of these healthy ingredients the next time your head is pounding.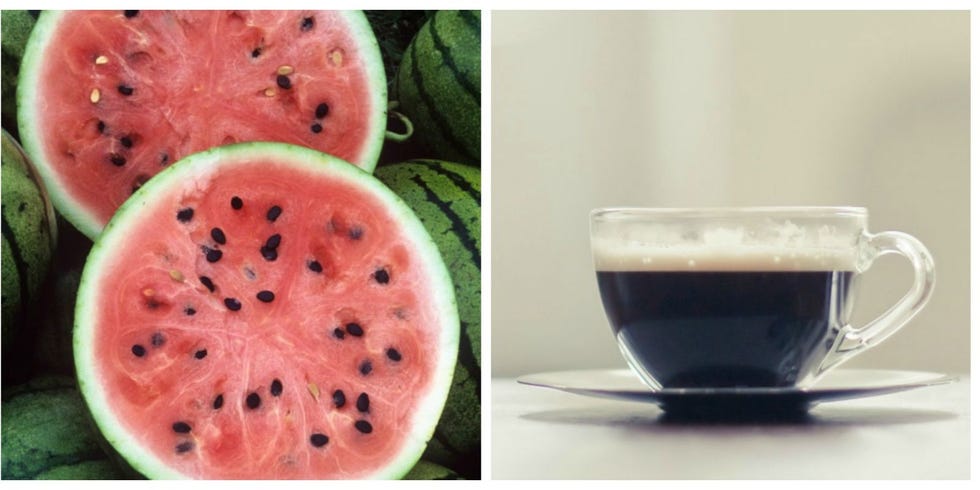 When a headache strikes, you may run through your usual routine: Turn out the lights, lie down and pop a pain pill. But did you know that certain foods may ease, and even prevent, headaches? Add these soothing foods to your shopping list and find out for yourself.
FINANCIAL STRUGGLES? Find Help for Rent, Food, Heat & More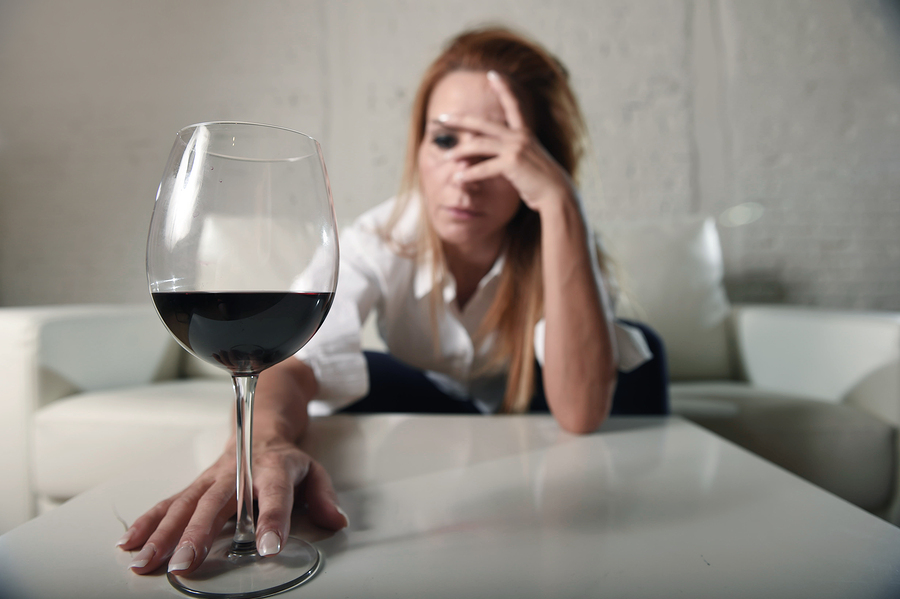 Are you living paycheck to paycheck and still struggling to pay your bills?  What do you do when you max out your unemployment? Is there anything worse than not knowing where your next meal is going to come from? We don't think so; this is why we've put together a list of places that you can find help when you really need it.
SUFFERING FROM ECZEMA? HERE'S THE RIGHT WAY TO WEAR MAKEUP
STUBBORN CARPET STAINS AND HOW TO REMOVE THEM! (YES, EVEN CAT PEE)
NUTRITIONISTS SELECT THE TOP 15 HEALTHY FAST FOOD RESTAURANTS