Tuesday, September 13, 2022
On September 13 National Peanut Day pays homage to mighty and tasty peanut. They grow underground like potatoes. When it comes to plants packing protein power, peanuts provide a whopping 8 grams per ounce, more than any other nut according to The Peanut Institute. And remember, it's not a nut! Nuts grow on trees. Try this delicious brittle candy that you can whip up in just a couple of minutes. Plus you can be creative with this and use toffee, pistachios, or other nuts for the Two Minute Peanut Brittle recipe listed below.
The peanut is also high in antioxidants. Not only are peanuts high in necessary nutrients such as vitamin E, magnesium, niacin, phosphorus, B6, iron, selenium, zinc and many others, but when paired with other nutrient-rich foods, studies have shown this amazing legume helps us absorb nutrients better.

Five Food Finds about Peanut:
• It takes about 540 peanuts to make a 12-ounce jar of peanut butter.
• There are enough peanuts in one acre to make 30,000 peanut butter sandwiches.
• By law, any product labeled "peanut butter" in the United States must be at least 90 percent peanuts.
• Peanut butter was first introduced to the USA in 1904 at the Universal Exposition in St. Louis by C.H. Sumner, who sold $705.11 of the "new treat" at his concession stand.
• In 1884, Marcellus Gilmore Edson of Montreal, Quebec was the first person to patent peanut butter.
Two Minute Peanut Brittle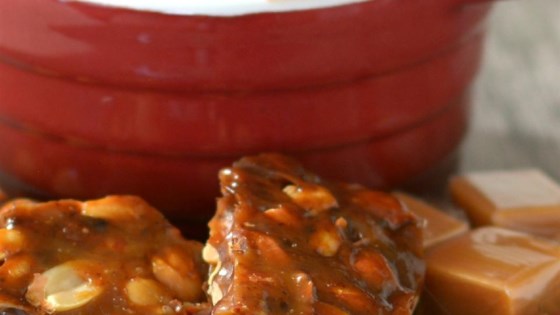 ..................................................................................
     Prep                Cook              Ready In
2 min               2 min              4 min
..................................................................................
INGREDIENTS
• 24 individually wrapped caramels, unwrapped
• 1 cup unsalted dry roasted peanuts
DIRECTIONS
1. Coat a cookie sheet with nonstick cooking spray. Set aside.
2. Place the caramels in a bowl, and heat in the microwave for about 2 minutes, or until melted and bubbly. Some microwaves may take longer. Stir in the peanuts, and pour out onto the prepared baking sheet. Press as thinly as you can. Cool completely, then break into pieces.
NATIONAL CHOCOLATE MILKSHAKE DAY
Monday, September 12, 2022
National Chocolate Milkshake Day is observed each year on September 12 by chocolate and ice cream lovers alike. Forget the calories in it for just this one day and enjoy a nice tall, thick and delicious, chocolate milkshake! Or try the new "ice cream" made from bananas Nice Cream Milkshakes recipe listed below.
STILL HUNGRY? FOODS THAT MAKE YOU WANT MORE — HERE'S WHAT TO EAT INSTEAD
7 TELLTALE SIGNS TO EASILY SPOT A LIAR
8 FOODS THAT CAN HELP SOOTHE A HEADACHE
Reach for one of these healthy ingredients the next time your head is pounding.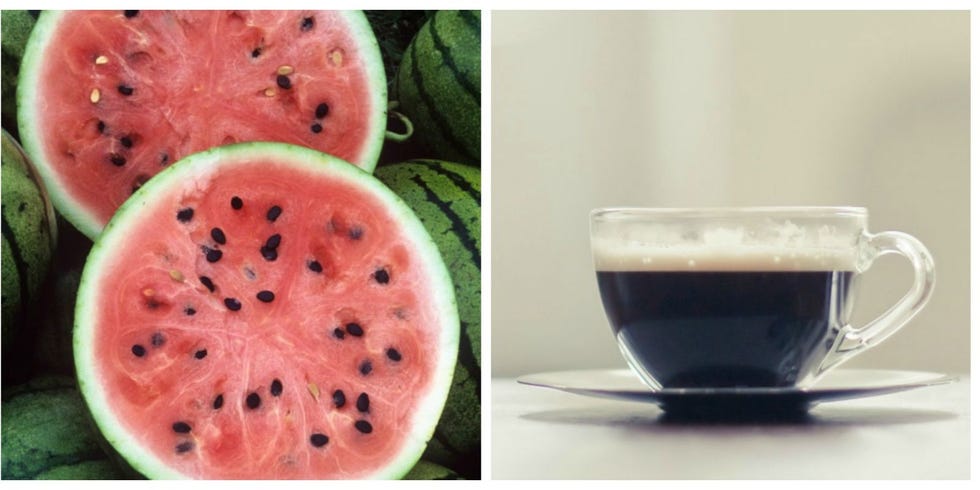 When a headache strikes, you may run through your usual routine: Turn out the lights, lie down and pop a pain pill. But did you know that certain foods may ease, and even prevent, headaches? Add these soothing foods to your shopping list and find out for yourself.
STUBBORN CARPET STAINS AND HOW TO REMOVE THEM! (YES, EVEN CAT PEE)
NUTRITIONISTS SELECT THE TOP 15 HEALTHY FAST FOOD RESTAURANTS