Unable to make traditional suet puddings due to lack of suitable ingredients and cooking equipment, the settlers instead covered a stewed filling with a layer of uncooked plain biscuits or dumplings, fitted together.  When the dish is fully cooked, the surface has the appearance of a cobbled street.  The name may also derive from the fact that the ingredients are "cobbled" together. Some cobbler recipes resemble a thick crusted, deep-dish pie with both top and bottom crust.
In 2007, the world's largest peach cobbler was made at the Georgia Peach Festival.  It consisted of:
• 90 lbs of butter
• 150 lbs of sugar
• 150 lbs of flour
• 32 gallons of milk
• 75 gallons of peaches
8 FOODS THAT CAN HELP SOOTHE A HEADACHE
Reach for one of these healthy ingredients the next time your head is pounding.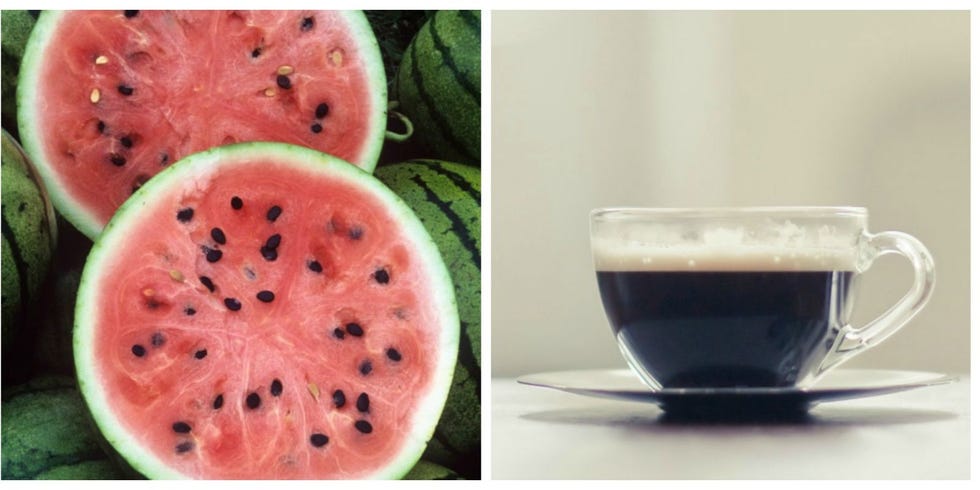 When a headache strikes, you may run through your usual routine: Turn out the lights, lie down and pop a pain pill. But did you know that certain foods may ease, and even prevent, headaches? Add these soothing foods to your shopping list and find out for yourself.