Unable to make traditional suet puddings due to lack of suitable ingredients and cooking equipment, the settlers instead covered a stewed filling with a layer of uncooked plain biscuits or dumplings, fitted together.  When the dish is fully cooked, the surface has the appearance of a cobbled street.  The name may also derive from the fact that the ingredients are "cobbled" together. Some cobbler recipes resemble a thick crusted, deep-dish pie with both top and bottom crust.
In 2007, the world's largest peach cobbler was made at the Georgia Peach Festival.  It consisted of:
• 90 lbs of butter
• 150 lbs of sugar
• 150 lbs of flour
• 32 gallons of milk
• 75 gallons of peaches
BEAUTIFUL SKIN YOUR IN: THE LATEST NEWS IN 30 SECONDS
Trump-Endorsed Doc Hits Back: Yes, Demon Sperm Is a Health Risk
Viewers of Real Housewives of Beverly Hills have finally turned on Kyle Richards -- accusing her of setting up the awkward face to face with Denise Richards and Brandi Glanville.
NATIONAL GRILLED CHEESE SANDWICH DAY
8 FOODS THAT CAN HELP SOOTHE A HEADACHE
Reach for one of these healthy ingredients the next time your head is pounding.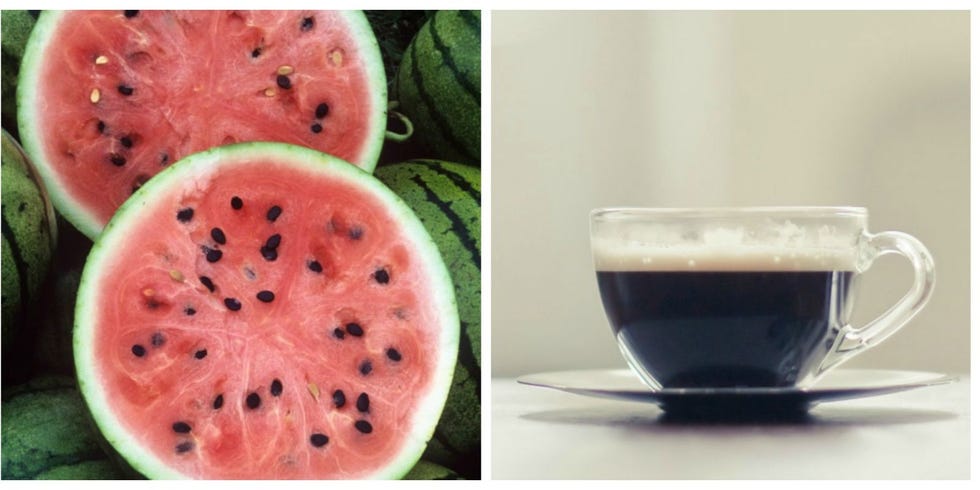 When a headache strikes, you may run through your usual routine: Turn out the lights, lie down and pop a pain pill. But did you know that certain foods may ease, and even prevent, headaches? Add these soothing foods to your shopping list and find out for yourself.
SUFFERING FROM ECZEMA? HERE'S THE RIGHT WAY TO WEAR MAKEUP
STUBBORN CARPET STAINS AND HOW TO REMOVE THEM! (YES, EVEN CAT PEE)
NUTRITIONISTS SELECT THE TOP 15 HEALTHY FAST FOOD RESTAURANTS