Fragrant orange blossoms offer multiple health benefits when prepared correctly to make a tea or orange blossom water. Some of the advantages may include improved sleep, reduced anxiety and improved circulation.
Not surprisingly, the orange blossom is Florida's state flower. Not only do the flowers result in the sweet as sunshine orange fruit, but thanks to the pollinating bees, we also get to enjoy a unique honey with a faintly orange flavor a delightful treat. The blossom's scent goes into making perfumes and other fragrances for the home.

Five Food Finds about Oranges:
• Navel oranges are named that because of the belly-button formation opposite the stem end. The bigger the navel in an orange, the sweeter it will be.
• When is an orange green? When it's a Valencia! Sometimes warm weather causes the skin to regreen, or reabsorb chlorophyll, giving it a greenish color. But it will still taste great.
• Oranges are high in antioxidants, which neutralize the effects of free radicals, unstable oxygen molecules in your body, believed to cause aging and some diseases.
• Moro oranges are also called blood oranges! But don't worry. That's just because the pulp is bright red. They're really a sweet treat.
• After chocolate and vanilla, orange is the world's favorite flavor.
HOW TO OBSERVE
Use #NationalOrangeBlossomDay to share on social media.
HISTORY
Within our research, we were unable to identify the origin of National Orange Blossom Day.

Orange Mini Muffins
Total:   35 min
Yield:   3 dozen mini muffins
Level:  Easy
Ingredients
• Nonstick spray, for spraying muffin tins
• 2 sticks salted butter, softened
• 1 cup granulated sugar
• 2 eggs
• 2 cups all-purpose flour
• 1 teaspoon baking soda
• 1 cup buttermilk
• 2 oranges, zested and juiced
• 1 cup lightly packed brown sugar
Directions
1. Preheat the oven to 375 degrees F. Spray mini muffin tins with nonstick spray.
2. Cream together the butter and granulated sugar in a large bowl by hand or using an electric mixer. Add the eggs and beat well. Mix in the flour. In a separate bowl, dissolve the baking soda in the buttermilk. Add the buttermilk mixture to the batter along with the orange zest and mix well.
3. Fill the muffin tins two-thirds full with the batter and bake until lightly browned, 12 to 17 minutes.
4. In a separate bowl, combine the brown sugar and orange juice (you should have about 1/2 cup juice) and mix well. Drizzle this glaze over the warm muffins in the tins. Remove the muffins while still warm.
Cook's Note
If you don't have buttermilk, add 1 tablespoon white vinegar to just under 1 cup of milk.
8 FOODS THAT CAN HELP SOOTHE A HEADACHE
Reach for one of these healthy ingredients the next time your head is pounding.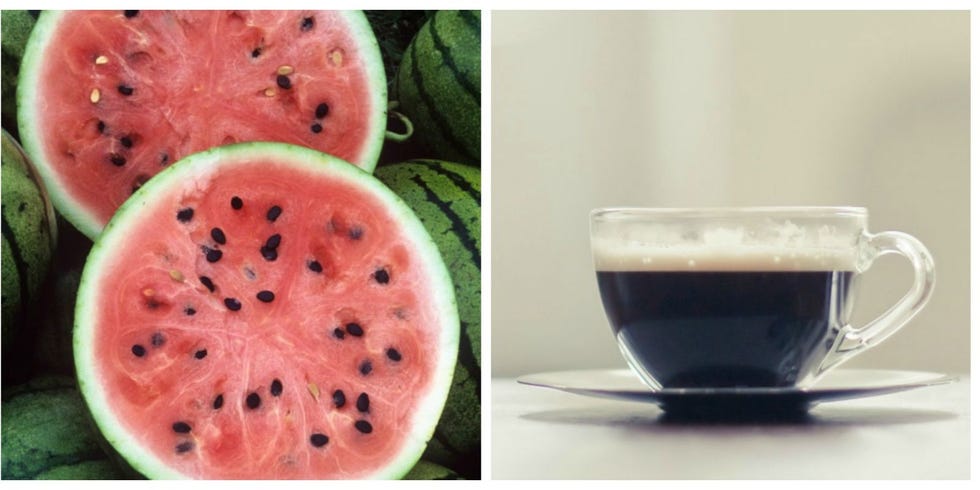 When a headache strikes, you may run through your usual routine: Turn out the lights, lie down and pop a pain pill. But did you know that certain foods may ease, and even prevent, headaches? Add these soothing foods to your shopping list and find out for yourself.
7 TELLTALE SIGNS TO EASILY SPOT A LIAR
NATIONAL CHOCOLATE PUDDING DAY
JUST IN TIME FOR THE 4TH OF JULY ON HOW TO MAKE PATRIOTIC POPCORN