Thursday, October 6, 2022
Noodles come in many varieties, and National Noodle Day, which is observed each year on October 6, recognizes them all. Get drunk in love with the Shrimp Drunken Noodles recipe listed below.
Noodles are made by rolling unleavened dough out and cutting into a variety of shapes. While long, flat noodles may seem to be the most common, they come in a variety of forms, names, and textures. Each kind of noodle will pair differently with different kinds of sauces and meals.

Five Food Finds about Noodles:
• Australians consume more than 18 million kilograms of noodles every year – that's almost one kilogram per person!
• In Japan, it is considered good form to loudly slurp your noodles as a way of telling your host that you are enjoying the meal.
• Noodles symbolise longevity in China.
• Noodles have been created from flour and water since 1000BC and today they are more popular than ever.
• Noodles are low in fat and have a very low sodium content.
---
Shrimp Drunken Noodles
..........................................
LEVEL:  EASY
..........................................
INGREDIENTS

1 tbsp. vegetable oil
2 cloves garlic, minced
1 tbsp. freshly grated ginger
1/4 c. Sliced green onions
2 bell peppers, thinly sliced
  into strips
1 c. sliced mushrooms
  (such as cremini)
1 lb. medium peeled and deveined
  shrimp (thawed if frozen)
12 oz. cooked rice or udon noodles
3/4 c. low-sodium soy sauce
2 tbsp. brown sugar
1 tbsp. Sriracha or chili sauce
1 tbsp. lime zest
1/3 c. fresh basil leaves
Lime wedges, for serving

DIRECTIONS
1. In a large skillet over medium
    heat, heat oil. Add garlic and ginger and stir
    until fragrant, 1 minute, then add green onions.
    Cook until softened, 2 minutes.

2. Add peppers and mushrooms and cook
    until tender, 5 minutes, then add shrimp and cook
    until pink, 2 to 3 minutes. Add noodles and toss
    until completely combined.

3. Make sauce: Whisk together soy sauce,
    brown sugar, Sriracha, and lime zest. Pour over
    noodles and shrimp and toss until combined.

4. Fold in basil and serve with lime 
    wedges.
8 FOODS YOU DIDN'T KNOW COULD KILL YOU
STILL HUNGRY? FOODS THAT MAKE YOU WANT MORE — HERE'S WHAT TO EAT INSTEAD
7 TELLTALE SIGNS TO EASILY SPOT A LIAR
8 FOODS THAT CAN HELP SOOTHE A HEADACHE
Reach for one of these healthy ingredients the next time your head is pounding.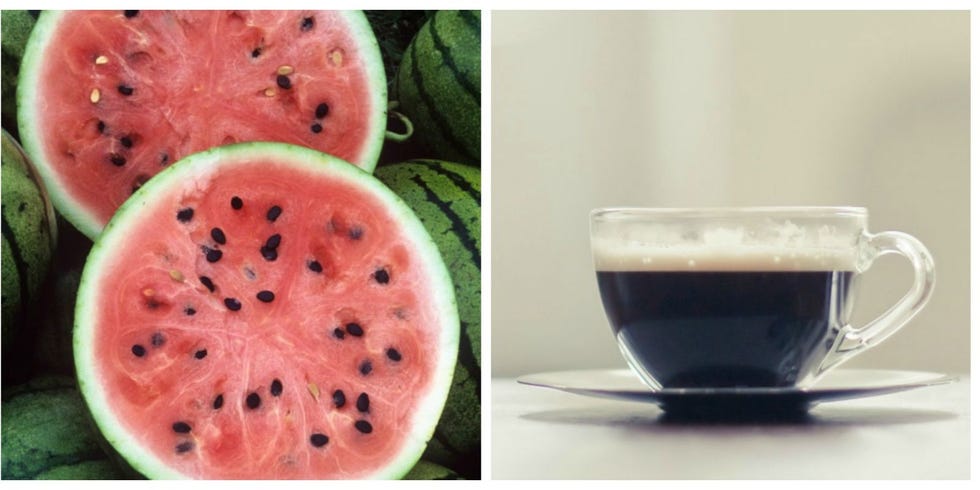 When a headache strikes, you may run through your usual routine: Turn out the lights, lie down and pop a pain pill. But did you know that certain foods may ease, and even prevent, headaches? Add these soothing foods to your shopping list and find out for yourself.
SUFFERING FROM ECZEMA? HERE'S THE RIGHT WAY TO WEAR MAKEUP
STUBBORN CARPET STAINS AND HOW TO REMOVE THEM! (YES, EVEN CAT PEE)
NUTRITIONISTS SELECT THE TOP 15 HEALTHY FAST FOOD RESTAURANTS