Solid chocolate, when combined with either powdered, liquid or condensed milk, is known as milk chocolate.  The most popular of all candy bars sold contain milk chocolate.  Milk chocolate is also a popular ingredient in baking, specialty coffee drinks and hot chocolate.
From the mid-17th century, milk was sometimes added to chocolate beverages, but in 1875 Daniel Peter invented milk chocolate by mixing a powdered milk developed by Henri Nestlé with the liquor.  

Five Facts about Chocolate:
• More than 50 percent of adults in the US prefer chocolate to any other flavor.
• Americans eat 2.8 billion pounds of candy annually. About half of it is chocolate.
• The word chocolate comes from "Xocolatl," the Aztec word that means "bitter water."
• Eating chocolate can help prevent tooth decay and works as an anti-bacterial agent.
• The Ivory Coast produces more cocoa than any country in the world which makes for 37 percent of it.
HOW TO OBSERVE
Enjoy your favorite milk chocolate.  Create a special treat with the recipe below.
Post on social media using #MilkChocolateDay and encourage others to join in.
HISTORY
Our research has found that National Milk Chocolate Day was started by the National Confectioners Association.
How to Make a Chocolate Bar Cake!
Prep           Cook             Ready In
25 m               37 m                 1 h  10 m
INGREDIENTS
 3 eggs, room temperature
1/3 cup white sugar
2 T. canola oil
2/3 cup flour
1 tsp baking powder
12 oz. bag of chocolate chips
Directions
1. Beat together eggs and sugar until pale yellow and thick, about 5-7 minutes. The batter should leave ribbons in it when the beaters are removed.

2. Mix in oil.

3. Sift together flour and baking powder into egg mixture, and gently fold the mixture together.

4. Pour into greased baking pan, bake at 350 F for 20-25 minutes
(Optional: If you have leftover batter, make little sponge cake cupcakes! Bake in a muffin tin fitted with cupcake liners for 9-12 minutes at 350 F)

5. Let cake cool completely, and very gently remove from pan and place onto cooling rack

6. Trim edges and in-between "squares" of chocolate on top to accommodate space for the chocolate

7. Melt chocolate chips over a double boiler. Brush a generous layer of chocolate into cleaned pan, and gently lay in cake.

8. Pour remaining chocolate over top of cake. This layer does not need to be flush with the top of the pan, it only needs to completely cover the cake

9. Place in fridge to set for 20 minutes, and gently remove from pan. Enjoy!
8 FOODS THAT CAN HELP SOOTHE A HEADACHE
Reach for one of these healthy ingredients the next time your head is pounding.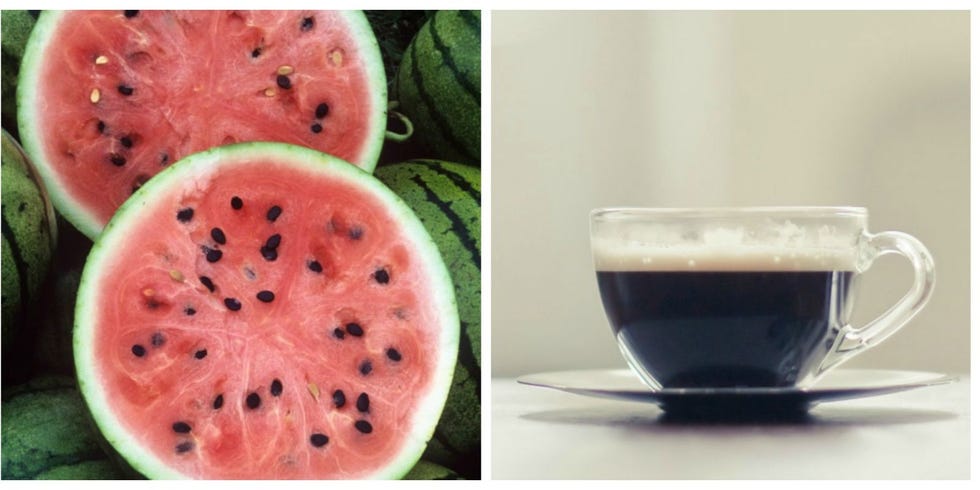 When a headache strikes, you may run through your usual routine: Turn out the lights, lie down and pop a pain pill. But did you know that certain foods may ease, and even prevent, headaches? Add these soothing foods to your shopping list and find out for yourself.