Thursday, June 30, 2022
June 30th is National Mai Tai Day and I can't think of a better reason for a drink! According to legend, Victor Bergeron, aka "Trader Vic", tested this drink on two friends from Tahiti in 1944. When they tasted it, one of them said "Mai Tai-Roa Aé", which means "'Out of this world, the best!" in Tahitian. Thus the name was born.

Now over the years, there has been some controversy over whether Vic or  Ernest Raymond Beaumont-Gantt (Don the Beachcomber) was really responsible for creating the first drink called the Mai Tai. I tend to side with Simon Difford's thoughts in Difford's Guide: Vic's is the one that people order today, that's what counts.

Five Food Finds about Mai Tai:
• The Zombie was the Cosmopolitan of its day. The Zombie was the drink that put tiki on the map.
• In 1959 the Mai Tai knocked the Zombie off its pedestal.
• That's the year Hawaii became a state.
• Hawaii became a tourist mecca almost overnight.
• All the tourists went to luaus and sere served a fruity drink called the Mai Tai.
HOW TO OBSERVE
Try this original Mai Tai recipe listed below and share it with your friends.
HISTORY
Within our research, we were unable to identify the creator of National Mai Tai Day.
TRADER VIC'S MAI TAI – ORIGINAL
Trader Vic's Mai Tai, The Original Formula – 1944
Cuisine:            
American
Prep time:         
Total time:         
Ingredients
• 2 ounces of 17-year old J. Wray & Nephew Rum over shaved ice.
• Add juice from one fresh lime.
• 1/2 ounce Holland DeKuyper Orange Curacao.
• 1/4 ounce Trader Vic's Rock Candy Syrup.
• 1/2 ounce French Garier Orgeat Syrup
Instructions
1. Shake vigorously with ice.
2. Strain into an ice-filled double-old fashioned glass.
3. Add a sprig of fresh mint
NUTRITIONISTS SELECT THE TOP 15 HEALTHY FAST FOOD RESTAURANTS
8 FOODS THAT CAN HELP SOOTHE A HEADACHE
Reach for one of these healthy ingredients the next time your head is pounding.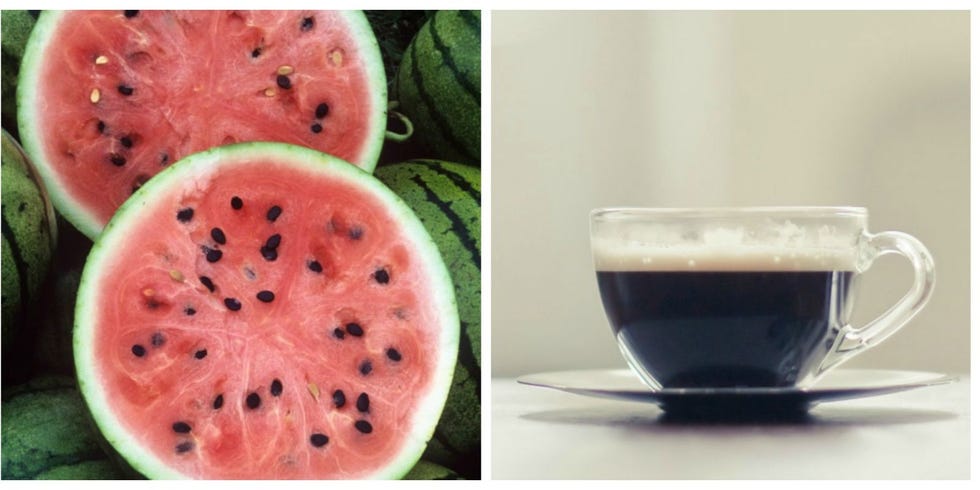 When a headache strikes, you may run through your usual routine: Turn out the lights, lie down and pop a pain pill. But did you know that certain foods may ease, and even prevent, headaches? Add these soothing foods to your shopping list and find out for yourself.
7 TELLTALE SIGNS TO EASILY SPOT A LIAR
NATIONAL ALMOND BUTTERCRUNCH DAY
JUST IN TIME FOR THE 4TH OF JULY ON HOW TO MAKE PATRIOTIC POPCORN