Sunday, September 4, 2022
National Macadamia Nut Day is observed annually on September 4th. Macadamia nuts, with their rich, buttery taste, are known by many to be one of the most delectable of all nuts. Think of the creamy rich taste of a macadamia nut, plus consider its crunch with the Dried Cherry, Macadamia and White Chocolate Chip Cookies recipe listed below.
They originated in Australia and are named after physician and chemist, John Macadam, who encouraged the cultivation of the nuts in Australia. Macadamia nuts are delicious when eaten raw and also when used in baked goods, especially cookies! They are also known for their health benefits. Like many nuts, macadamias are a rich source of energy, high in dietary fiber, gluten-free, high in mono-unsaturated fat, an excellent source of minerals and contain many important B-complex vitamins.

Five Food Finds about Macadamia Nuts:
• Macadamia nuts are native to Australia. They are named for John Macadam, a Scottish born physician and chemist who promoted the nuts cultivation in Australia.
• The Macadamia Nut is one of Australia's few contributions to the world's food plants, and this rich, buttery nut is considered by many to be the most delicious of all nuts.
• The Macadamia was introduced into Hawaii around 1881 and used as an ornamental. The first commercial orchards of macadamias in Hawaii were not planted until 1921.
• Most of the world's macadamia nuts are grown on the island of Hawaii.
• Today Macadamias are cultivated in many areas, including Indonesia, Central America, South Africa, the West Indies, Mediterranean countries and California.
Dried Cherry, Macadamia and White Chocolate Chip Cookies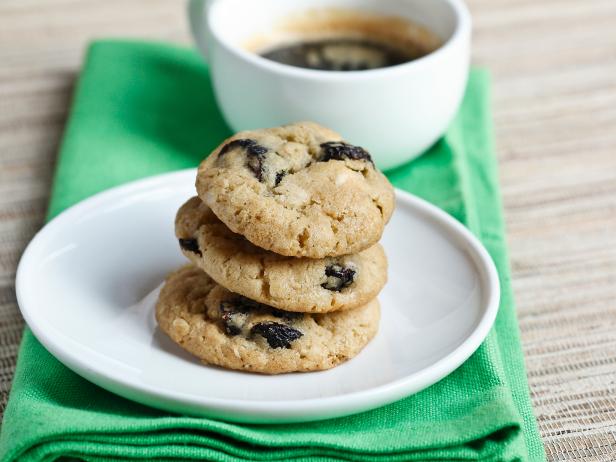 .......................................................................
Prep                     Cook                          Yield
15 min                 1 h 30 min            About 4 1/2 dozen cookies
.......................................................................
INGREDIENTS
• 1 1/4 cups old-fashioned oats
• 2 scant cups cake flour
• 1 3/4 cups all-purpose flour
• 1 1/2 teaspoons baking soda
• 1 1/4 teaspoons baking powder
• 1 1/2 teaspoons kosher salt
• 2 1/2 sticks (10 ounces) unsalted butter, softened
• 1 1/2 cups packed light brown sugar
• 1 cup granulated sugar
• 2 large eggs
• 2 teaspoons pure vanilla extract
• 1 1/2 cups dried cherries (8 ounces), chopped
• 1 cup unsalted macadamia nuts, chopped
• 1 cup white chocolate chips
DIRECTIONS
1. Pulse the oats in a food processor until some of it is fine and some of it is still very coarse. Dump the oats into a medium bowl and whisk in the flours, baking soda, baking powder and salt. In a large bowl, beat the butter and the sugars with a mixer at medium speed until very light, about 5 minutes. Beat in the eggs, one at a time, until well blended. Beat in the vanilla.

2. At low speed, add the flour mixture and mix until just combined. Using a rubber spatula or a wooden spoon, fold in the cherries, nuts and white chocolate chips. Cover the bowl with plastic wrap and chill for at least 24 hours and up to 48 hours.

3. Position the racks in the upper and lower thirds of the oven and preheat the oven to 350 degrees F. Line baking sheets with parchment paper or silicone mats.

4. Roll about 2 teaspoons of dough into balls and place them on the lined baking sheets, leaving about 1 inch of space between them.

5. Bake until the cookies are golden brown around the edges and the centers are pale golden and still soft, about 9 minutes. Let cool on wire racks for about 10 minutes, then transfer the cookies with a spatula to the racks to cool completely (or for as long as you can wait!).
Cook's Note
To make sure the cookies bake evenly, switch the position of the baking sheets (meaning move the cookies on the upper rack to the lower rack and vice versa) and rotate the sheets from front to back halfway through the baking time.
8 FOODS THAT CAN HELP SOOTHE A HEADACHE
Reach for one of these healthy ingredients the next time your head is pounding.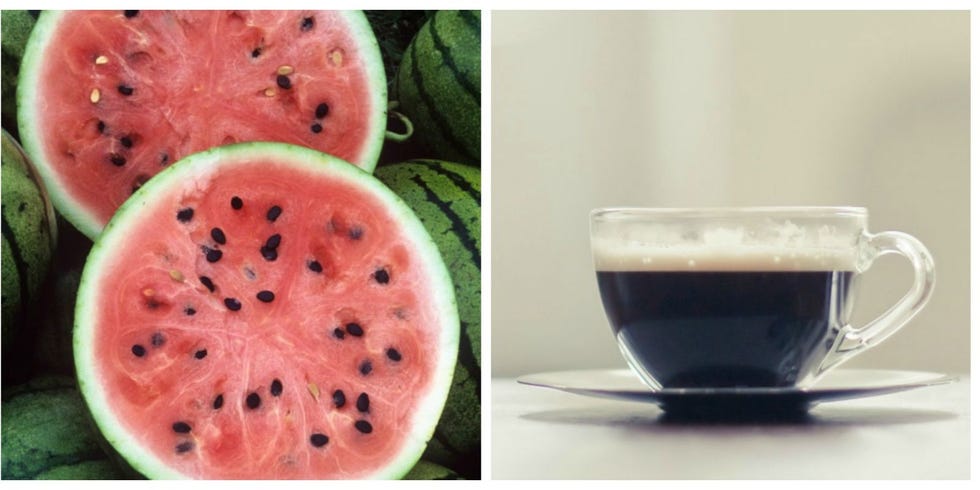 When a headache strikes, you may run through your usual routine: Turn out the lights, lie down and pop a pain pill. But did you know that certain foods may ease, and even prevent, headaches? Add these soothing foods to your shopping list and find out for yourself.