The simplest way to enjoy Lobster is boiled then dipped in melted butter.  A couple of favorite lobster recipes include Lobster Newberg and Lobster Thermidor.  It is also the main ingredient in soup, bisque, lobster rolls and salads.
Large lobsters are estimated to be 50 years old.

• In Colonial times, servants and slaves were the only people allowed to eat lobsters regularly.
 
• Lobsters aren't all red. They can be many different colors, including bright blue, white and brilliant gold tones.
 
• Lobsters can be right-handed, left-handed, or ambidextrous.
 
• Many lobster species can live to be over 100 years old.
 
• Most lobsters travel over 100 miles a year and have migratory patterns.
HOW TO OBSERVE
Celebrate by enjoying a delicious lobster meal at your favorite seafood restaurant or by cooking a lobster dish at home. Use #NationalLobsterDay on social media.
Try the following "tried and true" recipe for you to enjoy.
Lobster Bisque
According to the Guinness World Records, the largest lobster ever caught was in Nova Scotia, Canada, weighing 44.4 lbs.
HISTORY
Within our research, we were unable to identify the source of National Lobster Day.
Lobster Bisque
Prep:         5m
Cook:        15m
Ready In:  20 m
"Simple and quick seafood soup!"
Ingredients
• 1 cup chicken broth
• 2 medium slices onion
• 2 tablespoons butter
• 2 tablespoons all-purpose flour
• 2 cups milk
• 1/2 teaspoon salt
• 1 pound cooked and cubed lobster meat
• 1/2 teaspoon Worcestershire sauce
• 1 pinch ground cayenne pepper
Directions
1. In a small frying pan place 1/4 cup chicken broth and the onion. Cook over a low heat for 5 to 7 minutes.
2. In a medium size pot over medium heat melt the butter. Slowly whisk in flour. Whisk until a creamy mixture is created.
3. Gradually pour in broth, whisking constantly. Whisk in milk, salt, onion, lobster meat, Worcestershire sauce and cayenne pepper. Heat until soup is almost boiling. Do not boil the soup as the milk will curdle when boiled.
8 FOODS THAT CAN HELP SOOTHE A HEADACHE
Reach for one of these healthy ingredients the next time your head is pounding.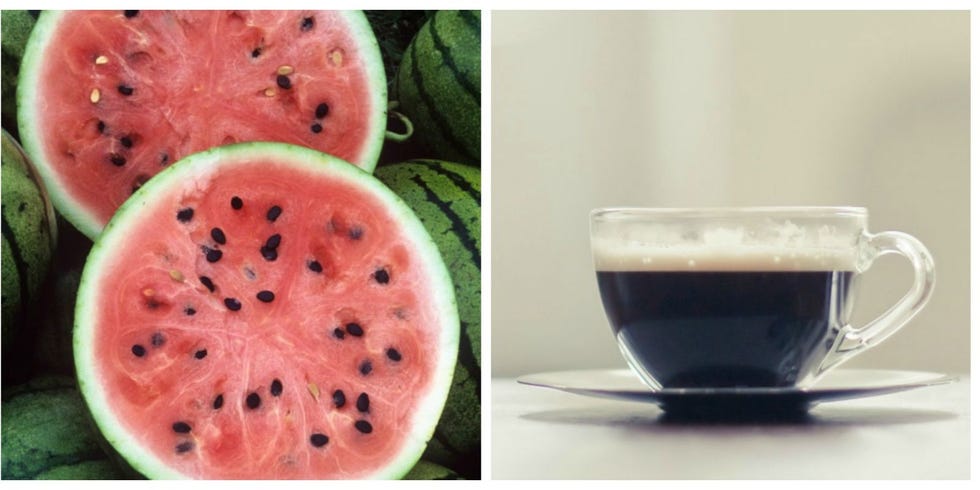 When a headache strikes, you may run through your usual routine: Turn out the lights, lie down and pop a pain pill. But did you know that certain foods may ease, and even prevent, headaches? Add these soothing foods to your shopping list and find out for yourself.