The original ice cream sandwich sold for a penny in 1900 from a pushcart in the Bowery neighborhood of New York.  The vendor, who was never identified in the article printed in papers across the nation, sandwiched the ice cream between milk biscuits. Soon, push carts popped up around the city and country during the summer months selling the portable treats.
The modern version of the ice cream sandwich was invented by Jerry Newberg in 1945 when he was selling ice cream at Forbes Field.   There are pictures from the early 1900s, "On the beach, Atlantic City", that show Ice Cream Sandwiches were popular and sold for 1 cent each.
There are alternatives to the classic ice cream sandwich using chocolate cookies, oatmeal cookies or a rice crispy wafer in place of the original chocolate one.
Ice cream sandwiches are known around the world by a variety of names including the Monaco Bar, Giant Sandwich, Maxibon, Cream Between, Vanilla Slice and many more.

Five Food Finds about Ice Cream Sandwiches:
The 30-44 age group buys the most.

The average number of ice cream sandwiches eaten per second nationally is 48

The ice cream sandwich ranks as the second best-selling ice cream novelty in America.

If all the ice cream sandwiches made last year were placed end to end, they would circle Earth 3 1/2 times.

The eastern seaboard consumes almost 50 percent of all ice cream sandwiches.
HOW TO OBSERVE
Enjoy an ice cream sandwich today! Post on social media using #IceCreamSandwichDay.
HISTORY
Within our research, we were unable to find the creator and origin of National Ice Cream Sandwich Day.
---
Fruity Pebble Marshmallow Ice Cream Sandwiches
INGREDIENTS
• 1 1/2 quarts ice cream, softened
• 3 tablespoons butter
• 4 cups miniature marshmallows
• 6 cups of cereal
DIRECTIONS
1. In a large bowl mix ice cream to soften and place onto a plastic wrap lined casserole dish or baking sheet in an even flat layer. You want the ice cream to be about an inch thick. Cover the dish and place ice cream in the freezer overnight to set.

2. In a large pot, melt butter over low heat. Add marshmallows and stir until completely melted. Remove from heat and add cereal. Mix until all of the cereal is coated.

3. Pour cereal mixture into a 13 x 9 x 2-inch pan that's been sprayed with non-stick cooking spray. Let cool.

4. To assemble sandwiches: Using a square cookie cutter, cut two squares out of the cereal. Next, take the ice cream out of the freezer and cut square out of the ice cream. Sandwich between two marshmallow cereal squares. Serve immediately.
NATIONAL RASPBERRY CREAM PIE DAY
Monday, August 1, 2022
National Raspberry Cream Pie Day is observed annually on August 1st.  This day is in theme with other raspberry holidays in this same time period.  Raspberries are most plentiful this time of year.  Our recipe for raspberry cream pie is incredibly delicious with it's buttery graham cracker crust, creamy cream cheese center and luscious raspberry topping. You won't be able to stop at one piece!
STILL HUNGRY? FOODS THAT MAKE YOU WANT MORE — HERE'S WHAT TO EAT INSTEAD
NATIONAL CHOCOLATE ICE CREAM DAY
BEACH TRIP HACKS EVERY PARENT REALLY NEEDS THAT ARE PURE GENIUS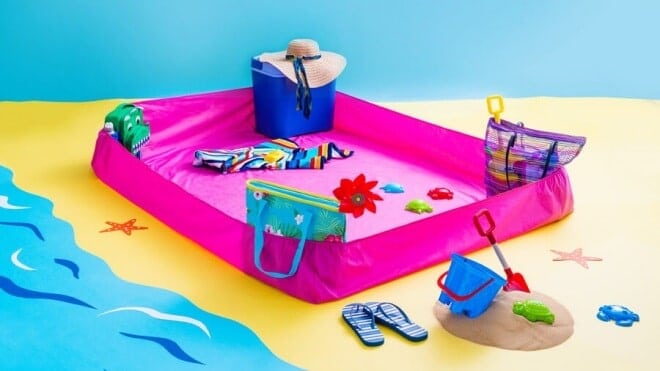 A family beach trip with kids sounds like the perfect summer outing ... in theory. The reality involves packing tons of gear and snacks, struggling to slather squirmy kids in sunscreen, and lots of sand, of course -- getting everywhere from your sandwich to your sandals. There has to be an easier way, right? Turns out, there is!
7 TELLTALE SIGNS TO EASILY SPOT A LIAR
8 FOODS THAT CAN HELP SOOTHE A HEADACHE
Reach for one of these healthy ingredients the next time your head is pounding.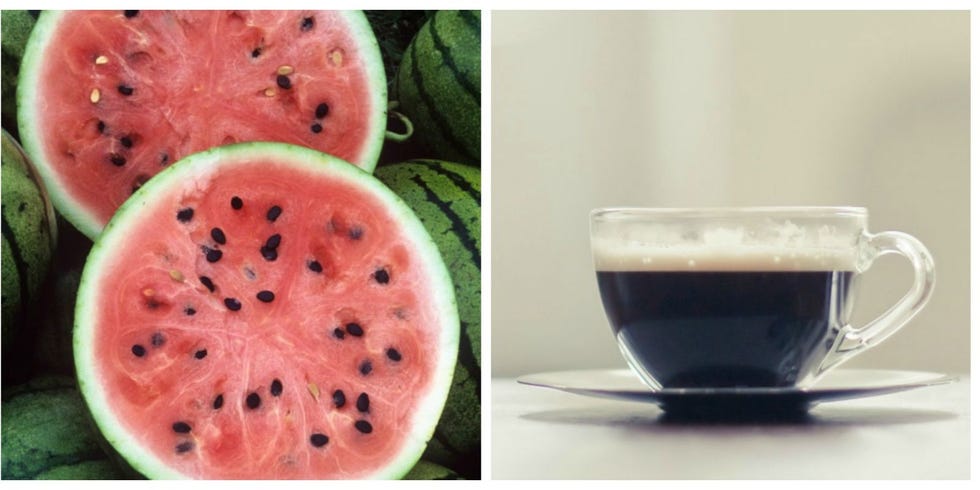 When a headache strikes, you may run through your usual routine: Turn out the lights, lie down and pop a pain pill. But did you know that certain foods may ease, and even prevent, headaches? Add these soothing foods to your shopping list and find out for yourself.
NUTRITIONISTS SELECT THE TOP 15 HEALTHY FAST FOOD RESTAURANTS