The hoagie is also known as the sub, hero, grinder, Italian, torpedo or baguette among others.  It is a sandwich on a long Italian roll or French bread, filled with a variety of meats, cheese, vegetables, seasonings and sauces.  Let the fun begin as you create your own combination of fillings and have your hoagie either hot or cold.
In 1953, the Italians working at the World War I-era shipyard in Philadelphia, known as Hog Island, introduced the sandwich by putting various meats, cheeses, and lettuce between two slices of bread. It was referred to as the "Hog Island" sandwich which later was shortened to the "hoagie".

A different explanation is offered by the Philadelphia Almanac and Citizen's Manual. They believe that the sandwich was created by early 20th-century street vendors called "hokey-pokey-men".
Yet another theory is that the word "hoagie" arose in the late 19th to early 20th century among the Italian community in South Philadelphia when "on the hoke" was used as slang to describe a destitute person.  Deli owners gave away scraps of meat and cheese on an Italian roll known as a "hokie".  However, the Italian immigrants pronounced it "hoagie".
Former Philadelphia mayor (and later Pennsylvania governor) Ed Rendell declared the hoagie the "Official Sandwich of Philadelphia" in 1992.
HOW TO OBSERVE
Have a hoagie with all your favorite fixings and use #NationalHoagieDay to post on social media.
HISTORY
Within our research, we were unable to find the creator of National Hoagie Day.
Classic Italian hoagie recipe
Yields 2
Ingredients:
 • 2 (12-inch) Italian-style rolls
• 1/4 pound thinly sliced boiled ham
• 1/4 pound thinly sliced capicola
• 1/4 pound thinly sliced provolone cheese
• 1/4 pound thinly sliced Genoa salami
• 2 cups shredded iceberg lettuce
• 1 thinly sliced large tomato
• 1 thinly sliced white onion
• 2 tablespoons olive oil (or canola oil), divided
• 4 teaspoons red wine vinegar, divided
• Salt, pepper, Italian oregano
• Hot and/or sweet peppers, if desired
Directions:
 • Slice the rolls horizontally, being careful to not slice all the way through.
• Open up the rolls, and layer on the ham, capicola, provolone cheese and Genoa salami (about 4 slices each).
• Top with lettuce, tomato slices, onion, 1 tablespoon of oil, 2 teaspoons of vinegar, salt, pepper, oregano and peppers, if desired. Slice and serve.
8 FOODS THAT CAN HELP SOOTHE A HEADACHE
Reach for one of these healthy ingredients the next time your head is pounding.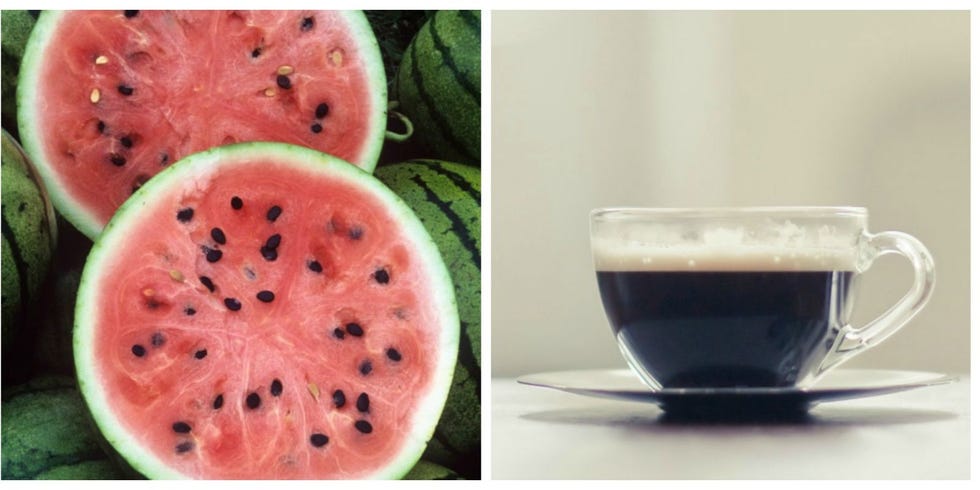 When a headache strikes, you may run through your usual routine: Turn out the lights, lie down and pop a pain pill. But did you know that certain foods may ease, and even prevent, headaches? Add these soothing foods to your shopping list and find out for yourself.