Scottish immigrants brought their tradition of deep-frying chicken in fat to the southern United States.  After its introduction to the American South, fried chicken soon became a staple. Over time, seasonings and spices were added to enrich the flavor of the chicken.
Fried chicken is a dish that consists of chicken pieces which have been floured or battered then pan-fried, deep-fried or pressure-fried. The breading adds a crisp coating to the exterior of the chicken.
Traditionally the chicken is fried in lard.  However, corn oil, peanut oil, canola oil or vegetable oil are also frequently used.

Five Food Finds about Chicken:
• The greatest height a chicken egg has been dropped from without cracking is 700ft.
• This bird was probably first domesticated for the purpose of cockfights, not as food.
• Chickens aren't completely flightless—they can get airborne enough to make it over a fence or into a tree.
• These birds are omnivores. They'll eat seeds and insects but also larger prey like small mice and lizards.
• With 25 billion chickens in the world, there are more of them than any other bird species.
HOW TO OBSERVE
To celebrate, try this fried chicken recipe below!
Invite some friends over, make some fried chicken and share photos on social media using #NationalFriedChickenDay.
HISTORY
Within our research, we were unable to find the origin of National Fried Chicken Day.
---
SOUTHERN FRIED CHICKEN RECIPE

 
TOTAL TIME: Prep: 10 min. Cook: 35 min.
MAKES: 4-6 servings
 
This recipe was a happy accident, reveals Patricia Gowen of Amherst, Virginia. "I discovered at the last minute that I didn't have enough all-purpose flour for coating the chicken, so I used pancake mix instead," she smiles. "It did taste different—but everyone at our house liked it."
Ingredients
• 1 cup pancake mix
• 2 to 3 teaspoons salt
• 1/4 teaspoon pepper
• 1/4 teaspoon paprika
• 1 broiler/fryer chicken (3 to 4 pounds), cut up
• Oil for frying
Directions
1. In a large resealable plastic bag, combine the pancake mix, salt, pepper and paprika. Add chicken, a few pieces at a time; shake to coat.
2. Heat 2 in. of oil in an electric skillet or deep-fat fryer to 375°. Fry chicken, a few pieces at a time for 6 minutes on each side or until golden brown and juices run clear. Yield: 4-6 servings.
NUTRITIONISTS SELECT THE TOP 15 HEALTHY FAST FOOD RESTAURANTS
8 FOODS THAT CAN HELP SOOTHE A HEADACHE
Reach for one of these healthy ingredients the next time your head is pounding.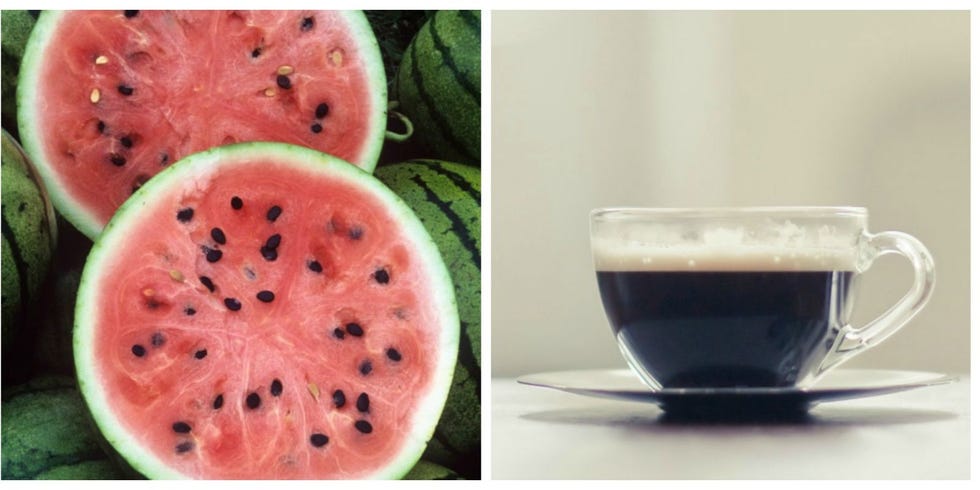 When a headache strikes, you may run through your usual routine: Turn out the lights, lie down and pop a pain pill. But did you know that certain foods may ease, and even prevent, headaches? Add these soothing foods to your shopping list and find out for yourself.
7 TELLTALE SIGNS TO EASILY SPOT A LIAR
BEACH TRIP HACKS EVERY PARENT REALLY NEEDS THAT ARE PURE GENIUS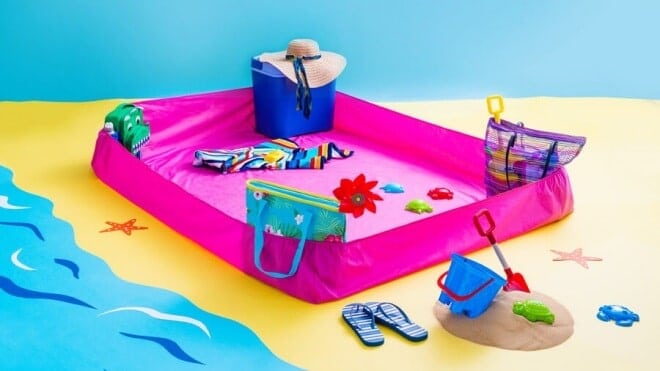 A family beach trip with kids sounds like the perfect summer outing ... in theory. The reality involves packing tons of gear and snacks, struggling to slather squirmy kids in sunscreen, and lots of sand, of course -- getting everywhere from your sandwich to your sandals. There has to be an easier way, right? Turns out, there is!
STILL HUNGRY? FOODS THAT MAKE YOU WANT MORE — HERE'S WHAT TO EAT INSTEAD
NATIONAL APPLE TURNOVER DAY