Devil's Food cake is a heavenly chocolate cake. It differs from a regular chocolate cake by its darker color and tends to be more moist and airy. Devil's Food cake recipes use hot or boiling water as the primary liquid. Cocoa is typically utilized in the batter, as opposed to chocolate, and coffee can be added for a distinctive flavor. A delicious chocolate frosting usually accompanies the cake.
Recipes for Devil's Food cakes often appeared alongside recipes for Angel Food cakes. One of the earliest recipes appeared in the August 10, 1898, edition of the Hagerstown Exponent of Hagerstown, Indiana.
HOW TO OBSERVE
Mix up this irresistible Devil's Food Cake I recipe below.
Use #DevilsFoodCakeDay to post on social media.
HISTORY
Our research was unable to locate the creator of  National Devil's Food Cake Day.
Devil's Food Cake I
"This is an old-fashioned, but easy-to-make devil's food cake recipe. Pound cake like texture and sinfully chocolately. This is from an old Philadelphia Bakery. Great when frosted with Chocolate Fudge Buttercream Frosting."
Ingredients
• 1/2 cup butter
• 3 (1 ounce) squares unsweetened chocolate
• 2 cups white sugar
• 2 eggs
• 1 cup water
• 2 1/4 cups all-purpose flour
• 1 1/2 teaspoons baking soda
• 1/4 teaspoon salt
• 1/4 cup milk
• 1 teaspoon distilled white vinegar
Directions
1. Preheat oven to 350 degrees F (175 degrees C). Lightly grease and flour one 9x13 inch pan or two 9 inch round pans.
2. In a small pan melt the butter or margarine with the unsweetened chocolate. Set aside to cool slightly.
3. Cream together the sugar and the eggs until light in color. Add the chocolate mixture to the eggs and temper mixture by beating well (so you don't end up with scrambled eggs!) Add 1 cup boiled water (still warm) and blend well. Mixture will be very liquid.
4. Mix together the flour, baking soda, and salt. Add this mixture to the chocolate mixture and blend well.
5. Mix together the vinegar and the milk and stir into the chocolate batter. Pour into prepared pan(s).
6. Bake at 350 degrees F (175 degrees C) for 30 minutes or until a toothpick inserted in the center comes out clean. Cake divides well for filling with mousse, or ganache, or black forest fillings. The best clue to this cake being nearly done is that you will start to smell the aroma of chocolate filling your house!
8 FOODS THAT CAN HELP SOOTHE A HEADACHE
Reach for one of these healthy ingredients the next time your head is pounding.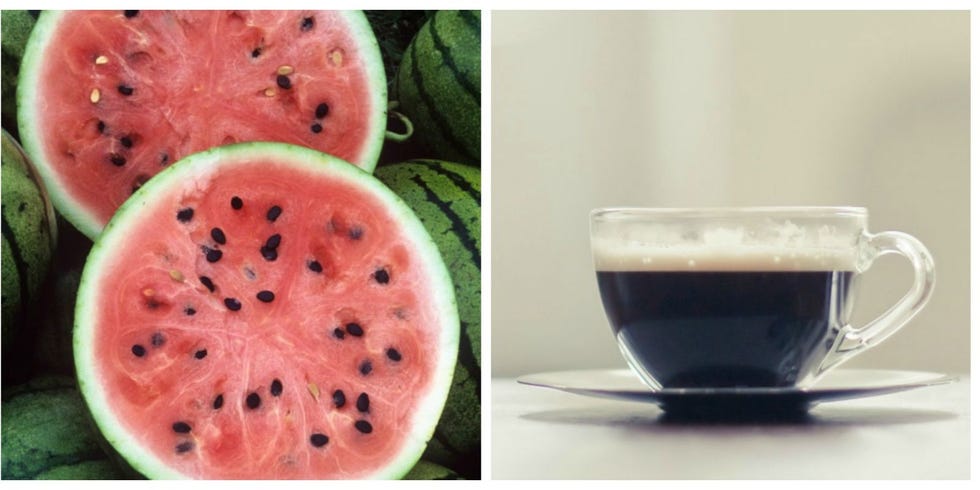 When a headache strikes, you may run through your usual routine: Turn out the lights, lie down and pop a pain pill. But did you know that certain foods may ease, and even prevent, headaches? Add these soothing foods to your shopping list and find out for yourself.