Tuesday, November 2, 2021
A favorite hors-d'oeuvres or side dish for parties, holidays, family reunions and potluck dinners, deviled eggs are the star of the show on National Deviled Egg Day which is observed each year on November 2. You won't be disappointed when you try the Old Fashioned Deviled Egg recipe listed below.
Deviled eggs are such a well-loved food that for which specially designed carrying dishes and plates have been made. The deli section of the grocery store prepares packaged deviled eggs, and they can be found in some convenience stores, too.

Five Food Finds about Eggs:
• The deviled egg originated in ancient Rome.
• Sonya Thomas holds the record for eating 65 Hard Boiled Eggs in 6 minutes 40 seconds.
• The term "deviled" dates back to the 19th century, referring to the use of particularly hot or piquant spices in cooking.
• Eggs contain all the essential protein, minerals and vitamins, except Vitamin C.
• Egg yolks are one of few foods that naturally contain Vitamin D.
Old Fashioned Deviled Egg recipe
....................................................
YIELD:  Makes 4 servings
....................................................
INGREDIENTS

6 large eggs
2 tablespoons mayonnaise 
1 1/2 tablespoons sweet pickle relish 
1 teaspoon prepared mustard 
1/8 teaspoon salt 
Dash of pepper 
Garnish: paprika 

DIRECTIONS

1. Place eggs in a single layer in a saucepan; add water to depth of 3 inches. Bring to a boil; cover, remove from heat, and let stand 15 minutes.

2. Drain immediately and fill the saucepan with cold water and ice. Tap each egg firmly on the counter until cracks form all over the shell. Peel under cold running water.

3. Slice eggs in half lengthwise, and carefully remove yolks. Mash yolks with mayonnaise. Add relish, mustard, salt, and pepper; stir well. Spoon yolk mixture into egg whites. Garnish, if desired.

8 FOODS YOU DIDN'T KNOW COULD KILL YOU
STILL HUNGRY? FOODS THAT MAKE YOU WANT MORE — HERE'S WHAT TO EAT INSTEAD
7 TELLTALE SIGNS TO EASILY SPOT A LIAR
8 FOODS THAT CAN HELP SOOTHE A HEADACHE
Reach for one of these healthy ingredients the next time your head is pounding.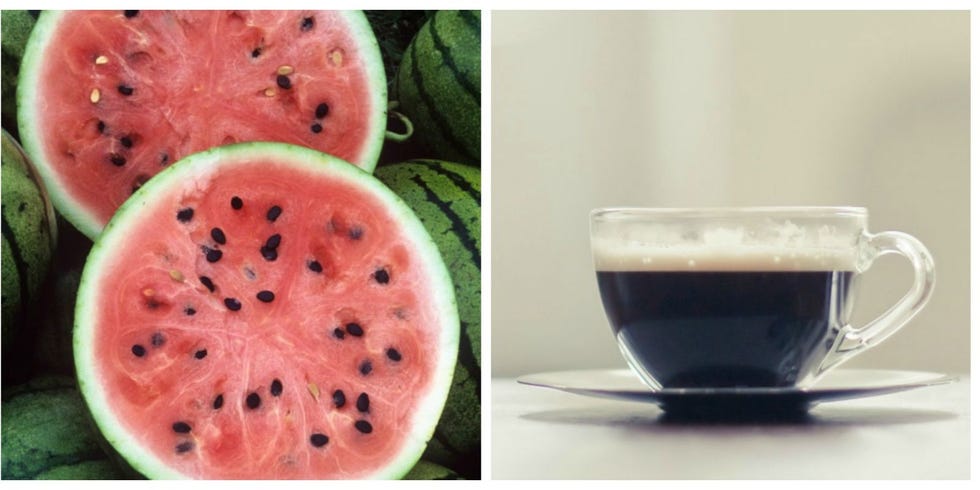 When a headache strikes, you may run through your usual routine: Turn out the lights, lie down and pop a pain pill. But did you know that certain foods may ease, and even prevent, headaches? Add these soothing foods to your shopping list and find out for yourself.
SUFFERING FROM ECZEMA? HERE'S THE RIGHT WAY TO WEAR MAKEUP
Monday, November 1, 2021
If the air is resplendent with the aroma of garlic and tomato sauce on November 1, it might just be that it's National Calzone Day. Taste this real calzone, because there is no tomato sauce INSIDE of it! We eat it at least once a week. Have a bowl of tomato or spaghetti sauce on the table for people to top their calzone with, if desired. Here's the Real Italian Calzones recipe listed below.
STUBBORN CARPET STAINS AND HOW TO REMOVE THEM! (YES, EVEN CAT PEE)
NUTRITIONISTS SELECT THE TOP 15 HEALTHY FAST FOOD RESTAURANTS