Daiquiri is a family of cocktails whose main ingredients are rum, citrus juice (typically lime) and sugar.
Tasting of sunshine and beaches, it might be hard to believe the daiquiri was likely invented by men blasting away in the mines of a small community off the coast of Cuba.  Jennings Cox, an American engineer, supervised a mining operation located in a village named Daiquiri in 1898 during the Spanish-American War.  Every day after work Cox and his employees would gather at the Venus bar. Then one day Cox mixed up Bacardi, lime, sugar in a tall glass of ice. Naming the new beverage after the Daiquiri mines, the drink soon became a staple in Havana.  Eventually, shaved ice was used and sometimes lemons or both lemons and limes.
In 1909, Admiral Lucius W. Johnson, a U.S. Navy medical officer, tried Cox's drink and subsequently introduced it to the Army and Navy Club in Washington, D.C.  The popularity of the Daiquiri then increased over the next few decades.
The Daiquiri was one of the favorite drinks of writer Ernest Hemingway and President John F. Kennedy.
This drink is sometimes served frozen, combined and poured from a blender eliminating the need for manual pulverization.  Drinks such as the frozen Daiquiri are often commercially made in machines which produce a texture similar to a smoothie and come in a wide variety of flavors.  Another way to create a frozen Daiquiri is by using frozen limeade, which provides the required texture, sweetness and sourness all at one time.

Five Food Finds about Daiquiris:
• The Daiquiri cocktail, made of rum, lime juice and sugar, takes its name from the village and iron mines of Daiquiri near Santiago, Cuba, where the cocktail originated around 1900.
• It was named either by American engineers working there, or by the U.S. troops who arrived there in 1898.
• At least one source claims it did not appear until after World War I.
• Thirsty partygoers and responsible parents lookin' for a frosty, fruity thrill can find drive-thru strawberry daiquiri stands just about anywhere in New Orleans.
• Drive-thrus now limit customers to only one straw per visit, and they can no longer pack adult-strength strawberry daiquiris with kids' meals.
HOW TO OBSERVE
Enjoy National Daiquiri Day gathered with your friends and a glass of regular or frozen Daiquiri (Remember always to drink responsibly and never to drink and drive).  Post on social media using #NationalDaiquiriDay.
---
How to Make a Daiquiri In Every Flavor
---
8 FOODS THAT CAN HELP SOOTHE A HEADACHE
Reach for one of these healthy ingredients the next time your head is pounding.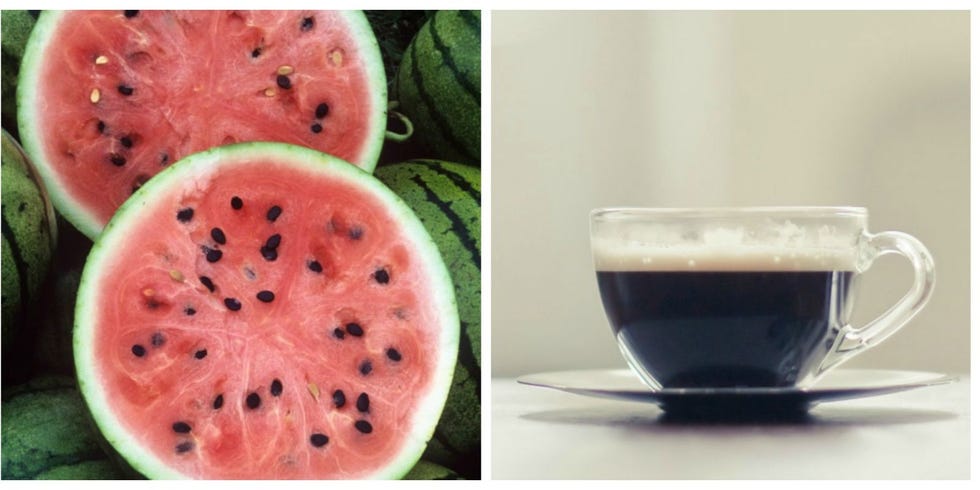 When a headache strikes, you may run through your usual routine: Turn out the lights, lie down and pop a pain pill. But did you know that certain foods may ease, and even prevent, headaches? Add these soothing foods to your shopping list and find out for yourself.