This day is dedicated to the delicious Coquilles Saint Jacques dish, a dish usually consisting of scallops combined with a mixture of butter, cream, mushrooms and cheese, baked in a scallop shell.
HOW TO OBSERVE
Enjoy this Delicious Coquilles St. Jacques recipe listed below.  Use #CoquillesSaintJacquesDay to post on social media.
HISTORY
Our research was unable to find the creator of Coquilles Saint Jacques Day.
Delicious Coquilles St. Jacques
Prep Time: 50 mins
Total Time: 52 mins
Servings: 4-6
 
ABOUT THIS RECIPE
"I love this dish. So creamy and delicious. I can't remember where I got this recipe from. It is the one I turn to all the time. I have the ceramic scallop shells for this dish. You can also add a dash of cayenne pepper to the sauce"
INGREDIENTS
BOUILLON
1 small onion ( sliced)
1 stalk celery ( sliced)
1 bay leaf
3 slices lemons
1 cup dry white wine
1 lb bay scallop ( washed and dried)
SAUCE
1/4 cup butter
1/4 cup shallots (finely chopped) or 1/4 cup onion ( finely chopped)
1/2 cup mixed mushrooms ( sliced)
1/4 cup flour
1 pinch pepper
1 cup light cream
1 cup gruyere cheese ( grated)
2 tablespoons dry white wine
1 tablespoon parsley ( chopped)
MASHED POTATOES
2 lbs white potatoes
1/4 cup butter
1/4 cup milk
1 egg yolk
salt and pepper
1/4 cup parmesan cheese ( grated)
DIRECTIONS
Prepare bouillon:.
Combine the ingredients for the bouillon with only 1/2 cup of wine in a medium saucepan. Bring to a boil and simmer 10 minutes. Add other 1/2 cup wine and scallops and simmer another 5 minutes. Drain and reserve liquid and scallops only.
Prepare sauce:.
Melt butter and saute onions and mushrooms until tender. Remove from heat and stir in flour and pepper, blend well. Put back on heat and gradually stir in cream, bring just to boiling stirring constantly. Reduce heat and simmer until thick 4-5 minutes. Add Gruyere and stir until melted. Remove from heat , stir in wine and 1/2 cup prepared bouillon and parsley. Add scallops and mix well. Divide into 6 scallop shell dishes.
Prepare potatoes:.
Peel potatoes and dice and cook. Mash potatoes with butter,milk,salt, pepper and yolk. Pipe potatoes around scallop shells on the edges only using pastry bag and star tip. Sprinkle with Parmesan cheese all over.
Place shells on baking sheet or cookie sheet. Broil 4 " from heat on low until golden brown and heated through. About 2-3 minutes. Depends how cool things became when assembling you can also put in 400F oven for a few minutes first then on broil.
8 FOODS THAT CAN HELP SOOTHE A HEADACHE
Reach for one of these healthy ingredients the next time your head is pounding.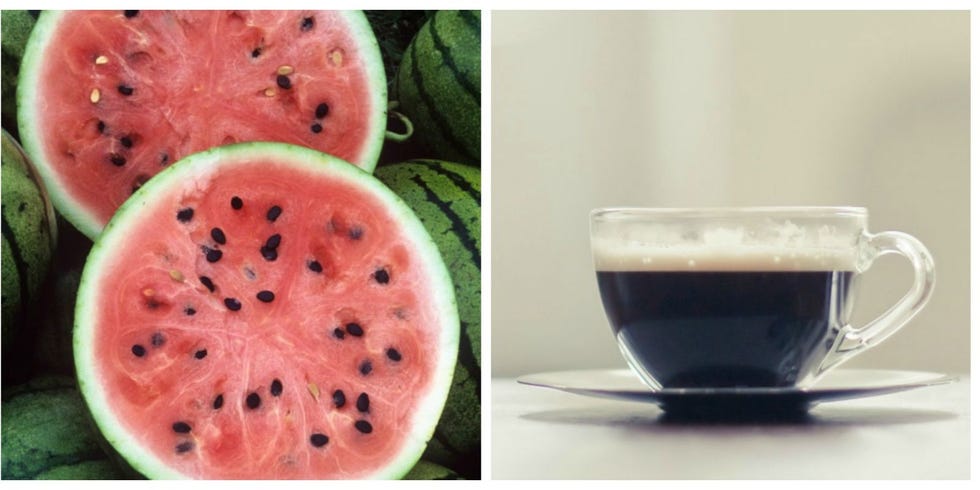 When a headache strikes, you may run through your usual routine: Turn out the lights, lie down and pop a pain pill. But did you know that certain foods may ease, and even prevent, headaches? Add these soothing foods to your shopping list and find out for yourself.