Tuesday, September 6, 2022
If you are a coffee lover and a lover of ice cream, then this is the food holiday you look forward to every year. National Coffee Ice Cream Day is observed annually on September 6th. This creamy and caffeinated ice cream treat is sure to satisfy your taste buds. There are those that are not a fan of cold coffee. However, when it is whipped with cream and sugar, it takes on a magical taste of its own, and in cake form it is to die for try the Coffee Ice Cream Fudge Cake recipe listed below.
Coffee ice cream has been around for many years. In 1869, coffee ice cream was used in a parfait and a recipe appeared in a 1919 cookbook for an Egg Coffee, consisting of cream, crushed ice and coffee syrup. According to Foodtimeline.org, coffee ice cream has been a standard flavor on the Howard Johnson's restaurant menu since at least the 1960′s, along with vanilla, chocolate, banana, macaroon, and coconut.

Five Food Finds about Coffee Ice Cream:
• Coffee is only grown near the equator, from the Tropic of Cancer to the Tropic of Capricorn, within a 1,000 mile limit.
• 1,200 different chemical components are in coffee. More than half of these components make up the distinguished flavor of coffee.
• There is between 80 and 140 milligrams of caffeine in a seven once cup of coffee.
• 400 billion cups of coffee are consumed worldwide, making it the most popular beverage.
• 91% of coffee consumed is taken at breakfast. And sometimes is breakfast.
Coffee Ice Cream Fudge Cake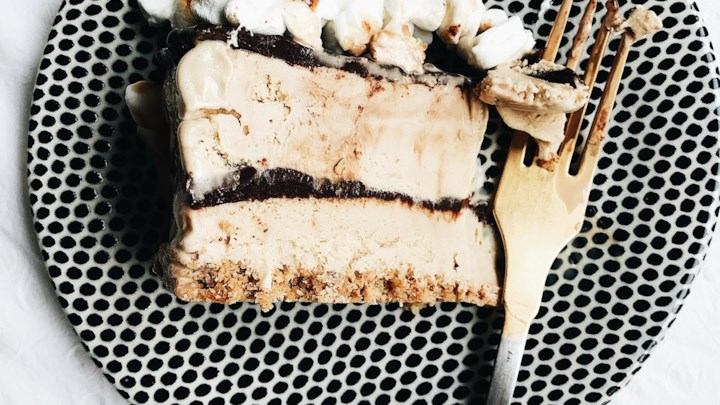 ..................................................................................
Prep           Ready In              Yield
30 min            9 h              10 Servings
..................................................................................
INGREDIENTS
• 1/2 cup light corn syrup
• 1 cup heavy cream
• 10 ounces semisweet chocolate, chopped
• 16 graham crackers, broken into 1/2-inch pieces
• 1 cup toasted almonds
• 3 tablespoons white sugar
• 1/2 cup melted butter
• 1 1/2 quarts coffee ice cream, softened
• 1 (7 ounce) jar marshmallow creme
• 2 cups miniature marshmallows
DIRECTIONS
1. To make fudge sauce, combine heavy cream and corn syrup in heavy saucepan. Bring to a boil, remove from heat, add chocolate and whisk until smooth. Refrigerate until cool, about 45 minutes.

2. To make ice cream cake, preheat oven to 350 degrees F (175 degrees C). Finely grind graham crackers and almonds in food processor or blender. Stir in sugar. Add butter and process until moist crumbs form. Press mixture into bottom and sides of 9 inch spring form pan. Bake until golden, about 12 minutes. Allow to cool, then spread 2 cups softened ice cream over crust. Spoon 3/4 cup fudge sauce over ice cream. Freeze until set, then repeat layering. Cover and freeze 8 hours or overnight. Refrigerate remaining fudge sauce.

3. The next day, preheat the oven broiler. Warm the remaining fudge sauce in the microwave or a small saucepan. Place the cake pan on a cookie sheet. Spread the marshmallow creme over cake and sprinkle miniature marshmallows on top. Place under broiler until marshmallows are deep brown. Loosen cake with knife and remove sides of pan. Serve immediately with warmed fudge sauce.
NATIONAL CHEESE PIZZA DAY
Monday, September 5, 2022
On September 5th, one of the most popular varieties of pizzas gets its day of honor. Hold the toppings, please. It's National Cheese Pizza Day! Using the oil from sun-dried tomatoes to make the topping try this incredible Creamy Pizza Macaroni and Cheese recipe listed below.
NATIONAL ICE CREAM PIE DAY
Thursday, August 18, 2022
National Ice Cream Pie Day is observed annually on August 18th. This food holiday honors this refreshing frozen dessert that comes in many delicious flavors. Plus enjoy a cool and buzzy ice cream pie for a slow summer day with the Chocolate Crunch Ice Cream Pie recipe listed below.
NATIONAL ICE CREAM SANDWICH DAY
STILL HUNGRY? FOODS THAT MAKE YOU WANT MORE — HERE'S WHAT TO EAT INSTEAD
7 TELLTALE SIGNS TO EASILY SPOT A LIAR
MOVE OVER KALE, SEAWEED IS THE NEW SUPERFOOD
8 FOODS THAT CAN HELP SOOTHE A HEADACHE
Reach for one of these healthy ingredients the next time your head is pounding.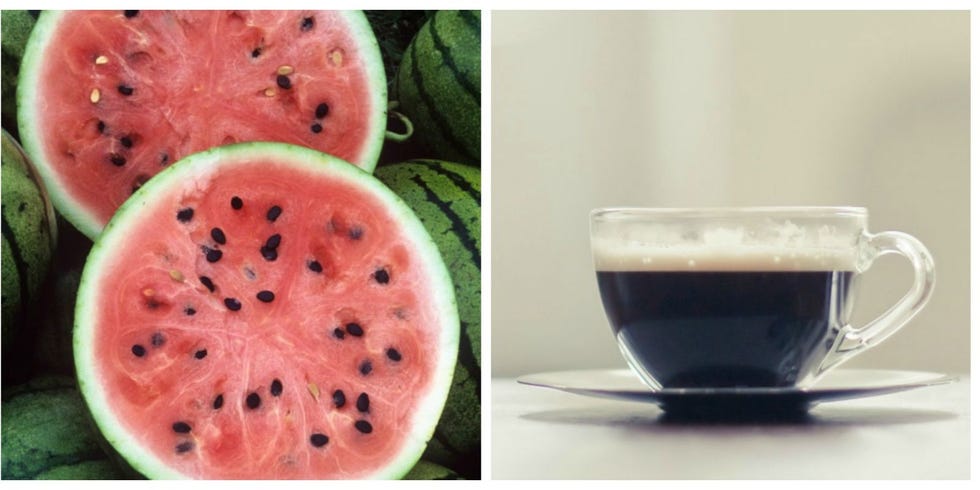 When a headache strikes, you may run through your usual routine: Turn out the lights, lie down and pop a pain pill. But did you know that certain foods may ease, and even prevent, headaches? Add these soothing foods to your shopping list and find out for yourself.
FINANCIAL STRUGGLES? Find Help for Rent, Food, Heat & More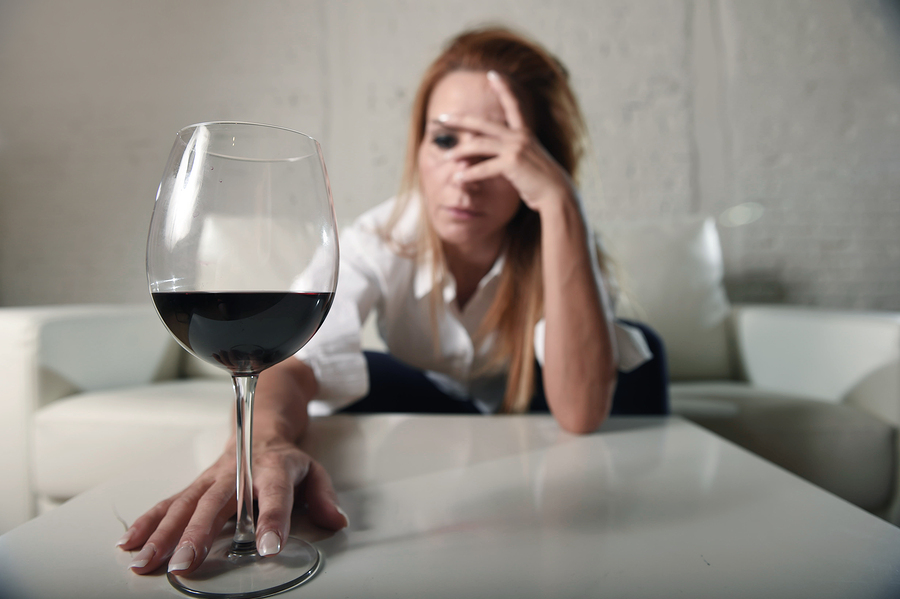 Are you living paycheck to paycheck and still struggling to pay your bills?  What do you do when you max out your unemployment? Is there anything worse than not knowing where your next meal is going to come from? We don't think so; this is why we've put together a list of places that you can find help when you really need it.
STUBBORN CARPET STAINS AND HOW TO REMOVE THEM! (YES, EVEN CAT PEE)
NUTRITIONISTS SELECT THE TOP 15 HEALTHY FAST FOOD RESTAURANTS