Five Food Finds about Coconuts
• The coconut is not a nut. In fact, it isn't a fruit either. It is a seed!
• Coconut oils accelerate the metabolism. Of course, if you put them in pie you may not notice the effect.
• The sailors aboard Vasco de Gama's ships gave the coconut its name. They called it "Coco", named after a grimacing face or hobgoblin.
• The water from the coconut has traditionally been used when commercial IV solutions of plasma have not been available.
• Coconut oils also contain four growth hormones, called cytokinins, and three sets of chromosomes – or triploids – that help the development of many organisms.
HOW TO OBSERVE
Follow a tried and true recipe for homemade Old Fashioned Coconut Cream Pie shared below or share your recipe using #CoconutCreamPieDay.
HISTORY
Within our research, we were unable to find the creator or origin of National Coconut Cream Pie Day. 

Old-Fashioned Coconut Pie Recipe
Ingredients
1 cup sugar
1/4 cup all-purpose flour
Dash salt
3 egg yolks
2 cups milk
1-1/2 teaspoons vanilla extract
1-1/4 cups sweetened shredded coconut, divided
1 pie shell (9 inches), baked
MERINGUE:
3 egg whites
6 tablespoons sugar
Directions
1. In a large saucepan, combine the sugar, flour and salt. Combine egg yolks and milk; stir into dry ingredients until smooth. Cook and stir over medium heat until mixture is thickened and bubbly. Reduce heat to low; cook and stir 2 minutes longer. Remove from the heat; stir in vanilla and 1 cup coconut. Pour hot filling into pie shell.
2. For meringue, beat egg whites in a bowl until soft peaks form. Gradually beat in sugar until mixture forms stiff glossy peaks and sugar is dissolved. Spread meringue over hot filling. Sprinkle with remaining coconut.
3. Bake at 350° for 12-15 minutes or until golden. Cool. Store in the refrigerator. Yield: 6-8 servings.
8 FOODS THAT CAN HELP SOOTHE A HEADACHE
Reach for one of these healthy ingredients the next time your head is pounding.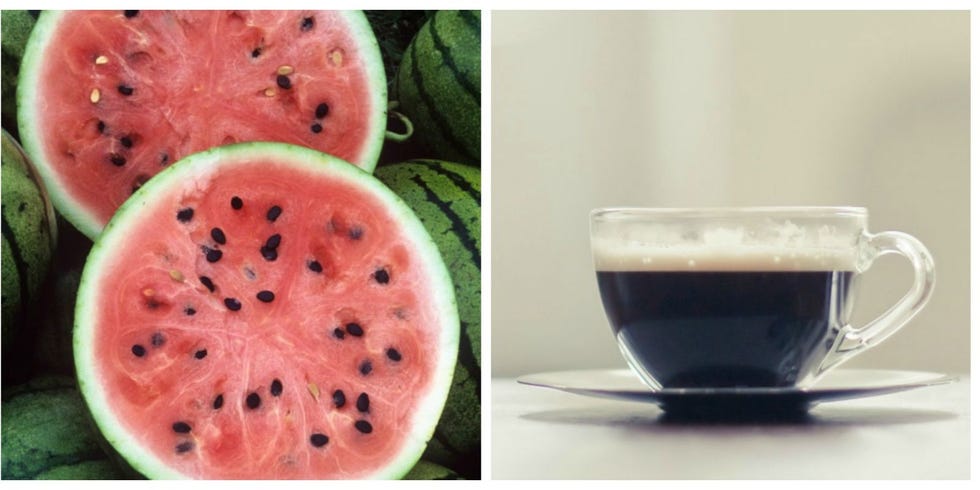 When a headache strikes, you may run through your usual routine: Turn out the lights, lie down and pop a pain pill. But did you know that certain foods may ease, and even prevent, headaches? Add these soothing foods to your shopping list and find out for yourself.