Who says you have to stop there, though? You can have it in a cone or make it from scratch.  Add sprinkles or syrup or whipped cream.
Chocolate ice cream is the second most common flavor, surpassed only by vanilla.  The chocolate flavored ice cream has been in existence well over a hundred years and has been popular in the United States since the late 19th century.
Cocoa powder is blended in with eggs, cream, vanilla and sugar to make chocolate ice cream.  The cocoa powder is what gives the ice cream a brown color.  Other flavors, such as rocky road or triple chocolate chunk, use chocolate ice cream in their creation.
HOW TO OBSERVE
Try this chocolate ice cream recipe.  Use #ChocolateIceCreamDay to post on social media.
 
HISTORY
Within our research, we were unable to find the creator of National Chocolate Ice Cream Day.
Chocolate Ice Cream

Total:     8 hr 18 min
Active:  8 min
Yield:    1 1/2 quarts
Level:    Intermediate
Ingredients
• 1 1/2 ounces unsweetened cocoa powder, approximately 1/2 cup
• 3 cups half-and-half
• 1 cup heavy cream
• 8 large egg yolks
• 9 ounces sugar
• 2 teaspoons pure vanilla extract
Directions
1. Place the cocoa powder along with 1 cup of the half-and-half into a medium saucepan over medium heat and whisk to combine. Add the remaining half-and-half and the heavy cream. Bring the mixture just to a simmer, stirring occasionally, and remove from the heat.
2. In a medium mixing bowl whisk the egg yolks until they lighten in color. Gradually add the sugar and whisk to combine. Temper the cream mixture into the eggs and sugar by gradually adding small amounts, until about 1/3 of the cream mixture has been added. Pour in the remainder and return the entire mixture to the saucepan and place over low heat. Continue to cook, stirring frequently, until the mixture thickens slightly and coats the back of a spoon and reaches 170 to 175 degrees F. Pour the mixture into a container and allow to sit at room temperature for 30 minutes. Stir in the vanilla extract. Place the mixture into the refrigerator and once it is cool enough not to form condensation on the lid, cover and store for 4 to 8 hours or until the temperature reaches 40 degrees F or below.
3. Pour into an ice cream maker and process according to the manufacturer's directions. This should take approximately 25 to 35 minutes. Serve as is for soft serve or freeze for another 3 to 4 hours to allow the ice cream to harden.
8 FOODS THAT CAN HELP SOOTHE A HEADACHE
Reach for one of these healthy ingredients the next time your head is pounding.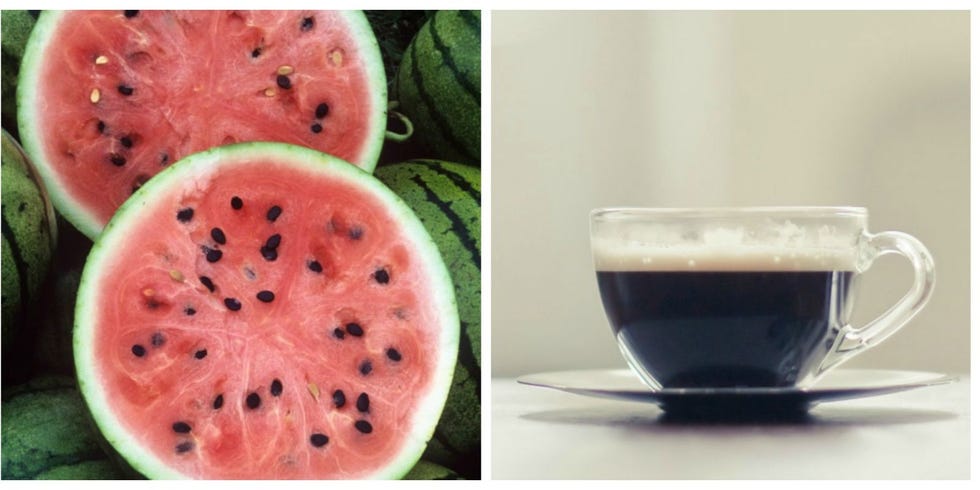 When a headache strikes, you may run through your usual routine: Turn out the lights, lie down and pop a pain pill. But did you know that certain foods may ease, and even prevent, headaches? Add these soothing foods to your shopping list and find out for yourself.