This is a day for everyone to enjoy a delicious cream-filled pastry that is covered in smooth chocolate.
The French make many delicacies from a dough called pate a choux. One of these pastries is the Eclair.  It is piped into an oblong shape using a pastry bag.  When baked, it is light and crispy on the outside and hollow on the inside making it the perfect avenue for transporting creamy vanilla or chocolate creme.
The word "eclair" comes from the French word, meaning "flash of lightning."   The connection between this and this French pastry remains unclear.
Originating during the nineteenth century in France, the eclair was first called "pain à la Duchesse" or "petite Duchesse".   It is believed, by food historians, that eclairs were first made by French chef Antonin Careme (1784-1833).
The 1884 Boston Cooking School Cook Book, by Mrs. D.A. Lincoln, has the first known English-language recipe for eclairs.
Long Johns are marketed under the name eclairs in some parts of the United States.  The two are not quite identical.  Long Johns are made with donut pastry and typically filled with a vanilla pudding or custard, making it a simpler and less expensive alternative to the eclair. 

• An éclair is an oblong pastry made with choux dough filled with a cream and topped with icing.

• In French, "éclair" the dessert may have gotten its name from the "flash" of frosting that glistens across its top.

• When baking the perfect chocolate éclair, sufficient steam is essential to the construction of the inner cavern that will be filled with vanilla cream.

• MasterChef India pastry experts spent three days constructing a 26 foot tall chocolate éclair pyramid in 2010, taking the world record, according to Limca.

• The éclair originated during the 19th century in France. It was called "pain à la duchesse" or "petite duchesse" until 1850.
HOW TO OBSERVE
Here is our recipe for you to make, share and enjoy #NationalChocolateEclairDay!
Chocolate Eclair Cupcakes
HISTORY
Within our research, we were unable to find the creator and origin of National Chocolate Eclair Day.

REAL CHOCOLATE ÉCLAIR CUPCAKES!
Serves: 12 Cupcakes
INGREDIENTS
For the Choux Dough:
• ½ C. of water
• 2 Tbs. unsalted butter
• ½ C + ½ Tbs. of all purpose flour
• 2 eggs + 1 egg white
• 1½ tsp. vanilla extract
For the Pastry Cream (crème patisserie):
• 1¼ C. milk
• 3 egg yolks (save the yolk from the egg whites used in the dough for one of them)
• ¼ C. granulated sugar
• 2½ Tbs. all-purpose flour
• 2½ Tbs.cornstarch
• 1 tsp. vanilla extract (this is where you can play with the flavor a little if you'd like)
For the Chocolate Ganache
• 6 oz. of semi-sweet chocolate, finely chopped
• ¾ C. heavy cream
DIRECTIONS
1. Preheat the oven to 400°F; prepare your cupcake pan - you can either use baking cups or spray the pan with cooking spray. I chose not to use baking cups because I wanted to see everything and I wanted to be able to utilize the natural holes that occur in baking to fill the pastry with the cream.
For the Choux Dough:
1. In a saucepan on medium heat, heat the water until boiling. Drop the butter in and allow to boil until the butter is melted. Add the flour, stirring constantly until the mixture is smooth. Continue cooking over low heat, until you have a nice dough and you notice its leaving the sides of the pan easily.
2. Immediately remove from the stove and put into your stand mixer (or a large bowl with an electric mixer). Add the two whole eggs, one at a time, beating in between each addition. Drop the egg white and the vanilla in together and mix well.
3. Using a large kitchen spoon, drop the mixture into the muffin pan. This dough has enough to make 12 cupcakes, try to keep the amount even across the board.
4. Bake for 15-20 minutes or until they are puffed and a beautiful golden color.
5. Remove from oven and immediately, BUT CAREFULLY, remove them to a wire rack to cool. As they are cooling, begin working on the pastry cream.
For the Pastry Cream (crème patisserie):
1. In a pan on the stove over low heat, warm the milk until it begins to steam. While it's heating, take another bowl and whisk the egg yolks, sugar, flour and cornstarch until it is very smooth. Once the milk is steaming, add the vanilla extract in and stir. Now add the egg/flour mixture a little at a time, mixing well, stirring constantly. Allow the custard to continue cooking for 1-2 minutes never stop stirring. It's done when the custard is very thick. It will seem very loose at first, but keep stirring and heating and I promise you'll wind up with a thick custard like cream at the end.
2. Remove from the heat, pour into your bowl and refrigerate for about a half hour to allow it to cool.
3. When it is finally cool, use a pastry bag to pipe the cream into the center of each cupcake using any natural holes that developed in the pastry while cooking, otherwise insert nozzle in the top and push down and fill that way.
For the Chocolate Ganache:
1. Place the cream in a saucepan and allow to scald. Turn the heat down and stir in half the chocolate. Stir constantly, once that's melted add the rest and continue stirring until the chocolate is smooth and melted.
2. Remove from heat and pour into a bowl. Allow the chocolate to cool to room temperature before glazing the top of the cupcakes, otherwise you will have quite the liquidy mess on your hands.
3. Enjoy!
8 FOODS THAT CAN HELP SOOTHE A HEADACHE
Reach for one of these healthy ingredients the next time your head is pounding.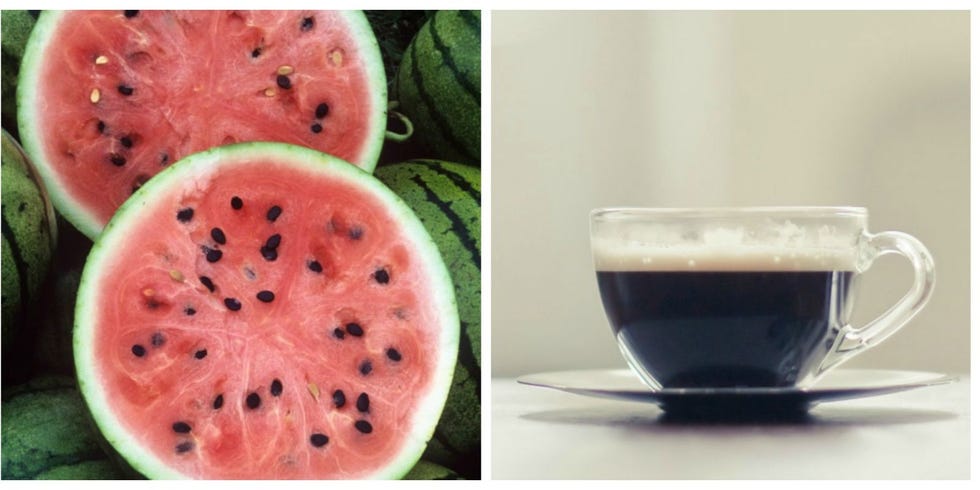 When a headache strikes, you may run through your usual routine: Turn out the lights, lie down and pop a pain pill. But did you know that certain foods may ease, and even prevent, headaches? Add these soothing foods to your shopping list and find out for yourself.
7 TELLTALE SIGNS TO EASILY SPOT A LIAR
BEACH TRIP HACKS EVERY PARENT REALLY NEEDS THAT ARE PURE GENIUS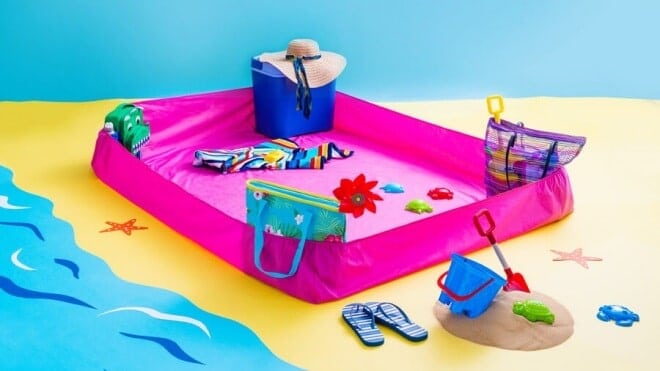 A family beach trip with kids sounds like the perfect summer outing ... in theory. The reality involves packing tons of gear and snacks, struggling to slather squirmy kids in sunscreen, and lots of sand, of course -- getting everywhere from your sandwich to your sandals. There has to be an easier way, right? Turns out, there is!
SKIN CARE TIPS TO RID YOURSELF OF OILY SKIN THIS SUMMER
NATIONAL PEACHES 'N' CREAM DAY
BEAUTIFUL SKIN YOUR IN: THE LATEST NEWS IN 30 SECONDS
Election Day is still on for November 3rd.
BEAUTIFUL SKIN YOUR IN: THE LATEST NEWS IN 30 SECONDS
Trump-Endorsed Doc Hits Back: Yes, Demon Sperm Is a Health Risk