For the same reason we thank Ruth Graves Wakefield for chocolate chips, we also celebrate her name on National Chocolate Chip Cookie Day. For if it weren't for her curiosity and invention, we wouldn't hover around ovens savoring the moment the timer dings. If she had never wondered what chunks of chocolate would taste like mixed into a sugar cookie dough, we would know the ecstasy that is a warm chocolate chip cookie melting on our tongue, our eyes closing in heavenly satisfaction and perfect smiles crowning our faces. No, if it weren't for Ruth Graves Wakefield, entire generations would have been denied the bliss that is a chocolate chip cookie.
 
We could even go so far as to say she is responsible for all those other nuggets of goodness. Those morsels of butterscotch, peanut butter and white chocolate we get to enjoy in much the same way we enjoy our chocolate delights. Nothing, though, rates quite as high as the chocolate chip cookie that Ruth Grave Wakefield brought to us in 1937. No, nothing.

Five Food Finds about Chocolate Chips:
Chocolate chips are a required ingredient in chocolate chip cookies, which were invented in 1933 when Ruth Graves Wakefield of the Toll House Inn in the town of Whitman, Massachusetts added cut-up chunks of a semi-sweet Nestlé chocolate bar to a cookie recipe.

The cookies were a huge success, and Wakefield reached an agreement with Nestlé to add her recipe to the chocolate bar's packaging in exchange for a lifetime supply of chocolate.

Initially, Nestlé included a small chopping tool with the chocolate bars, but in 1939 they started selling the chocolate in chip (or "morsel") form.

The Nestlé brand Toll House cookies is named for the inn. 

Originally, chocolate chips were made of semi-sweet chocolate, but today there are many flavors.
HOW TO OBSERVE
Make your favorite chocolate chip cookies and throw some extra chocolate chips into the mix! Post on social media using #ChocolateChipCookieDay.
HISTORY
Within our research, we were unable to find the origins of this holiday.
---
How to Make the Best Chocolate Chip Cookies!
Makes about 20 medium sized cookies
INGREDIENTS
• 2 cups all-purpose flour
• 1/2 teaspoon baking soda
• 1/2 teaspoon salt
• 6 T. (3/4 stick) butter, melted
• 1 cup packed brown sugar
• 1/2 cup white sugar
• 1 tablespoon vanilla extract
• 1 whole egg + 1 egg yolk
• 1 cup semisweet chocolate chips or chunks
DIRECTIONS
1. Preheat oven to 325.

2. Whisk together flour, baking soda, and salt in a medium bowl.

3. Stir butter, white sugar, and brown sugar until well combined.

4. Add in egg and egg yolk and vanilla extract to butter and sugar mixture, and stir to combine.

5. Add in chocolate chips and mix in until evenly distributed.

6. Scoop out 2 T. of dough per cookie, and roll cookie dough into balls. Place on Silpat or parchment paper lined baking sheet. Bake for 12-15 minutes or until edges are golden brown.
NATIONAL MILK CHOCOLATE DAY
STILL HUNGRY? FOODS THAT MAKE YOU WANT MORE — HERE'S WHAT TO EAT INSTEAD
NATIONAL CHOCOLATE PUDDING DAY
NATIONAL CHOCOLATE ECLAIR DAY
NATIONAL CHOCOLATE ICE CREAM DAY
BEACH TRIP HACKS EVERY PARENT REALLY NEEDS THAT ARE PURE GENIUS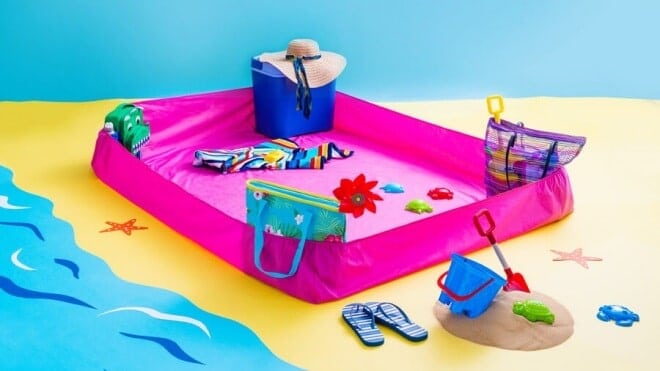 A family beach trip with kids sounds like the perfect summer outing ... in theory. The reality involves packing tons of gear and snacks, struggling to slather squirmy kids in sunscreen, and lots of sand, of course -- getting everywhere from your sandwich to your sandals. There has to be an easier way, right? Turns out, there is!
NATIONAL CHOCOLATE CHIP DAY
NATIONAL CHOCOLATE PARFAIT DAY
7 TELLTALE SIGNS TO EASILY SPOT A LIAR
8 FOODS THAT CAN HELP SOOTHE A HEADACHE
Reach for one of these healthy ingredients the next time your head is pounding.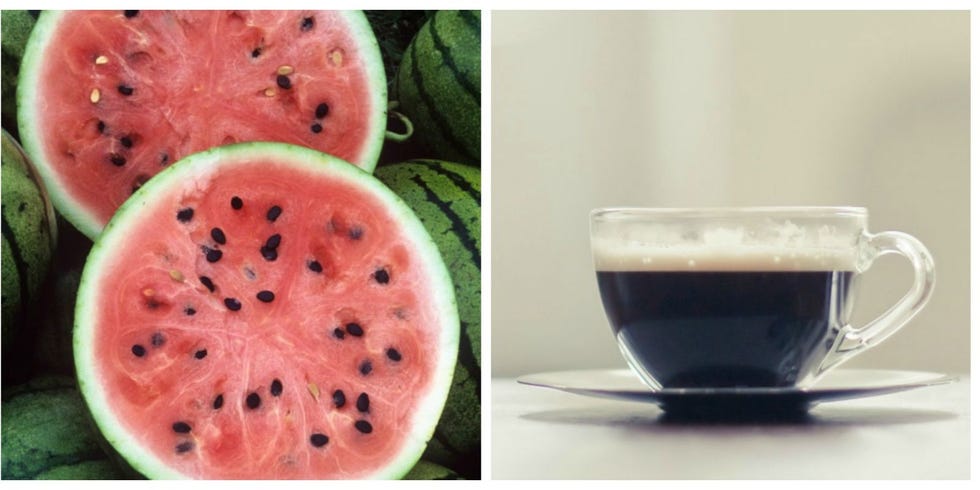 When a headache strikes, you may run through your usual routine: Turn out the lights, lie down and pop a pain pill. But did you know that certain foods may ease, and even prevent, headaches? Add these soothing foods to your shopping list and find out for yourself.