In the United States, cobbler refers to a variety of dishes that consist of a fruit filling (cherry being a popular choice ) covered with a batter, biscuit or pie crust that is then baked.  Some cobblers have both a top and bottom crust.
Cobblers originated in the early British American colonies.  It was because of the lack of suitable ingredients and proper cooking equipment that the English settlers were unable to make their traditional suet puddings, so to improvise, they covered a stewed filling with a layer of uncooked biscuits or dumplings.
A cherry cobbler differs from a crisp as a cobbler lacks oatmeal. Sometimes the cobbler is topped with a scoop of vanilla ice cream!
HOW TO OBSERVE
Enjoy the Cherry Cobbler recipe below.  Use #CherryCobblerDay to post on social media.
HISTORY
Our research was unable to find the creator of National Cherry Cobbler Day.
Fresh Cherry Cobbler
Prep:         1 h
Cook:        1 h
Ready In:  2 h
"This is a delicious cherry cobbler made with fresh cherries instead of canned. It may take a little longer to make because you need to pit the cherries, but it is well worth it when you taste the finished product."
Ingredients
• 1/2 cup butter
• 1 cup all-purpose flour
• 1 cup white sugar
• 1 teaspoon baking powder
• 1 cup milk
• 2 cups pitted sour cherries
• 3/4 cup white sugar
• 1 tablespoon all-purpose flour
Directions
1. Preheat the oven to 350 degrees F (175 degrees C). Place the butter in a 9x13 inch baking dish, and place in the oven to melt while the oven is preheating. Remove as soon as butter has melted, about 5 minutes.
2. In a medium bowl, stir together 1 cup of flour, 1 cup of sugar, and baking powder. Mix in the milk until well blended, then pour the batter into the pan over the butter. Do not stir.
3. Rinse out the bowl from the batter, and dry. Place cherries into the bowl, and toss with the remaining 3/4 cup of sugar and 1 tablespoon of flour. Distribute the cherry mixture evenly over the batter. Do not stir.
4. Bake for 50 to 60 minutes in the preheated oven, until golden brown. A toothpick inserted into the cobber should come out clean.
8 FOODS THAT CAN HELP SOOTHE A HEADACHE
Reach for one of these healthy ingredients the next time your head is pounding.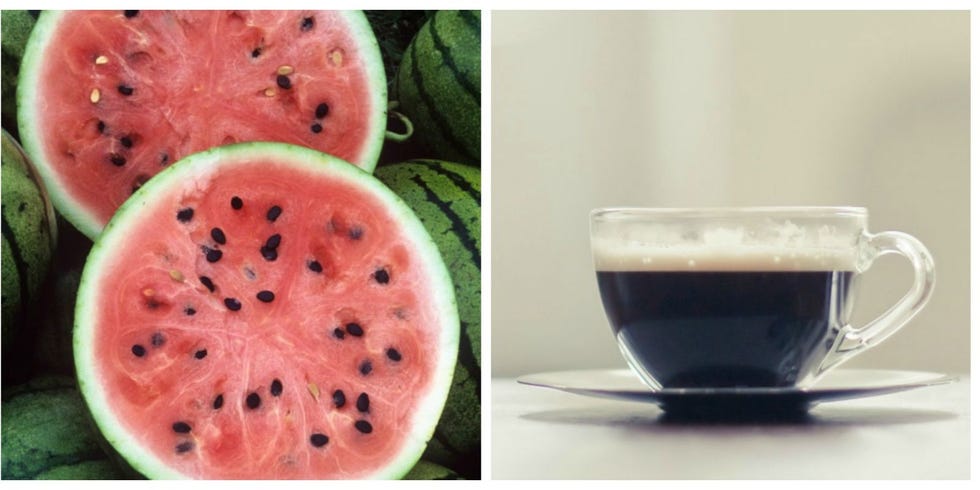 When a headache strikes, you may run through your usual routine: Turn out the lights, lie down and pop a pain pill. But did you know that certain foods may ease, and even prevent, headaches? Add these soothing foods to your shopping list and find out for yourself.