In simple terms, caviar is basically Sturgeon fish eggs.  There are several species of Sturgeon fish.  As a result, the caviar produced varies in colors depending on the species.  Caviar is full of protein and vitamins making the delicacy a healthy meal.  
The United States was the leading distributor of caviar around the year 1900 producing over 600 tons a year.  However, due to the over harvesting of Sturgeon fish for the caviar, a ban was put in place to protect the Sturgeon fish from becoming extinct.  The population has never recovered sufficiently since the ban, resulting in caviar's continued status as a luxury item.

Five Food Finds about Caviar:
• True caviar comes from the icy waters of the Caspian Sea where the environment is most conducive to producing the finest sturgeon.
• Today with sturgeon facing extinction caviar will remain a delicacy and very expensive.
• The United States imports approximately sixty percent of the total world caviar supply.
• Caviar is full of proteins, vitamines, low in calories and thus is a complete meal by itself.
• Caviar is being given to patients after surgery to aid their recovery.
HOW TO OBSERVE
Enjoy some caviar and post on social media using #NationalCaviarDay.
HISTORY
Within our research, we were unable to identify the creator of National Caviar Day.
---
Lemon Capellini with Caviar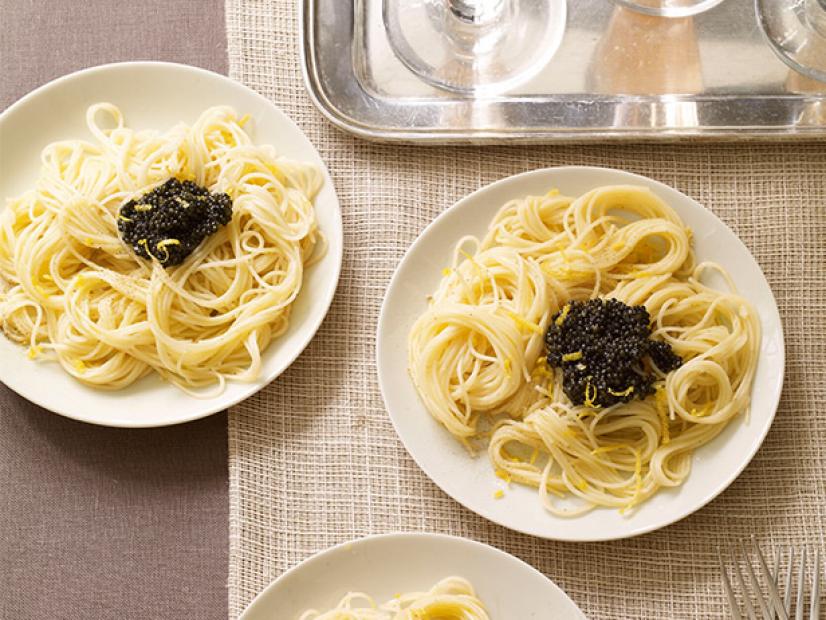 Total              Yield                   Level
20 min            6 servings                 Easy
Ingredients
• Olive oil, for cooking the pasta
• 1 pound dried capellini
• 1/2 pound unsalted butter, melted
• Zest and juice of 2 lemons
• 1 teaspoon kosher salt
• 1 teaspoon freshly ground white pepper
• 150 grams very good black caviar
• Zest of 1 lemon, for garnish
Directions
1. Drizzle some olive oil in a large pot of boiling salted water, add the capellini and cook al dente. Drain quickly, leaving a little water with the capellini. Quickly toss the capellini with the melted butter, lemon zest, lemon juice, salt and pepper.
2. Place one serving of pasta on each plate and top with a large dollop of fresh caviar. Garnish with grated lemon zest. Serve immediately.
NUTRITIONISTS SELECT THE TOP 15 HEALTHY FAST FOOD RESTAURANTS
8 FOODS THAT CAN HELP SOOTHE A HEADACHE
Reach for one of these healthy ingredients the next time your head is pounding.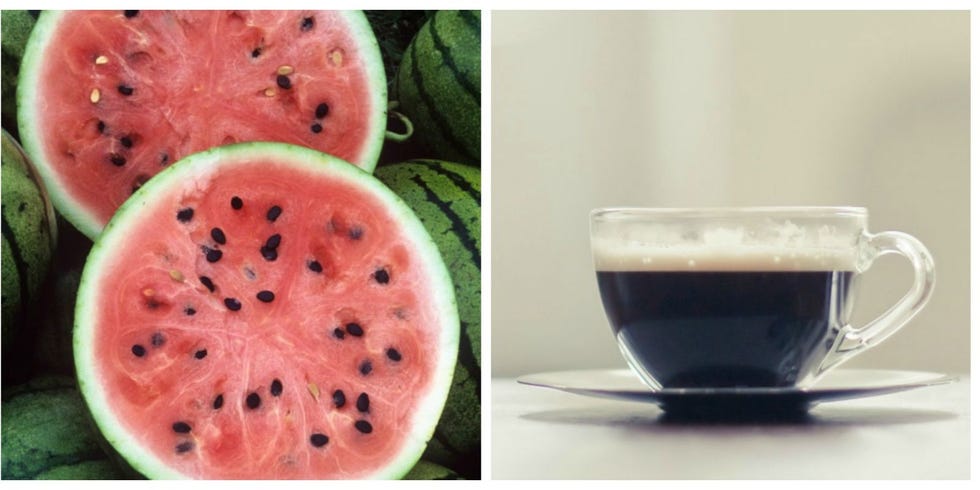 When a headache strikes, you may run through your usual routine: Turn out the lights, lie down and pop a pain pill. But did you know that certain foods may ease, and even prevent, headaches? Add these soothing foods to your shopping list and find out for yourself.
7 TELLTALE SIGNS TO EASILY SPOT A LIAR
JUST IN TIME FOR THE 4TH OF JULY ON HOW TO MAKE PATRIOTIC POPCORN
NATIONAL GRAND MARNIER DAY
Wednesday, July 14, 2021
National Grand Marnier Day is observed annually on July 14th. An 1880s French invention by Alexandre Marnier-Lapostolle, Grand Marnier adds a splash of orange liquor to mix drinks or desserts. Also enjoyed neat, this cognac concoction blended one of the most expensive fruits of the time with a strong spirit. The result was truly grand.