Also called hand pies because they are so portable, apple turnovers are a pastry made by placing apple filling on a piece of dough, folding the dough over, sealing it, then baking them. Although most turnovers are baked, they can also be fried. 

Five Food Finds about Apples:
• The crabapple is the only apple native to North America.
• Apples come in all shades of reds, greens, and yellows.
• Two pounds of apples make one 9-inch pie.
• Apple blossom is the state flower of Michigan.
• A medium apple is about 80 calories.
HOW TO OBSERVE
To celebrate National Apple Turnover Day, try the Apple Turnover recipe below and share them with your family and friends.
Post on social media using #AppleTurnoverDay to encourage others to join in paying it forward.
HISTORY
We were unable to locate the creator of National Apple Turnover Day.
---
Apple Turnovers

Prep:         30 m
Cook:        25 m
Ready In:  55 m
"Delicious, yet so easy to make. Anyone can do these classic apple turnovers!"
Ingredients
• 2 tablespoons lemon juice
• 4 cups water
• 4 Granny Smith apples - peeled, cored and sliced
• 2 tablespoons butter
• 1 cup brown sugar
• 1 teaspoon ground cinnamon
• 1 tablespoon cornstarch
• 1 tablespoon water
• 1 (17.25 ounce) package frozen puff pastry sheets, thawed
• 1 cup confectioners' sugar
• 1 tablespoon milk
• 1 teaspoon vanilla extract
Directions
1. Combine the lemon and 4 cups water in a large bowl. Place the sliced apples in the water to keep them from browning.
2. Melt butter in a large skillet over medium heat. Drain water from apples, and place them into the hot skillet. Cook and stir for about 2 minutes. Add brown sugar, and cinnamon, and cook, stirring, for 2 more minutes. Stir together cornstarch and 1 tablespoon water. Pour into the skillet, and mix well. Cook for another minute, or until sauce has thickened. Remove from heat to cool slightly.
3. Preheat the oven to 400 degrees F (200 degrees C).
4. Unfold puff pastry sheets, and repair any cracks by pressing them back together. Trim each sheet into a square. Then cut each larger square into 4 smaller squares. Spoon apples onto the center of each squares. Fold over from corner to corner into a triangle shape, and press edges together to seal. Place turnovers on a baking sheet, leaving about 1 inch between them.
5. Bake for 25 minutes in the preheated oven, until turnovers are puffed and lightly browned. Cool completely before glazing.
6. To make the glaze, mix together the confectioners' sugar, milk and vanilla in a small bowl. Adjust the thickness by adding more sugar or milk if necessary. Drizzle glaze over the cooled turnovers.
8 FOODS THAT CAN HELP SOOTHE A HEADACHE
Reach for one of these healthy ingredients the next time your head is pounding.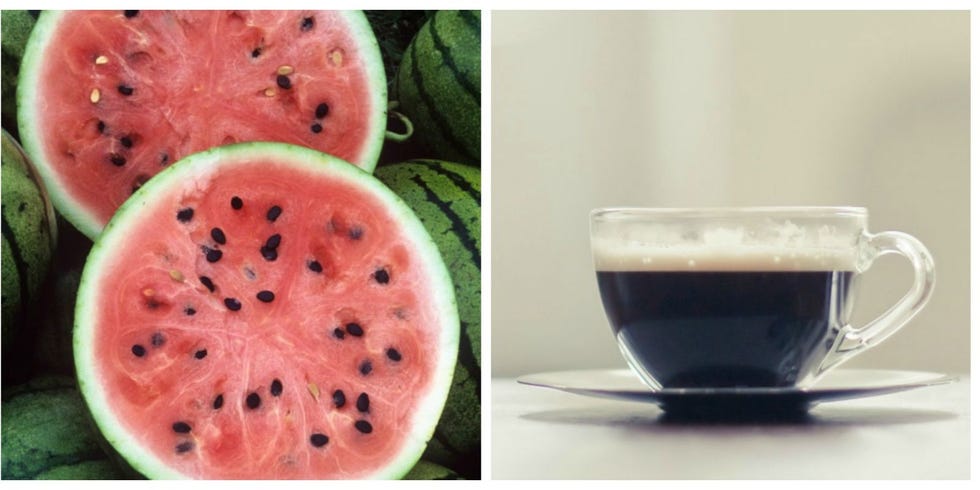 When a headache strikes, you may run through your usual routine: Turn out the lights, lie down and pop a pain pill. But did you know that certain foods may ease, and even prevent, headaches? Add these soothing foods to your shopping list and find out for yourself.