This day brings us back to our childhood memories and the many boxes of Animal Crackers we shared with our friends.  Animal Crackers refer to a type of small cookie baked in the shape of circus or zoo animals, such as a lion, tiger, bear or elephant.  The most common variety are light-colored and slightly sweet. However,  chocolate and frosted varieties are also available.  Even though animal crackers are made with layered dough much like crackers, they are sweet like cookies. 
HOW TO OBSERVE
National Animal Crackers Day is the perfect day to celebrate that childhood memory again. Pick up some animal crackers at your local grocery store and share them with family and friends.   Share your photos of your Animal Crackers Day celebration using #NationalAnimalCrackersDay.
HISTORY
Our research was unable to find the creator of National Animal Crackers Day.  It did locate information confirming in the late 1800s animal shaped cookies were imported to the U.S. from England.  In 1902 animal crackers officially became known as "Barnum's Animals" and evoked the familiar circus theme of the Barnum and Bailey Circus.  Later that year, the now-familiar box with a string was designed for the Christmas season made to hang from the Christmas tree.  They were a big hit in 1902 and still are today.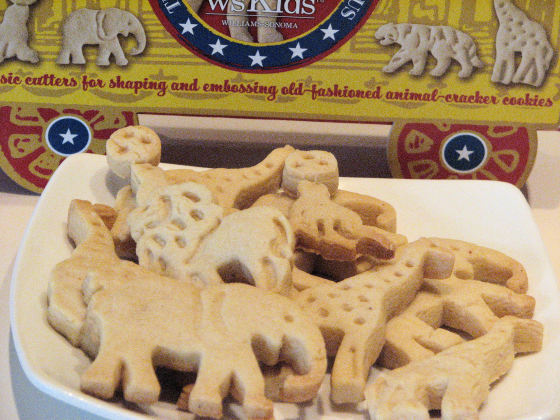 Animal Cracker Cookies
Ingredients (Servings 40):
2 1⁄2 cups all-purpose flour
1 teaspoon baking powder
1⁄2 teaspoon salt
1⁄8 teaspoon nutmeg, freshly grated
1⁄2 teaspoon mace
12 tablespoons unsalted butter (1 1/2 sticks)
1 cup sugar
1 egg
1 teaspoon vanilla extract
Directions:
• Over small bowl, sift together the flour, baking powder, salt, nutmeg and mace, set aside.
• In bowl of electric mixer beat butter on high speed for 2 minutes.
• Reduce the speed to medium, slowly add sugar and beat for 2 minutes, stopping the mixer occasionally to scrape down sides of bowl. 
• Add the egg and vanilla and beat for 1 minute, again stopping once to scrape down the sides of the bowl.
• Stop the mixer and add half of the flour mixture.
• Beat on low speed until most of the flour has been absorbed. 
• Add remaining flour and beat until all of the flour has been absorbed and dough starts to pull away from the sides of the bowl, 2-3 minutes.
• Turn dough out onto a work surface and divide into 2 equal balls. Shape eacy into a disk and wrap separately in plastic wrap. Refrigerate for at least 2 hours or up to 2 days.
• Let the dough stand at room temperature for 5 minutes. Place each dough disk between 2 clean, large pieces of plastic wrap.
• Roll out dough to 1/8 inch thickness (If dough cracks while rolling, let it stand at room temperature for 5-10 minutes) Remove plastic wrap and place the dough on a floured work surface. Lightly dust the top of dough with flour.
• Preheat oven to 350.
• Line several baking sheets with parchment paper. Dip cookie cutters (I have circus animal shapes) into flour just before using and cut out the shapes.
• Bake cookies until very light golden brown, 14-16 minutes. Transfer to wire rack and allow to cool to room temperature.
Teach Your Children to Behave Themselves in Public (5 Easy Steps)
It's almost inevitable. Kids behaving badly in public and moms wanting to hide under a rock.
It happens to the best of moms!
So what's a mom to do when her child begins to behave badly in public? How can a mom teach her children to behave themselves?
6 EASY WAYS TO GET YOUR TEETH CELEBRITY WHITE
MEN: A PLANT-BASED DIET IS MORE MASCULINE THAN EATING MEAT
7 TELLTALE SIGNS TO EASILY SPOT A LIAR
8 FOODS THAT CAN HELP SOOTHE A HEADACHE
Reach for one of these healthy ingredients the next time your head is pounding.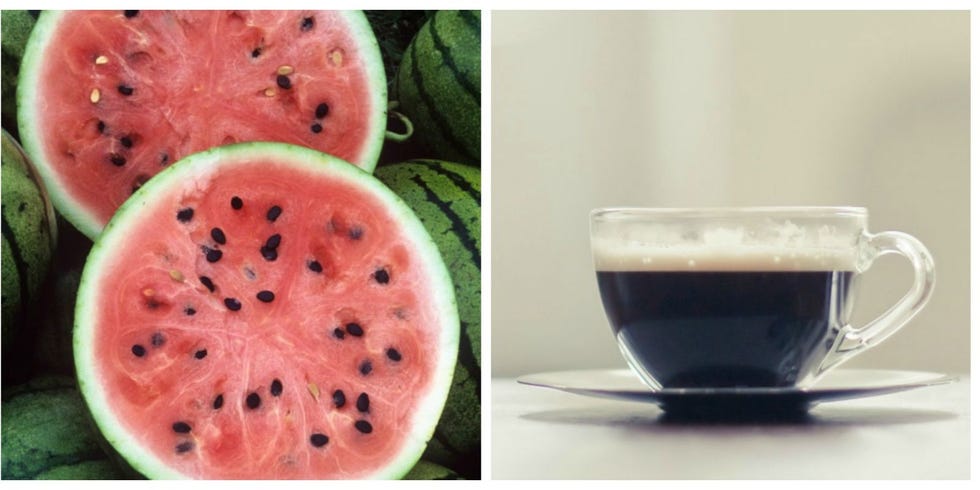 When a headache strikes, you may run through your usual routine: Turn out the lights, lie down and pop a pain pill. But did you know that certain foods may ease, and even prevent, headaches? Add these soothing foods to your shopping list and find out for yourself.