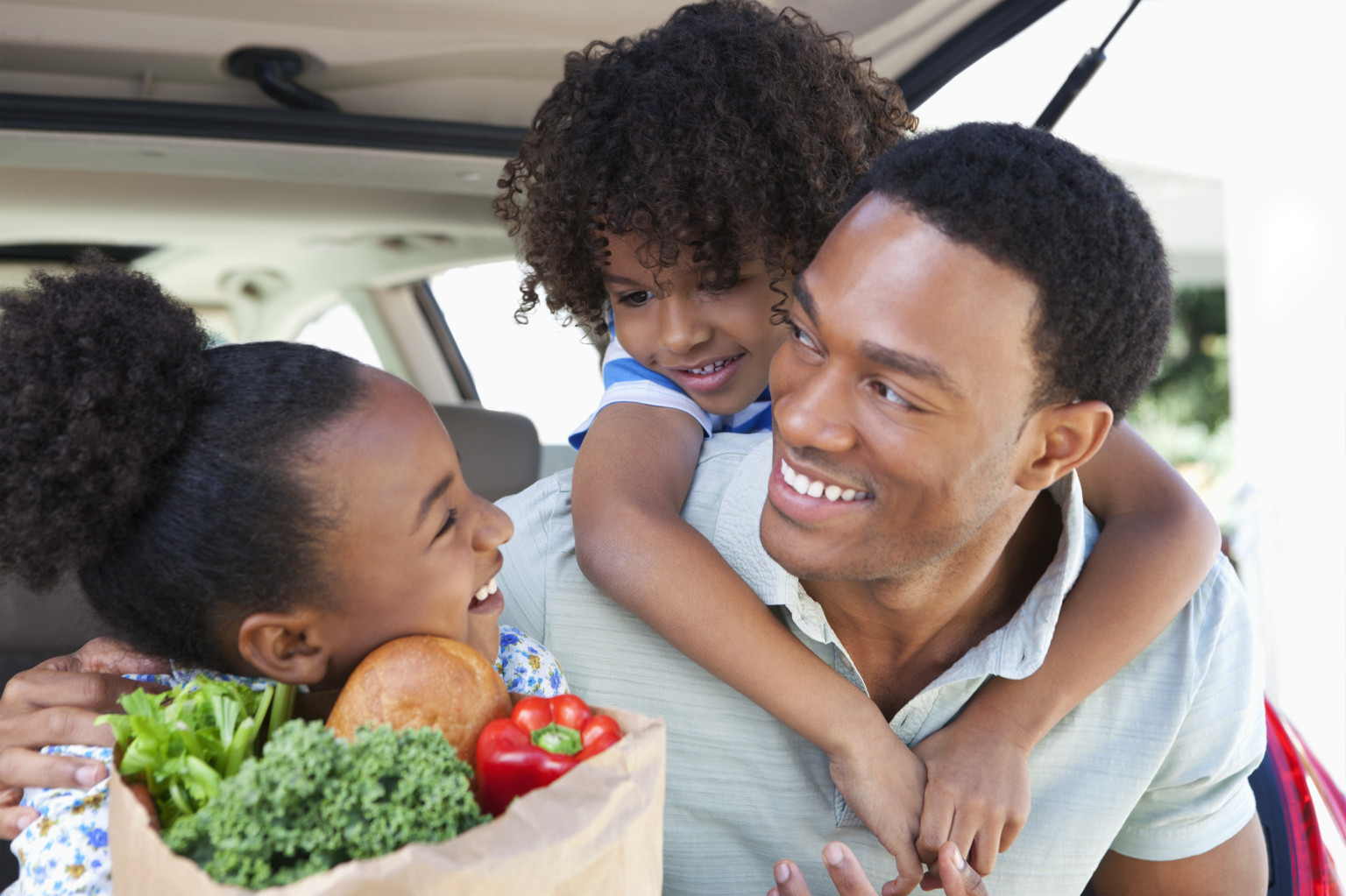 Moms usually get the credit (or blame) for children's eating habits, but new research shows dads may have a surprising influence.


When it comes to what we eat, men and women really are different according to scientific research presented at the latest International Conference on Emerging Infectious Diseases in Atlanta, Georgia. In general, men are more likely to report eating meat and poultry items and women are more likely to report eating fruits and vegetables.
In addition according to a study at Texas A&M University, the frequency of eating away from home for children is greatly connected to how often dads eat at restaurants and fast food establishments.
Your child's primary relationship with his/her father can affect all of your child's relationships from birth to death, including those with friends, lovers, spouses and yes eating habits. Those early patterns of interaction with father are the very patterns that will be projected forward ...forever more: not only your child's intrinsic idea of who he/she is as he/she relates to others, but also, what your child considers acceptable food.  So more than likely what Dad eats is what your child will eat.
Interview questions for the study measured parental work schedules, parenting style, family meal ritual perceptions, and time children spent in an automobile with their parents. The most striking association with how often kids ate out was the dads. In addition to the father factor, other strong determinants were, not as surprisingly, whether both parents worked and how much time children spent in the car.
According to the United States Department of Agriculture, Americans are spending about half their food budget in restaurants, the study noted.It is widely known that food prepared away from home, as compared to food prepared at home, is often higher in calories, saturated fat, and sodium, noted the study, which was reported in the Journal of Nutrition Education and Behavior. So a lot is at stake in terms of health.
"Since dietary behaviors, like relying on food away from home and eating fast food, have been shown to track from childhood through adolescence into young adulthood, fathers should be encouraged to model healthful food choices when they obtain food and to eat with children at home," Dr. Alex Mc- Intosh, PhD, professor at Texas A&M University, said in releasing the study. "After all, fathers who believe that dinner is an important family ritual reduce children's use of fast food; this perception should also be encouraged among fathers."
10 WAYS TO PROTECT YOUR KIDS FROM PREDATORS
This summer the staff at 'Beautiful Skin Your In' remains committed to Child Safety to help you learn techniques and tips to keep your kids safe. Our experts will continue to feature safety tips, advice, and training techniques to help prepare your kids for the outside world. The best defense is a good offense and we encourage you to start early with talking to your kids about safety, around 3 years old.