BSYI (Beautiful Skin Your In) Reader Asks: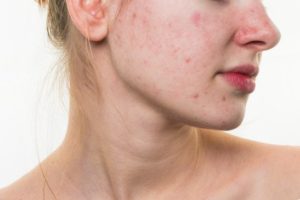 "HOW DO YOU RE-APPLY SUNSCREEN THROUGHOUT THE DAY?"
"I have mild but persistent acne. I work in construction outside and need to apply sunscreen throughout the day. But I don't want to apply it with dirty fingers or on top of dried perspiration? Unless that doesn't matter?"
"How do you reapply your spf while avoiding clogging pores?"
BSYI Answers:
When you're constantly on the go, your skin could always use a pick-me-up or two throughout the day. Having a few handy skincare saviors on-hand is a must when you don't have time for your full face care routine, or when unexpected skin emergencies occur. Here are three must-have skincare essentials to keep in your purse, fanny pack (just kidding), gym bag, car or desk for quick spruce ups and treatment.
1. Wash your hands
Sometimes, dry skin occurs in spite of our best efforts. Signs of dry skin are flaking, redness, itching, burning, or cracking. To treat dry skin just soak your hands in warm water, before you apply any lotion or cream. If you aren't able to wash your hands use a micellular cleansing wipe to clean off your face (Pacifica makes really nice ones, as well as Simple) with clean hands (just a trip to the bathroom to scrub them clean with anti bacterial soap) and then reapply to clean skin normally.
2. Boost Hydration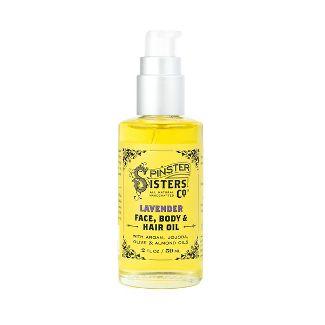 At one point or another we have all experienced a bought of dryness, whether it's on our hands, elbows or face. Dry skin in any fashion is frustrating, and if this is ever an issue for you then Spinster Sisters Co. Lavender Face Body And Hair Oil might just be your perfect remedy. Naturally fight the signs of aging with this versatile asset for any skincare regime. The dry oil blend is formulated to soak in easily without feeling greasy. It can be used either as a moisturizer or as an oil cleanser to remove makeup and to break up excess dirt and oil before washing with face soap. Minimally processed plant oils enrich and sustain your skin without clogging pores. The jojoba oil can help to remove excess sebum and the sweet almond oil both smooths and conditions skin. All oils in this blend are appropriate for your face, body, hair and hands.
3. Block the damage
Incidental sun exposure is the leading cause of damage and aging within the skin. Those nice strolls on your lunch break, quick trips to the mailbox or even while driving around town, your skin is under constant attack from the sun's harmful UVA/UVB rays. Don't be caught in a pinch without your sun protection anymore. Keep the La Roche-Posay Anthelios 60 Melt-in Milk on hand to repair and avert photo-damage brought on by the sun's aging rays while also maintaining protective moisture. ZinClear™ non-opaque zinc oxide provides natural protection without harsh chemicals. A blend of kukui and macadamia oils combine with Red Algae to reduce the look of lines and wrinkles brought on by environmental stress. This easy to apply, quick absorbing sun protection will keep your skin healthy and in tip top shape.
Of course re-application is a must approximately every 2 hours, and the whole process should take a little more than five minutes, so you're refreshed and protected for the entire day! Remember that water and sweat resistant sunblocks will say on the packaging how often they need to be reapplied. Also add in protective clothing (hat, scarf/bandana, wrap style sunglasses) in addition to sunblock.
There are a few basic rules to follow to keep your skin healthy and protected from the sun's rays.
Top Sun-Safety Tips
• Use a broad-spectrum sunscreen that protects against both UVA and UVB rays every day of the year. It should have an SPF of at least 30.
• Limit your time in the sun between 10 a.m. and 4 p.m., when UVB rays are strongest.
• Reapply sunscreen at least every 2 hours, and more often if you're swimming or sweating a lot.
• Wear a broad-brimmed hat, broad-spectrum sunglasses that block UVA and UVB rays, and clothes to cover skin that's exposed to the sun.
There are different types of sunscreens with different ingredients and levels of protection. Know that there really are no wrong picks. Dermatologists often say that the best sunscreen is the one you will actually use.
All About Sunscreen
Broad-spectrum: This means that a product helps filter two types of sunlight: UVA, which causes damage like fine lines and wrinkles and can lead to skin cancer, and UVB, which causes burns and can also lead to skin cancer. This term should be on the label of any sunscreen you use.
Water resistant: Sunscreens with this claim on the label will keep working for 40 to 80 minutes after you get wet. Each product has its own level of water resistance, so read the labels and follow instructions for how often to reapply.
SPF: This is a measure of how well the product filters out UVB rays. The higher the SPF, the more protection it generally offers from sunburn. No matter what SPF you use, you have to put more on at least every 2 hours.
Wipes, powders, and sprays: The FDA hasn't decided yet whether wipes, powders, body washes, and shampoos that have sunscreen are effective, so traditional lotions, creams, and ointments may be a better bet for now. As for sprays, some scientists think that if you breathe them in as you spray, it could be risky. The FDA is looking into that question, too. But you don't have to spray them on your face to use them. Try spraying these products into your hands first, then wiping them on your face and body to make sure you're using enough.
Sunscreen ingredients: There are 17 active ingredients that the FDA has approved for use in sunscreens. Over the years, some groups raise questions about the safety of a few common ingredients, like oxybenzone. But the American Academy of Dermatology says that preventing sunburn and skin cancer outweigh any unproven worries about those health hazards. The Skin Cancer Foundation also says the ingredients are safe and effective when you use them as directed.
Who should use it: Everyone over 6 months old. Shade and clothing are the best ways to shield babies younger than that from the sun.
Sunscreen does expire: Look for an expiration date on the bottles you buy. If they don't have one, mark the month and year of purchase and toss it after 3 years. The FDA requires all sunscreens to work for at least that long.
Good luck!  Did we miss anything?  Leave us a comment, and let us know if this article was helpful.
CAN YOU AFFORD NOT TO HAVE IRRESISTIBLE SOFT, SMOOTH LEGS THIS SUMMER?
Don't you love legs that are smooth and soft?  Making people stare in amazement when you rock your favorite swimsuit?  Skin is in this summer. So get ready for teeny bikinis and short minis with a close, smooth shave.  Hair grows just about everywhere and there are many ways to get rid of it, but you'll want to learn what's the best method for you.