Every Family Faces These Issues
Thanksgiving is a great holiday, because it is an American holiday with no religious or political ties.  All omnivores, vegetarians and vegans can enjoy a special dinner and time with family and friends, and everyone has an excuse to over eat to their heart's content.  However, the ultimate test of Thanksgiving cheeriness is your dinner and accommodations.
1.  YOU MUST HAVE THESE STAPLE DISHES AT THANKSGIVING
We reviewed Google searches for the dozen most common Thanksgiving meals over the past 5 days to see what dishes people are scrambling to learn more about and presumably to find recipes for the upcoming holiday.
• Macaroni & Cheese                              • Mashed Potatoes
• Roast Turkey                                         • Dinner Rolls
• Stuffing                                                  • Cranberry Sauce
• Candied Yams                                       • Green Bean Casserole
Roast turkey is the #1 signature dish for Thanksgiving, but everyone knows that what really completes the meal is the sides.  Candied yams, stuffing, cranberry sauce… these are the components that truly turn this meal into a holiday.You can officially declare your Thanksgiving dinner a bust, if you don't have these signature dishes in the omnivore, vegetarian or vegan version.
2.  NOT THE TIME TO TRY OUT NEW DISHES
Please do not REPEAT DO NOT substitute one of the Thanksgiving dinner signature dishes with something new.  This is an unwinnable situation, because this is the one meal where expectations have to be met.  People get excited about this meal, because they probably haven't eaten this items in quite some time, so you will crush their hopes and dreams by not having what they have been patiently waiting for.
You can always try a new dish as long as it is in addition to the other signature dishes.
3.  REFRAIN FROM HAVING POTLUCK THANKSGIVING
Let's face it people always arrive late to Thanksgiving dinner, but if certain members are running really late you can always begin without them.  Wait!  This is a potluck Thanksgiving dinner, and CRAP Aunt Ellen has the signature dish of macaroni and cheese.  Damn!  We do have to wait.
Whatever dish you can't make consider purchasing at a nearby restaurant. 
 4.  DO YOU HAVE A LARGE ENOUGH SPACE TO HOST THE INVITED GUESTS?
This is not a slight on anyone with a modest home, but please remember that your home is modest.  Which means please have a modest guest list don't be that family where you violate the fire code and the fire marshall would have to shut you down.  Basically, you should have enough seats for everyone in attendance and space for guest to move around.
Consider having Thanksgiving dinner at a restaurant if your party is larger than your accommodation.
5.  MAKE SURE THERE IS ENOUGH FOOD
Nothing is worse than cooking Thanksgiving dinner and running out of food. It is important to err on the side of excess while sticking to your budget.  
Offer at least four different types of appetizers and six to eight pieces per person. For example, say you have 10 guests. In that case, you'd need at least 60 total appetizer pieces.  The more variety you have, the smaller portion size each type of appetizer will need to have; therefore, you don't need to make as much of any one particular appetizer.
Always try to have extra items: Cheese, black and green olives and are great for extra filler.
6.  DON'T CHEAP OUT ON DESSERT
You will be teetering on an epic fail if you don't budget correctly for Thanksgiving dinner desserts.  Desserts are just as important to the meal experience as the roast turkey.  People will not want to return the following year if you screw the dessert menu up.
Having at least two of the below desserts is an absolute must:
• pumpkin pie, pumpkin cheesecake, apple pie, sweet potato and pecan pie,
7.  ENTERTAINMENT IS A MUST!
Please have a proper size television to watch the football game, and for the non-sports fan games and activities for your guest after the big meal.
There is nothing worse for your guest than complete boredom after a delightful meal.
Thanksgiving only happens once a year and let's make it count. Let's spread love, encourage peace and harmony within friends and family so we can all enjoy the holidays and look back on the previous year with big smiles on our faces.
---
8 FOODS THAT CAN HELP SOOTHE A HEADACHE
Reach for one of these healthy ingredients the next time your head is pounding.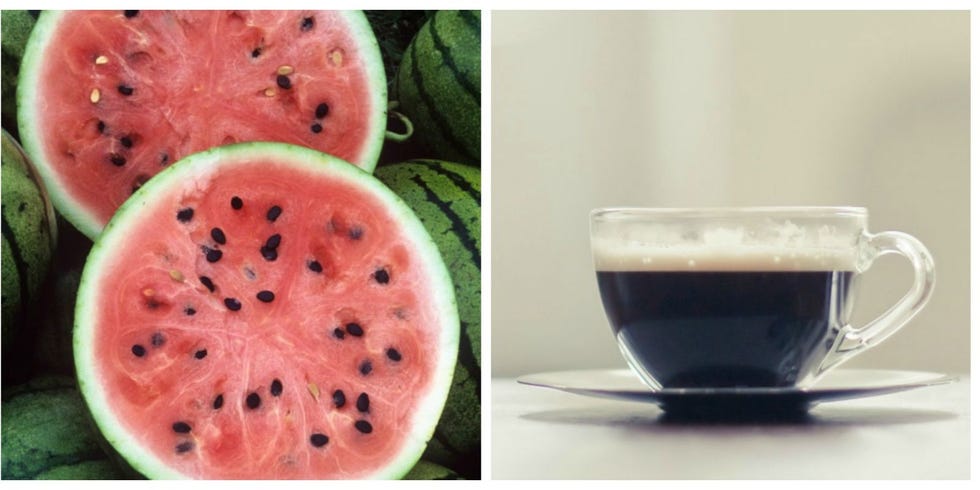 When a headache strikes, you may run through your usual routine: Turn out the lights, lie down and pop a pain pill. But did you know that certain foods may ease, and even prevent, headaches? Add these soothing foods to your shopping list and find out for yourself.