Either on a shortcake biscuit or a sponge cake, strawberry shortcake is an easy and refreshing summertime dessert!Strawberries are sliced, mixed with sugar then allowed to sit for about an hour until they have surrendered plenty of their juices. The shortcakes are then split, and the bottom is covered with a layer of the strawberries, juice and whipped cream.  The top is then put back on, and more strawberries, juice and whipped cream are added to finish it off.

• Shortcake is a sweet biscuit (in the American sense: that is, a crumbly, baking soda- or baking powder-leavened bread).

• Shortcake is typically made with flour, sugar, baking powder or soda, salt, butter, milk or cream, and sometimes eggs.

• The most famous dessert made with shortcake is strawberry shortcake.

• Though today's shortcakes are usually of the biscuit or sponge-cake variety, earlier American recipes called for pie crust in rounds or broken-up pieces, which was a variety still being enjoyed in the 20th century, particularly in the South.

• Though strawberry is the most widely known shortcake dessert, peach shortcake, blueberry shortcake, chocolate shortcake and other similar desserts are made along similar lines. It is also common to see recipes where the shortcake itself is flavored; coconut is a common addition. The term "shortcake" often refers to shortbread in the UK.
HOW TO OBSERVE
Make a strawberry shortcake and enjoy.  Use #StrawberryShortcakeDay on social media.
HISTORY
We were unable to find the creator of National Strawberry Shortcake Day.
Strawberry Shortcake
Prep:         30 m
Cook:        20 m
Ready In:  50 m
Ingredients
• 3 pints fresh strawberries
• 1/2 cup white sugar
• 2 1/4 cups all-purpose flour
• 4 teaspoons baking powder
• 2 tablespoons white sugar
• 1/4 teaspoon salt
• 1/3 cup shortening
• 1 egg
• 2/3 cup milk
• 2 cups whipped heavy cream
Directions
1. Slice the strawberries and toss them with 1/2 cup of white sugar. Set aside.
2. Preheat oven to 425 degrees F (220 degrees C). Grease and flour one 8 inch round cake pan.
3. In a medium bowl combine the flour, baking powder, 2 tablespoons white sugar and the salt. With a pastry blender cut in the shortening until the mixture resembles coarse crumbs. Make a well in the center and add the beaten egg and milk. Stir until just combined.
4. Spread the batter into the prepared pan. Bake at 425 degrees F (220 degrees C) for 15 to 20 minutes or until golden brown. Let cool partially in pan on wire rack.
5. Slice partially cooled cake in half, making two layers. Place half of the strawberries on one layer and top with the other layer. Top with remaining strawberries and cover with the whipped cream.
8 FOODS THAT CAN HELP SOOTHE A HEADACHE
Reach for one of these healthy ingredients the next time your head is pounding.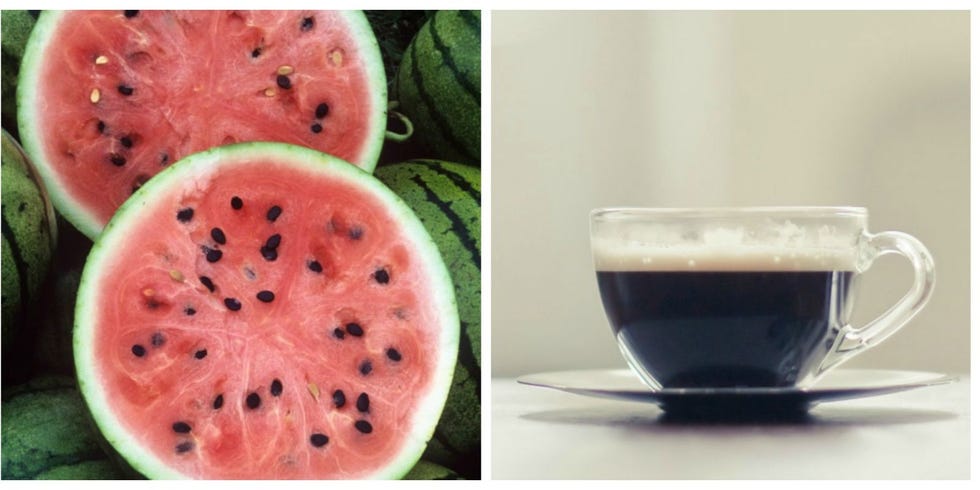 When a headache strikes, you may run through your usual routine: Turn out the lights, lie down and pop a pain pill. But did you know that certain foods may ease, and even prevent, headaches? Add these soothing foods to your shopping list and find out for yourself.