As long as baking has been documented, cookie-like wafers have existed.  Part of the reason may be because these sturdy cookies travel very well.  Cookies have changed and evolved over the years with the modern standards of sweetness and variety.  The mild sweetness of these cookies pairs well with tea and coffee.  The texture of these melt-in-your-mouth cookies is similar to shortbread cookies.

Five Food Finds about Pecans:
• If the body does not get enough zinc, it may have difficulty producing testosterone – a key hormone in initiating sexual desire in both men and women. Pecans provide nearly 10 percent of the recommended Daily Value for zinc.
• It would take 11,624 pecans, stacked end to end, to reach the top of the Empire State Building in New York City.
• Texas adopted the pecan tree as its state tree in 1919. In fact, Texas Governor James Hogg liked pecan trees so much that he asked if a pecan tree could be planted at his gravesite when he died.
• Albany, Georgia, which boasts more than 600,000 pecan trees, is the pecan capital of the U.S. Albany hosts the annual National Pecan Festival, which includes a race, parade, pecan-cooking contest, the crowning of the National Pecan Queen and many other activities.
• Pecan trees usually range in height from 70 to 100 feet, but some trees grow as tall as 150 feet or higher. Native pecan trees – those over 150 years old – have trunks more than three feet in diameter.
HOW TO OBSERVE
Enjoy the Pecan Sandies recipe below. Use #NationalPecanSandiesDay to share on social media.
HISTORY
We were unable to find the creator of National Pecan Sandies Day.
Pecan Sandies
"Very good melt in your mouth cookies. Makes a bunch."
Prep: 15 min.
Cook: 10 min.
Ready In: 30 min.
Ingredients
• 1 cup margarine, softened
• 1 cup vegetable oil
• 1 cup white sugar
• 1 cup confectioners' sugar, sifted
• 2 eggs
• 1 teaspoon vanilla extract
• 4 cups all-purpose flour
• 1 teaspoon baking soda
• 1 teaspoon cream of tartar
• 1 teaspoon salt
• 2 cups chopped pecans
• 1/2 cup white sugar for decoration
Directions
1. Preheat oven to 375 degrees F (190 degrees C).
2. In a large bowl, cream together the margarine, vegetable oil, 1 cup white sugar and confectioners' sugar until smooth. Beat in the eggs one at a time, then stir in the vanilla. Combine the flour, baking soda, cream of tartar and salt; stir into the creamed mixture. Mix in the pecans. Roll dough into 1 inch balls and roll each ball in remaining white sugar. Place the cookies 2 inches apart onto ungreased cookie sheets.
3. Bake for 10 to 12 minutes in the preheated oven, or until the edges are golden. Remove from cookie sheets to cool on wire racks.
8 FOODS THAT CAN HELP SOOTHE A HEADACHE
Reach for one of these healthy ingredients the next time your head is pounding.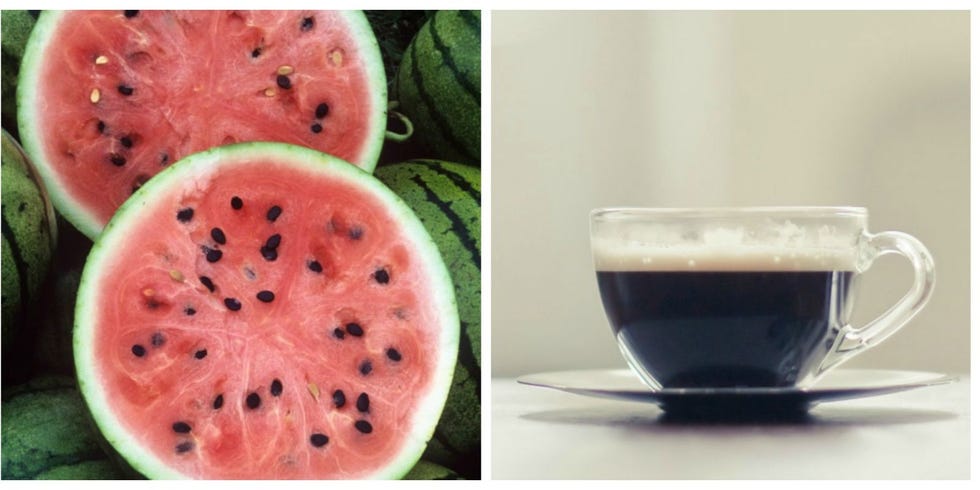 When a headache strikes, you may run through your usual routine: Turn out the lights, lie down and pop a pain pill. But did you know that certain foods may ease, and even prevent, headaches? Add these soothing foods to your shopping list and find out for yourself.
7 TELLTALE SIGNS TO EASILY SPOT A LIAR
NATIONAL CHOCOLATE ECLAIR DAY
JUST IN TIME FOR THE 4TH OF JULY ON HOW TO MAKE PATRIOTIC POPCORN