Tuesday, July 12, 2022
National Pecan Pie Day is observed annually on July 12th.  The delicious pecan pie is made primarily with corn syrup, pecan nuts, salt and vanilla flavoring with some variations including sugar syrup and molasses or maple syrup.  Chocolate and bourbon whiskey are popular additions in some regions of the country.  Pecan pie is often served with vanilla ice cream or whipped cream.
Pecan pie is considered a specialty of Southern U.S. cuisine.

The attempts to trace the origin of pecan pie have not found any recipes dated earlier than 1897, even though there are claims made of the pie existing in the early 1800s in Louisiana.  Well known cookbooks such as Fannie Farmer and The Joy of Cooking did not include this dessert until 1940.
Pecan pie was significantly popularized by the makers of Karo syrup.  Their company has claimed that the pie was a "discovery" in the 1930s by a corporate sales executive's wife as a "new use for corn syrup."

Five Food Finds about Pie:
• Approx. $700 million in pies (approx. 186 million units) are sold in grocery stores every year.
• Pumpkin pie was first introduced to the holiday table at the pilgrim's second Thanksgiving in 1623.
• Pie was not always America's favorite dessert – in the 19th Century, fruit pies were a common breakfast food eaten before the start of a long day
• More than one-third of Americans have eaten pie in bed.
• Boston Cream Pie is a cake, not a pie.
HOW TO OBSERVE
Make your family's pecan pie recipe.  Or try this Irresistible Pecan Pie recipe a try below.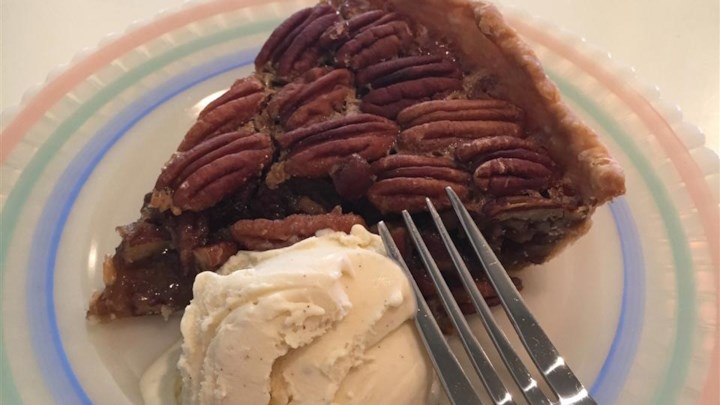 Post photos on social media using #NationalPecanPieDay.
HISTORY
Within our research, we were unable to find the creator of National Pecan Pie Day.
---
Irresistible Pecan Pie
Prep           Cook             Ready In
25 m               1 hr                 1 h  55 m
Ingredients
• 1 1/2 cups all-purpose flour
• 1/2 teaspoon salt
• 2 tablespoons white sugar
• 1/2 cup butter, chilled
• 4 tablespoons ice water
• 3 eggs, beaten
• 3/4 cup light corn syrup
• 2 tablespoons dark corn syrup
• 3/4 cup light brown sugar
• 3 tablespoons butter, melted
• 1 pinch salt
• 1/2 cup pecans, finely crushed
• 1 cup pecans, quartered
• 1 cup pecan halves
Directions
1. Preheat oven to 350 degrees F (175 degrees C).
2. To Make Crust: In a medium bowl, combine flour, salt and white sugar. Cut butter into flour mixture until it resembles coarse crumbs. Gradually sprinkle the water over the dry mixture, stirring until dough comes together enough to form a ball.
3. On a floured surface flatten dough ball with rolling pin. Roll out into a circle that is one inch larger than pie dish. Place pie shell into dish and refrigerate until pie filling is complete.
4. To Make Pie Filling: In a medium bowl, mix together eggs, light and dark corn syrups, brown sugar, butter, salt and finely crushed pecans. Spread quartered pecans over bottom of refrigerated pie crust. Pour syrup mixture over top of pecans, then arrange pecan halves on top of pie.
5. Bake in a preheated 350 degrees F (175 degrees C) oven for one hour or until firm; let cool for one hour before serving.
8 FOODS THAT CAN HELP SOOTHE A HEADACHE
Reach for one of these healthy ingredients the next time your head is pounding.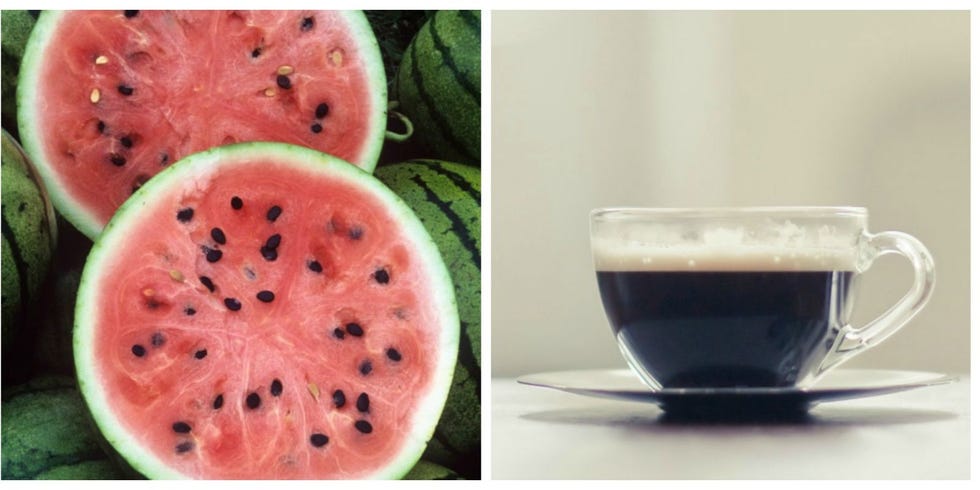 When a headache strikes, you may run through your usual routine: Turn out the lights, lie down and pop a pain pill. But did you know that certain foods may ease, and even prevent, headaches? Add these soothing foods to your shopping list and find out for yourself.