Ever delightful and sweet, lollipops have been satisfying the sweet tooth for generations and possibly for centuries. They may have been a way to preserve nuts and berries in honey during prehistoric times.  Much later when sugar was plentiful, lollipops appeared 16th century Europe.  
In the United States, confectionaries and medicine shops as early as the 1860s sold lollipops in various forms, but it wasn't until 1908 that George Smith gave lollipops an official 20th-century story.   He gets credit for inventing the modern style lollipop and in 1931 trademarked the name which he claims came from his favorite racing horse, Lolly Pops.
They range from the small size, which can be purchased by the bag full and are also given away at banks, barber shops and parades, to the very large ones that are made out of candy canes twisted into circles.
LOLLIPOPS IN POP CULTURE
1934 – In the movie Bright Eyes, Shirley Temple sang the song "On the Good Ship Lollipop".
1939 – The Wizard of Oz brought us a world of characters, including the Lollipop Guild. Armed with a giant spiral sucker, The Lollipop Guild welcomed Dorothy to the Land of Oz.
1969 – How many licks does it take to get to the Tootsie Roll center of a Tootsie Pop. The Tootsie Pop (the trademark name for Tootsie Roll's lollipop) commercial debuted on U.S. television. The 60-second commercial included a boy, cow, fox, turtle, owl and the narrator.
1973-1978 -The lollipop-loving detective, Kojak, from the TV series of the same name, softened the tough guy while at the same time, toughened up the lollipop.

Five Food Finds about Lollipops:
• The world's largest lollipop was made in June 25, 2002. It was as tall as a Giraffe(15 feet tall) and about the weight of 23 full grown tigers. Oh ya it was Cherry flavored
• There are many things named after Lollipop, movies, songs, paintings etc.
• The original lollipop machine would produce 40 Lollipops per minute but the modern ones make 5,900 a minute.
• Lollipops were first made in 1908, in Connecticut by George Smith. He had named it after a horse he fancied, Lolly Pop.
• In the Midwest Lollipops are known as Suckers.
HOW TO OBSERVE
Enjoy a lollipop today to celebrate.  Post on social media using #NationalLollipopDay.
HISTORY
National Lollipop Day is sponsored by the National Confectioners Association.
---
8 FOODS THAT CAN HELP SOOTHE A HEADACHE
Reach for one of these healthy ingredients the next time your head is pounding.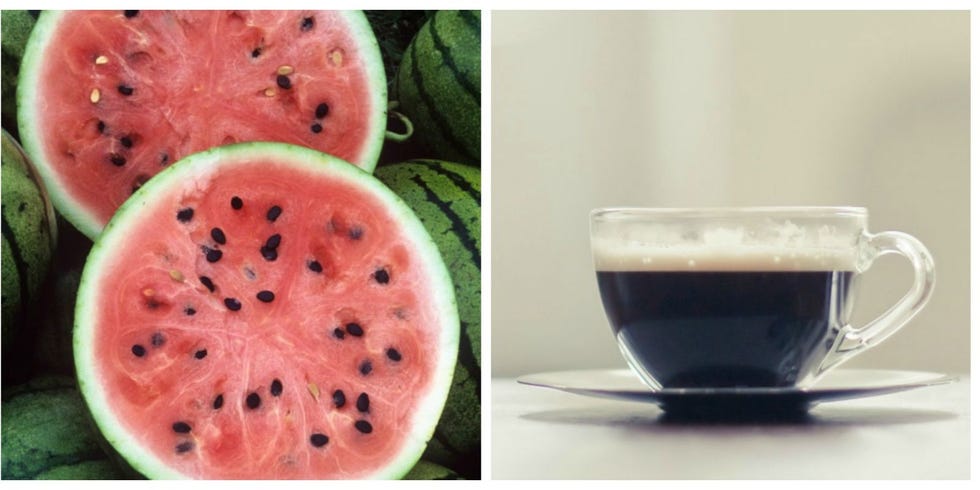 When a headache strikes, you may run through your usual routine: Turn out the lights, lie down and pop a pain pill. But did you know that certain foods may ease, and even prevent, headaches? Add these soothing foods to your shopping list and find out for yourself.