SEP 15, 2019: You have a healthy sense of who you are, but do you have a good sense of the person who you want to be? You're still a work in progress—everyone is. And you need to think of your future not only in terms of where you'll be living and what you'll be doing but in terms of who you want to become. Aim high. You can take the pressure! It's critical for you to maintain an open mind and be willing to learn. Embrace controversial ideas, because they will teach you valuable lessons.
SEP 15, 2019: Something weird will catch your eye today. You will find yourself attracted to this weird thing like a magnet is attracted to a refrigerator door. They say beauty is in the eye of the beholder, and in this case, it definitely is. Not everyone is going to understand what you find so fascinating. Don't bother trying to explain anything—sometimes it's pointless to try to make someone understand why you like what you like. It's a personal thing, and they'll just have to respect that.
SEP 15, 2019: Yet again today, you will prove to yourself that you are capable of more than you thought. Good for you! Trying new things and not being afraid of failure are the two most important elements of growing as a person. You've radically changed your philosophy for the better, and while the rewards don't feel terribly concrete right now, they will very soon. If you feel like you need more positive reinforcement, call up a sibling or sweetie who knows how to be your cheerleader!
SEP 15, 2019: A surprise gift of money is coming your way—but make sure it's meant for you! Accepting the wrong gift could put you in a very embarrassing position. Double check your bank account, because you are under a false assumption about its contents. If you are considering rearranging your investments, today would be a good day to begin researching what you want to do. Nothing is certain now, but you should be ready for a big opportunity for financial gain, just in case it comes along.
SEP 15, 2019: Let go of all of your worries today. Taking on an extra burden is not going to help anything get better. You don't know how things are going to turn out, so why would you choose to think the worst? You might feel like you're in limbo right now, not quite sure what step you should take next, but you should not see this time negatively. It's a great opportunity to think about the good things that could come soon. Visualize the best case scenario, and you will not be disappointed.
SEP 15, 2019: Sometimes the hardest thing to do is to change your mind—when you hold onto an opinion for so long, it starts to feel like it's a part of who you are. But if you can be open-minded about things today, you will be doing yourself a favor. Don't think of long-held philosophies as part of the foundation of who you are. Think of them as walls that periodically need to be knocked down to make room for bigger-picture thinking. Don't clam up when a controversial topic arises. Talk and listen.
SEP 15, 2019: This is a very good time for talking to someone you're having trouble with, especially if they are someone who has been having trouble with a lot of people. They are ready to hear the truth about how they come off to the rest of the world. You have the ability to deliver this cold, hard truth without making them defensive. Use your compassion liberally. It will help you keep the peace while educating them about how they can get along with other people better.
SEP 15, 2019: Someone from your past pops back into your life today, and it could be quite a shock to your system. They have made a radical change in their life, and they are not the person they used to be. This is a good thing, so do not be suspicious or worried when they let you know what's new with them. They are happier than ever, and have found a path to that happiness that, while odd to you, is perfect for them. Celebrate their reappearance and be grateful they're back in your life.
SEP 15, 2019: It's important for you to put yourself into situations where you can appreciate beauty, today. The creativity you're trying to foster needs some input from whatever you find appealing or attractive. Luckily, that includes people—so go out and enjoy some exceptional people watching. Seeing different people doing different things will really spark new ways of thinking. Before the day is over, you will definitely have some lovely ideas taking shape in your brain.
SEP 15, 2019: You are full of good energy today, but it could have an unintended negative consequence. All of these good vibes might make you cocky, or lull you into overlooking some red flags. When an unusual or risky scheme is brought to your attention today, be very wary of it. And if it requires your approval in order to go forward, don't give it. This thing needs more time to get fleshed out. As it is right now, there are too many unanswered questions.
SEP 15, 2019: It is a great day for the health of one of your relationships. A certain person values the role you play in their life more than ever before, and this should cause you some excitement. Try to get together with them as soon as you can—the two of you have a lot to talk about, especially if this person hasn't been front and center in your life for a while. You make a great partner in any context, so see what you both can do to be a bigger part of each other's lives.
SEP 15, 2019: Big responsibilities are a big part of your day today, and although you might feel some pressure from above, don't worry about being held to unrealistically high standards. Those who are judging your performance know the real story, and they know that you are doing your best—which is all they ask for. A few curveballs will be tossed your way, but your reaction time will be fast today. You'll be able to adjust to changes without missing a beat.
8 FOODS THAT CAN HELP SOOTHE A HEADACHE
Reach for one of these healthy ingredients the next time your head is pounding.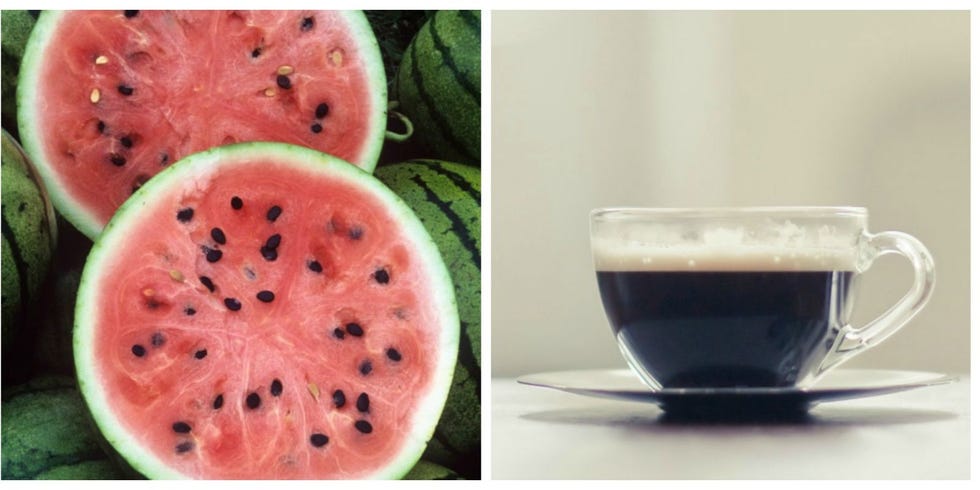 When a headache strikes, you may run through your usual routine: Turn out the lights, lie down and pop a pain pill. But did you know that certain foods may ease, and even prevent, headaches? Add these soothing foods to your shopping list and find out for yourself.