Jan 21, 2020: Your ability to see things from another person's perspective is going to come in very handy today when it's your turn to make a tough decision. Think hard about what the impact on other people will be if you go with your first choice. It may be a lot more disruptive than you initially believed. If you feel as though you're being inconsiderate, be prepared to compromise. This will not only make others happier, but it will make you more content in the long run, too.
Jan 21, 2020: There will be absolutely nothing boring about this day, even if it's somewhat quiet. There are going to be a lot of interesting opportunities peppered through the day. Keep an eye out for someone who wants to take you someplace where you'll experience an unfamiliar culture. You'll learn something very interesting and perhaps even find a new passion. Fill today with exploration, and feed your curiosity as much as you can.
Jan 21, 2020: This is a great day for starting projects, especially those that involve improvements around the house. Your DIY skills might not qualify you to be the host of a TV home-repair program, but if you put in some elbow grease and give a few simple repairs a shot, you'll be very proud of your accomplishments. However, if you get in over your head, ask someone with more experience for help. You run the risk of making a bad situation worse if you go forward blindly.
Jan 21, 2020: If you're still getting a lot less out of a long-term project (or relationship) than you're putting in, it might be time to admit that you're going to have to end things. You can't waste your precious resources forever. Cut bait, row your boat over to another part of the sea, and start fishing in some fresh waters. You may feel as though you're starting all over again, but you're starting with a lot more wisdom.
Jan 21, 2020: Take a chance today and say what has been on your mind, no matter how much you fear that what you've been thinking is going to be considered controversial. Don't worry. Other people will agree with you, and the stars say that they'll be grateful you stepped up and said something before a problematic situation went too far. You are more of a leader than you may realize, so take the initiative and don't be afraid to ruffle a few feathers. Your people have your back.
Jan 21, 2020: Today, try to keep a tight grip on your wallet, and don't lend anyone any money unless it's truly needed. This is not a good time to throw your money around, even if you recently came into a nice windfall. Impulse buys threaten to drain your finances faster than you can say "out of style," so avoid shopping malls and delay your wardrobe overhaul until there is less uncertainty in your life. You'll be grateful that you put yourself on a short financial leash.
Jan 21, 2020: Socializing is getting easier and easier for you. It looks as though you are (yet again) in the right place at the right time. This is a good time for you to meet new people and learn about new ways of doing things. You're going to be exposed to all sorts of new ideas about how to make life more fun. Technology has a special appeal for you. If you've been thinking about getting a new phone or other type of gadget, today is a good day to do some research or comparison shopping.
Jan 21, 2020: Face it. People aren't going to know what a superstar you are unless you make them aware of it! It's all about knowing how to promote yourself, and today nothing will be quite as effective as a chatty friend. Do some tactful bragging in front of your most talkative buddy, and you'll be the talk of the town by the end of the day. Get ready for that round of applause you so richly deserve.
Jan 21, 2020: It's time for you to think about the big picture. Don't let yourself get bogged down by the petty melodramas that people are tying to embroil you in right now. If you're about to start a new job or take a long-distance trip, put in plenty of time to prepare. You need to be sure you understand what you're about to embark on. Ask questions and feel good about doing so. There is no such thing as a dumb question, no matter what anyone tells you.
Jan 21, 2020: Being in any partnership involves an extremely delicate balance of power. Just who's in charge? The answer can change in an instant, but the power can sometimes get stuck on one side. Right now, is it stuck on your side or on the other person's? The answer might not make you very comfortable, but you can put things right before your partner (or anyone else) notices that something is awry.
Jan 21, 2020: The universe is placing a new importance on compartmentalizing your life right now, so be sure to keep any school or job issues far away from your personal life today (and vice versa). Don't let worry about a work project ruin a nice family gathering. Or if a co-worker tries to involve you in their personal life, steer clear. Merging different areas of your life could lead to major confusion or frustration right now.
Jan 21, 2020: People who stand up for themselves are respected. Keep this in mind today when something leaves you feeling slighted. Step up and ask for what you deserve, whether it's money, credit, or simple praise. You know what you've earned, and you know that you might not get it if you don't ask for it. This is a lesson in positive selfishness, the art of looking out for yourself and not being taken for granted.
8 FOODS THAT CAN HELP SOOTHE A HEADACHE
Reach for one of these healthy ingredients the next time your head is pounding.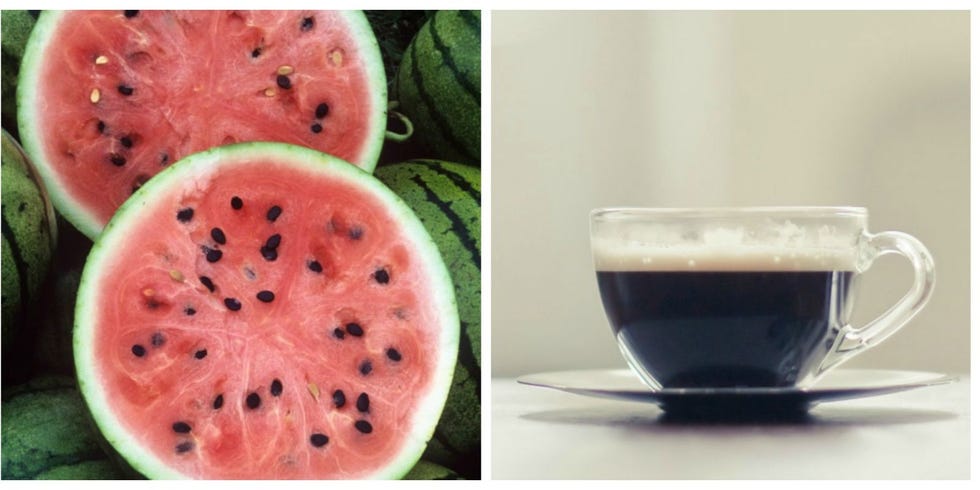 When a headache strikes, you may run through your usual routine: Turn out the lights, lie down and pop a pain pill. But did you know that certain foods may ease, and even prevent, headaches? Add these soothing foods to your shopping list and find out for yourself.