Mar 31, 2020: One of your most important relationships could be going through a transition right now. While it might be uncomfortable and worrisome for a while, it will all work out for the best in the end. In the meantime, start exploring other kinds of relationships. Find out for yourself what it's like to be an independent person without any alliances to hold you back. And no matter how wonderful an alliance is, it's still something that limits your freedom.
Mar 31, 2020: A friend or family member is doing quite well right now, and while you're awfully proud of them, you might also be the teensiest bit jealous. Don't feel guilty about it. It's totally normal. But if you start to feel like you're getting left behind while they rush ahead, it would be a good thing to have a talk with them. Give them the chance to explain that they really haven't changed. The conversation will make you feel better, and it will make them feel better, too.
Mar 31, 2020: If you're working for a large company, you could have a great opportunity to make yourself stand apart from the crowd. The only trick is that you can't wait for the opportunity to be given to you. You have to take it. Step into the leadership role before anyone else beats you to it. If you take the initiative, you'll be rewarded with their trust. Your reputation is a good one, so you don't have to worry about anyone not wanting to follow your lead.
Mar 31, 2020: A friend may be acting sort of oddly right now, and you could be getting somewhat suspicious of them. Try not to jump to any conclusions. There is far too little information for you to go on. Put yourself in their place. If you were having a bad day, going through some personal stuff, or trying to figure out a problem, would you want your friends assuming the worst? Support them and be patient. Find out if you can help them. If they say no, just give them space.
Mar 31, 2020: You're constantly evolving as a person, which means you're also constantly evolving in your opinions. Changing your mind about controversial issues or politics isn't necessarily a sign that you're weak or just going along with whatever someone else is telling you to believe. As long as you're revising your thoughts based on facts and not external pressure, you're being true to yourself. Don't be shy about switching sides if that's the right thing to do.
Mar 31, 2020: You should think long and hard before you share any of your resources today. There's a possibility that what you give away will never return to you. Your generosity usually helps you out in life, but today it could get you into some trouble. Keep to yourself and avoid any situations where everyone is pitching in. You won't exactly want to draw attention to the fact that you're not chipping in. Just mind your own business for today, and you can get back in the groove tomorrow.
Mar 31, 2020: A friend's romantic relationship seems to be taking over their entire life now. They're completely obsessed about the relationship and this other person, and you're starting to feel overlooked, to say the least. Try not to push them too hard. Just accept the fact that they're deep in a honeymoon phase. Call up your other friends in the meantime. This person will come around eventually.
Mar 31, 2020: If there's a tense situation today, you might think that you have the key to avoiding conflict. But you don't really know all the players involved well enough to make that assessment, do you? Play it safe by keeping quiet and staying out of the fray. If and when the storm does hit, get the heck out of the way! Keep your head down and avoid getting involved. Your input won't be understood, and the people who are arguing don't want solutions anyway. They just want to fight, so let them.
Mar 31, 2020: The most important men in your life are having a big influence over you right now. No matter who you are, expect a lot of masculine energy to be running through your life. You could feel stronger and more aggressive than you've felt in a long time, and it might be easier than usual for you to get defensive. This isn't an ideal day for complicated negotiations. You're going to see things in simple, black-and-white terms and be looking for fast answers. Nuance could be lost on you now.
Mar 31, 2020: Pay close attention to the quality of your home life right now, and do what you can to improve it. If things are broken or out of whack, it could be affecting your attitude a lot more negatively than you think. Get a handle on small repairs before they cause you any undue stress—a leaking faucet, a burned out light bulb, or a clogged drain are easy to fix. And doing so will take a load off your mind.
Mar 31, 2020: Even if you're in a long-term romantic relationship right now, you've got more freedom in your life than ever before. Are you making the most of it? Take advantage of your ability to do what you want to do. It's a wonderful time to go for a solo run. Start that book you've always wanted to write. Watch that movie no one else wants to see. Make yourself a fabulous dinner and eat it by candlelight. Explore your own world!
Mar 31, 2020: Keep an eye on the e-mails that come your way today, especially the ones from friends you haven't seen in a while. One of them could have a great opportunity hidden inside it, but you might have to read between the lines in order to know that. Written communication in all its analog and digital forms could feel like it's full of clues and puzzles right now. You can't possibly explore them all, but you'll have a blast exploring the ones you have time for.
8 FOODS THAT CAN HELP SOOTHE A HEADACHE
Reach for one of these healthy ingredients the next time your head is pounding.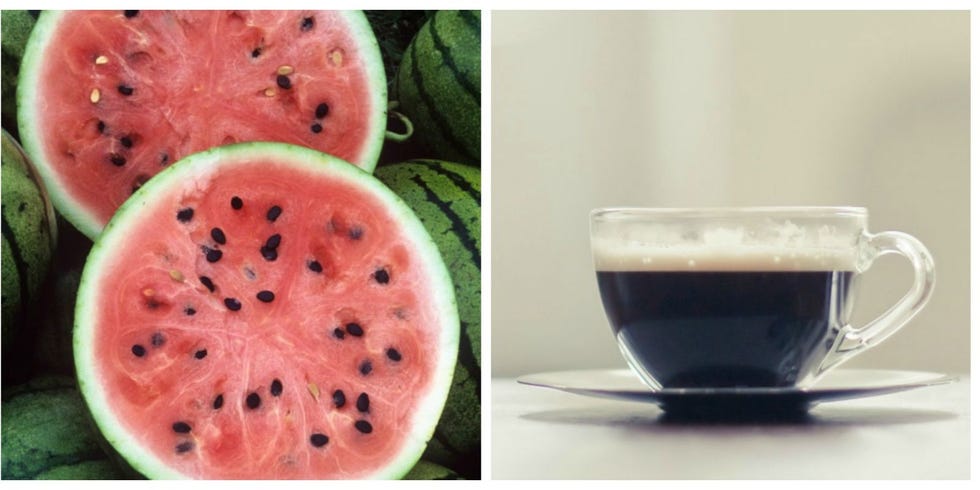 When a headache strikes, you may run through your usual routine: Turn out the lights, lie down and pop a pain pill. But did you know that certain foods may ease, and even prevent, headaches? Add these soothing foods to your shopping list and find out for yourself.