PEOPLE IN THE SPOTLIGHT

• UK's Prime Minister Theresa May can keep her job after all.
• President Trump's former lawyer-slash-fixer is heading to prison. For three years.

Theresa May
UK's Prime Minister Theresa May can keep her job after all.
Explain.
Pretty much everyone has been giving her sh*t about Brexit – the UK's plan to leave the EU thanks to a 2016 vote. But leaving the EU is easier said than done. The main problem: Northern Ireland (part of the UK). No one can figure out how to avoid creating a physical border between it and Ireland (part of the EU). Important, because having checkpoints between the two led to a lot of violence in the past. May's proposed deal hits snooze on that issue, and keeps the UK in the EU's customs union (hint: trade arrangement) until they can figure it out.
What's up with May's job security?
Earlier this week, lawmakers were supposed to vote on May's plan. But people on all sides of the Brexit debate were against it. And it was clear it was going to fail, so she pushed it off. Then dozens of members of her Conservative Party asked for a vote on whether to kick her out. Cold. Yesterday, they voted. And she won the majority she needed to keep her job. So now she's going back to trying to figure how to pass her Brexit deal. But to get members of her party off her case, she implied she would step down before the next election, in 2022.
Now What?
May came into office to oversee a difficult divorce process with the EU. But the UK is divided on what that new arrangement should look like. And this no-confidence vote proves that. Yesterday's win buys her a little time to figure it all out. But Brexit day is coming in March whether anyone likes it or not.
Michael Cohen
President Trump's former lawyer-slash-fixer is heading to prison. For three years.
Explain.
Michael Cohen used to be one of the people closest to Trump. He once went full Bruno Mars and said he'd "take a bullet" for him. But then investigators started looking into Cohen's bank and tax fraud crimes. As well as hush-money payments he made to two women back in 2016 to keep them from coming forward about alleged affairs with Trump. Fun fact: this violated campaign finance laws. He said he made the payments at the direction of Trump, to help him get elected. Prosecutors concur. Trump doesn't. And the company that helped facilitate one of the payments (hi, National Enquirer's parent co) is now cooperating with prosecutors. But that's not all...
Go on...
He'll also be serving time for lying to Congress about an idea that was floated around during the 2016 election to build a Trump Tower in Moscow. The lie: he said convos about this stopped in Jan '16, but they went on through at least June of that year – well into the presidential campaign. He'll turn himself in in March to serve three years in prison, then three years of supervised release.
Now What?
Cohen cooperated with special counsel Robert Mueller's Trump-Russia investigation, most likely to try to get less prison time. But the judge said he committed a "smorgasbord" of crimes and still put him away for years. TBD if this sways other people from cooperating in the future. Or if Mueller has enough info to drop his report soon.
Give up after scandals? Television history shows otherwise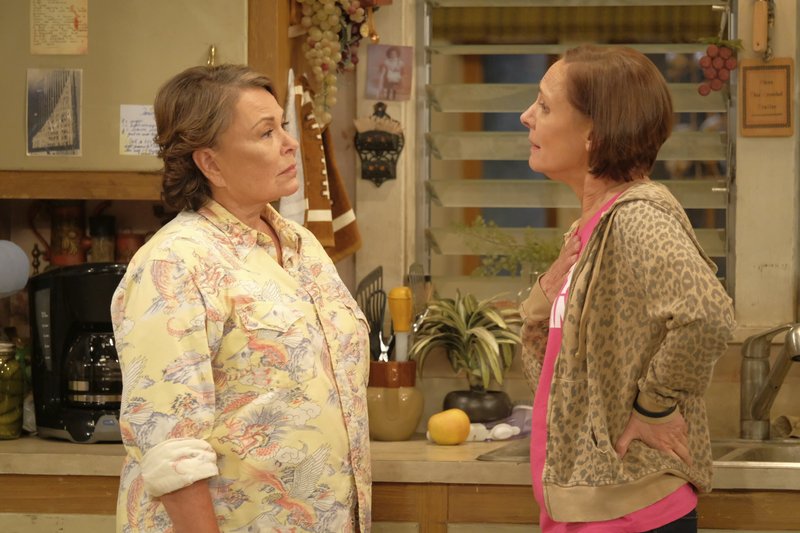 Most Unmarried Homeowners Are Women
Perhaps you missed it, but Unmarried and Single Americans Week was observed from Sept. 17 to 23. Based on 2017 demographics, there were 110.6 million unmarried people in the country to be celebrated.
8 FOODS YOU DIDN'T KNOW COULD KILL YOU
Why Isn't Your Toddler Paying the Mortgage?
Mila and Emma are two breakthrough stars of a new class of social media celebrities: young children who appear in viral videos. In many of the most popular clips, these whippersnappers engage in adultlike conversations, amusingly given their babyish voices. The videos can be incredibly popular. And marketers have noticed.
STILL HUNGRY? FOODS THAT MAKE YOU WANT MORE — HERE'S WHAT TO EAT INSTEAD
FINANCIAL STRUGGLES? Find Help for Rent, Food, Heat & More
Are you living paycheck to paycheck and still struggling to pay your bills?  What do you do when you max out your unemployment? Is there anything worse than not knowing where your next meal is going to come from? We don't think so; this is why we've put together a list of places that you can find help when you really need it.